Former F1 engineer questions Nico Hulkenberg's 'really weird appointment' at Haas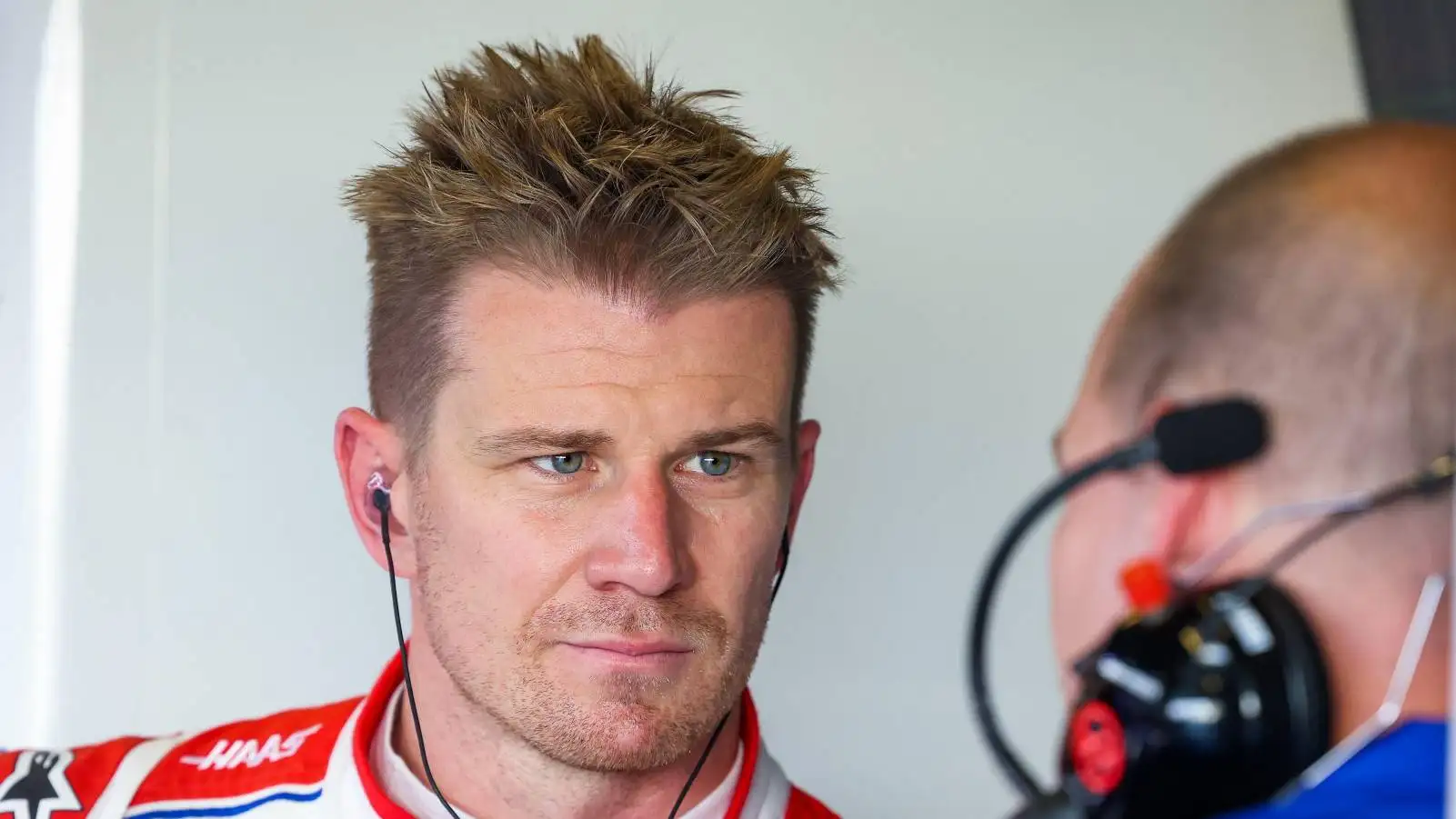 Former Force India and Red Bull Racing engineer Blake Hinsey has questioned Haas' decision to bring in Nico Hulkenberg, calling it a "really weird appointment".
Haas announced on the eve of the 2022 season-ending Abu Dhabi Grand Prix they would not be renewing Mick Schumacher's contract. Instead the team went with "solid, reliable racer" Hulkenberg.
The German will partner Kevin Magnussen in an over-30 line-up, Hulkenberg at 35 years of age the third oldest driver on the grid.
Although Hulkenberg hasn't had a permanent race seat for three seasons, team boss Guenther Steiner firmly believes he's the right man for the job, saying every team he has been with "always made a step forward" because he knows "exactly what needs to be done to make the team better".
But Hinsey, who worked with Hulkenberg at Force India, isn't convinced.
"I like Niko, because he was on the other car when I was at Force India," he said as per GPFans. "He's a good driver.
"Is he going to be better in two years than Mick would be in two years? I have no idea. And that's super hard to tell!
"It seems like Mick didn't really push. He was just really finding his feet and had a couple of moments in the middle of the season where you're like, 'Alright, alright', but now it's super hard to say.
"It's a really weird appointment and I think it doesn't make any sense to me."
PlanetF1 recommends
Hit or miss? F1 fans deliver their verdict as Haas unveil new F1 2023 livery
Guenther Steiner's assessment of new VF-23 livery as Gene Haas reveals F1 2023 target
Revealed: Haas officially kick-off F1 2023 launch season with VF-23 livery
'Is Kevin going to smash him up?'
But while Hinsey reckons the team should have stuck with Schumacher, they didn't, they went with Hulkenberg signing him a two-year deal.
2023 marks his first full season of racing since 2019, the German having only made four substitute appearances for Racing Point, now Aston Martin, in the years following his Renault exit.
The German will be hoping to follow Magnussen's example and score on his first race back, as the Dane did upon his return last season.
But as for who'll win their team-mate battle, Hinsey says that's a case of maybes.
"I think [it's] a very interesting appointment," he continued. "Is he going to do well? I think so. He'll do all right.
"Is Kevin going to smash him up? Maybe."
But what he is sure of, their partnership could be gold for Drive to Survive.
He said: "It's going to be an interesting dynamic at Haas with those two. There was, in the past, a very interesting exchange of words between the two when they drove for different teams.
"Don't let the Drive To Survive cameras in!"
Haas team-mate war could be the damp squib of 2023
Everyone is  talking up the relationship, or best to say potential breakdown of said relationship, between Hulkenberg and Magnussen based on one incident from back in 2017.
The two clashed post-race when Hulkenberg confronted Magnussen while the Dane gave a TV interview and we got the infamous "suck my balls" quote.
Magnussen has revealed he was surprised that of everything that had happened in his F1 career, that was the one moment everyone was still fixated upon.
It was a standalone incident, a heat of the moment confrontation, and were it not for the "balls" line we all would have moved on quickly.
Five years later, both on the grid in Bahrain, they joked about it, Hulkenberg even using it as a greeting, and they declared the matter closed. So should the rest of us.
They are now both in their 30s, they're both fathers, and they are both men who are very appreciative of this opportunity Steiner has given them as they thought their careers were over.
Yes they will have the usual team-mate clashes as all drivers do, but neither is going to throw this opportunity away over a moment from yesteryear.