Former Ferrari boss feels Audi shouldn't let Mattia Binotto 'get away' from them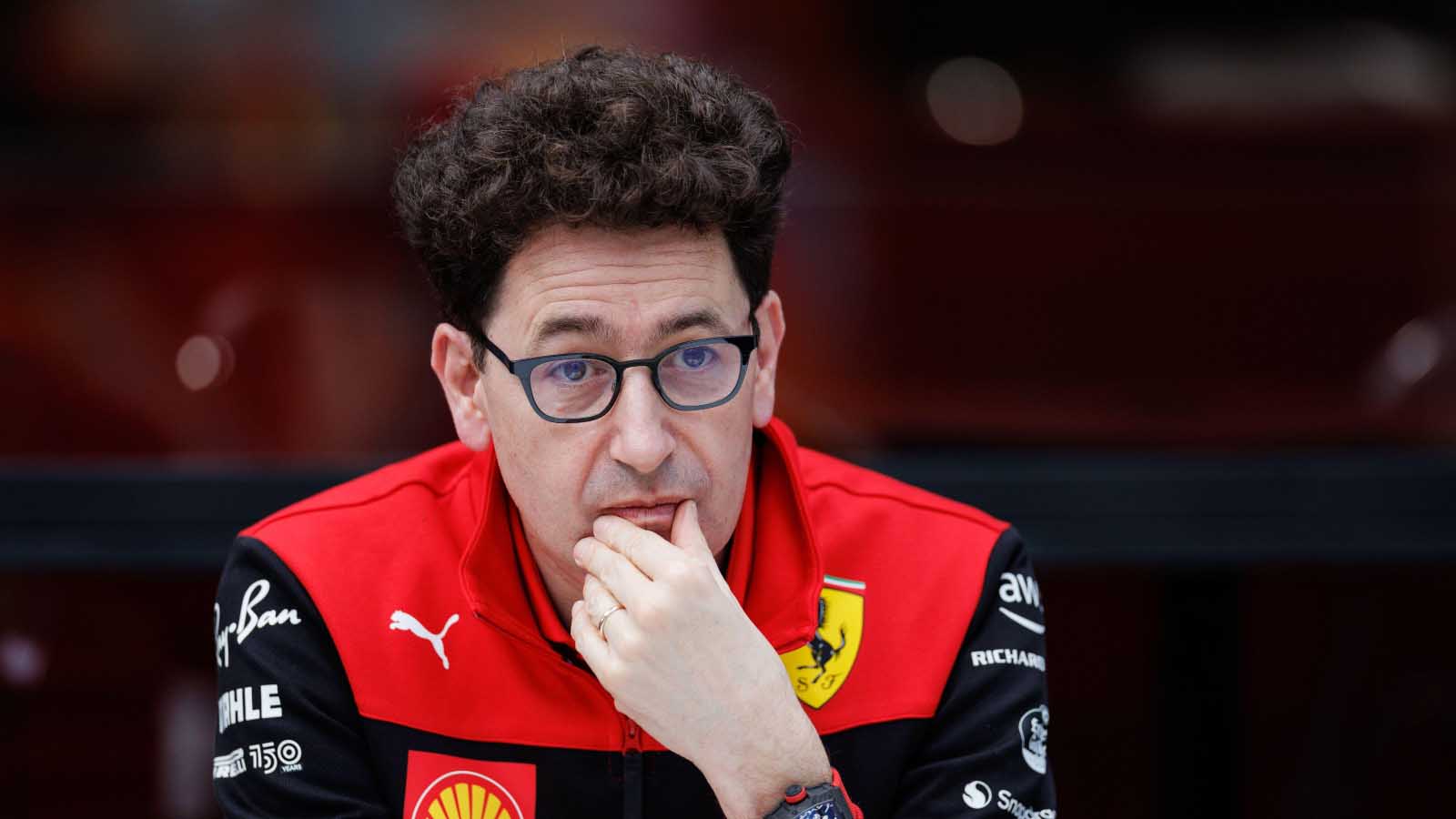 Former Ferrari sporting director Cesare Fiorio believes Audi should do everything in their power to persuade Mattia Binotto to be involved in the German manufacturer's Formula 1 project for 2026.
Binotto resigned from his role as Ferrari team principal at the end of last season after the Scuderia failed to capitalise on their strong start to 2022, with Max Verstappen and Red Bull storming to both World Championships.
Nevertheless, 2022 still represented Ferrari's strongest season in years with Binotto's work on the inventive F1-75 car crucial to returning the team to race-winning contention under the new regulations.
Following their decision to align with Sauber for their F1 entry, Audi are currently preparing for their arrival in 2026 and made a serious statement of intent last month with the appointment of Andreas Seidl as the chief executive of the Sauber Group after four years as McLaren team principal.
Fiorio, who was Ferrari's sporting director between 1989 and 1991, believes Audi should now be going all out to sign Binotto, telling Italian publication Corriere dello Sport: "If I were to enter F1, like the Germans, I wouldn't let him get away."
Fioro feels Binotto was unfortunate to be forced out at Ferrari with the team's title challenge collapsing through reliability, strategic and driver errors rather than performance shortcomings, with the F1-75 setting the most pole positions of any car in 2022.
However, the Italian implied that the job of team principal was too big for Binotto, who rose through the ranks over the course of a 28-year career at Maranello having first joined the team in 1995.
"I would have kept him, I have always considered him a great technician: the F1-75 was, with Red Bull, the best car of 2022," he added.
"The World Championship didn't come because of a lack of reliability, some bad strategies and some driver errors.
"Binotto was a great engineer, but being team principal is another job."
Binotto would be the perfect man to bring Audi's engine up to scratch
The engine with which Audi are planning to field in 2026 is said to be based on the one sister company Porsche constructed when they previously came close to an F1 entry with Red Bull in the early years of the hybrid era.
The German manufacturer's previous experience with hybrid technology in endurance racing should be a key advantage when it comes to bringing the power unit up to today's standards, but who better to teach Audi a trick or two than a renowned engine expert like Binotto?
Binotto has twice transformed Ferrari's engine from a weakness into a strength since the hybrid regulations were introduced in 2014, producing a potent powertrain in 2015 after a false start to the era before bringing the team back into contention in the power stakes in 2022, with innovations like a smaller turbo providing greater acceleration out of the corners.
If Audi are to arrive with an engine that is a match for Mercedes, Red Bull Powertrains and, yes, Ferrari from the off in 2026, the signing of someone of Binotto's knowledge and expertise is a must.
Read more – F1 rumours: Enrico Cardile linked with Ferrari technical director position