Former Ferrari chief berates team: 'Enzo would not have accepted it'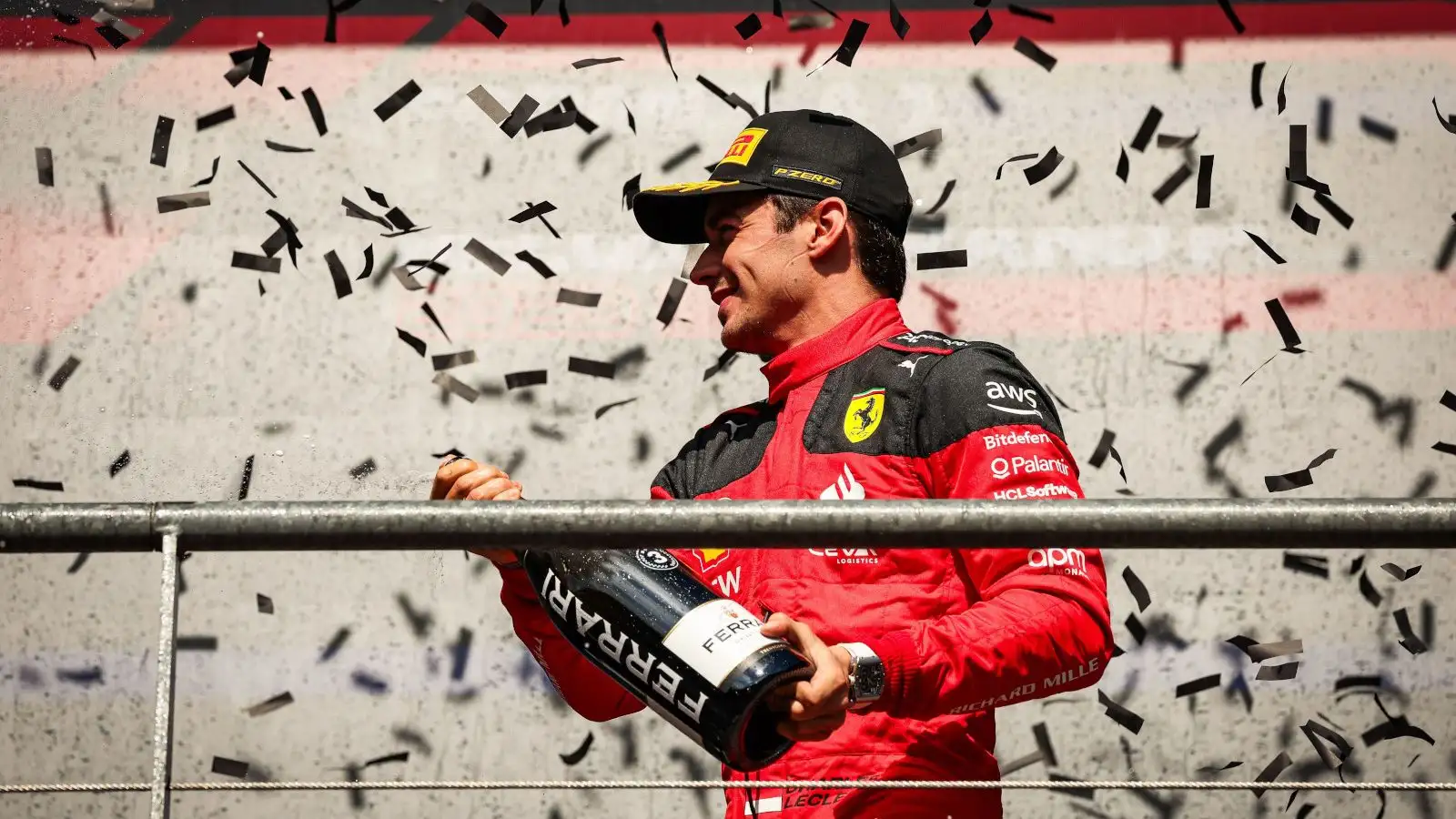 Former Ferrari chairman Luca di Montezemolo has berated the Scuderia for celebrating Charles Leclerc's P3 at the Belgian Grand Prix, saying Enzo Ferrari "would not have accepted" that.
In the midst of a season in which there has been very little for Ferrari to celebrate, Leclerc claimed the team's third grand prix podium with a third-place finish at the Belgian Grand Prix.
Allowing Ferrari to close the gap to Aston Martin to five points in the fight for third place in the Constructors' Championship, was a good result for the team given this year's form and it was one they celebrated.
'The old man would not have accepted it. Never'
Former chairman di Montezemolo says that's a sign of how far Ferrari, who haven't won a Drivers' title since 2007 and a Constructors' since 2008, have fallen.
"You know what I'm sorry about?" he told Quotidiano. "Celebrating a third place, like Spa.
"This is not like Ferrari and the old man would not have accepted it. Never."
He added: "Ferrari taught me a lot. For example, never to be satisfied. After a win, he immediately thought about the next race."
PlanetF1.com recommends
F1 driver contracts: What is the current contract status of every driver on the 2023 grid?
Heartbreak: Eight times an F1 race leader has crashed out
12 races into this season Leclerc sits fifth in the Drivers' Championship with the Monégasque driver expected to remain in red until the end of 2026 with rumours claiming he's signed a new two-year extension.
Di Montezemolo would support that.
"Charles, I would certainly confirm him," said the 75-year-old. "He's good and I don't think there are free drivers stronger than him."
He added: "Look, as a fan I dream of a Ferrari that doesn't always win, but that fights for the title right up to the last race.
"Like in 1997, 1998, 1999, 2008, 2010, 2012. You can lose, but be protagonists, not extras."
'Did you hear the one about the pink telephone?'
Di Montezemolo recalled another side of Ferrari's character in his strive to always do better, so much so the founder wasn't a fan of Formula 1's summer break.
"Commanding! For example, Enzo hated holidays, in August he kept me in the office, he couldn't stand people going on vacation," he said.
"But he was also a funny guy. Do you know the one about the telephone?
"Ferrari said that in the office I was always on the phone talking to beautiful women. So one morning he showed me a huge pink telephone on the desk.
"And when I introduced him to Edwige Fenech he said 'She is definitely smarter than you'."
Read next: Fred Vasseur: 'Impulsive' Charles Leclerc guilty of pushing 'more than he should'