Former Scuderia boss: Something is wrong at Ferrari, and it's not the drivers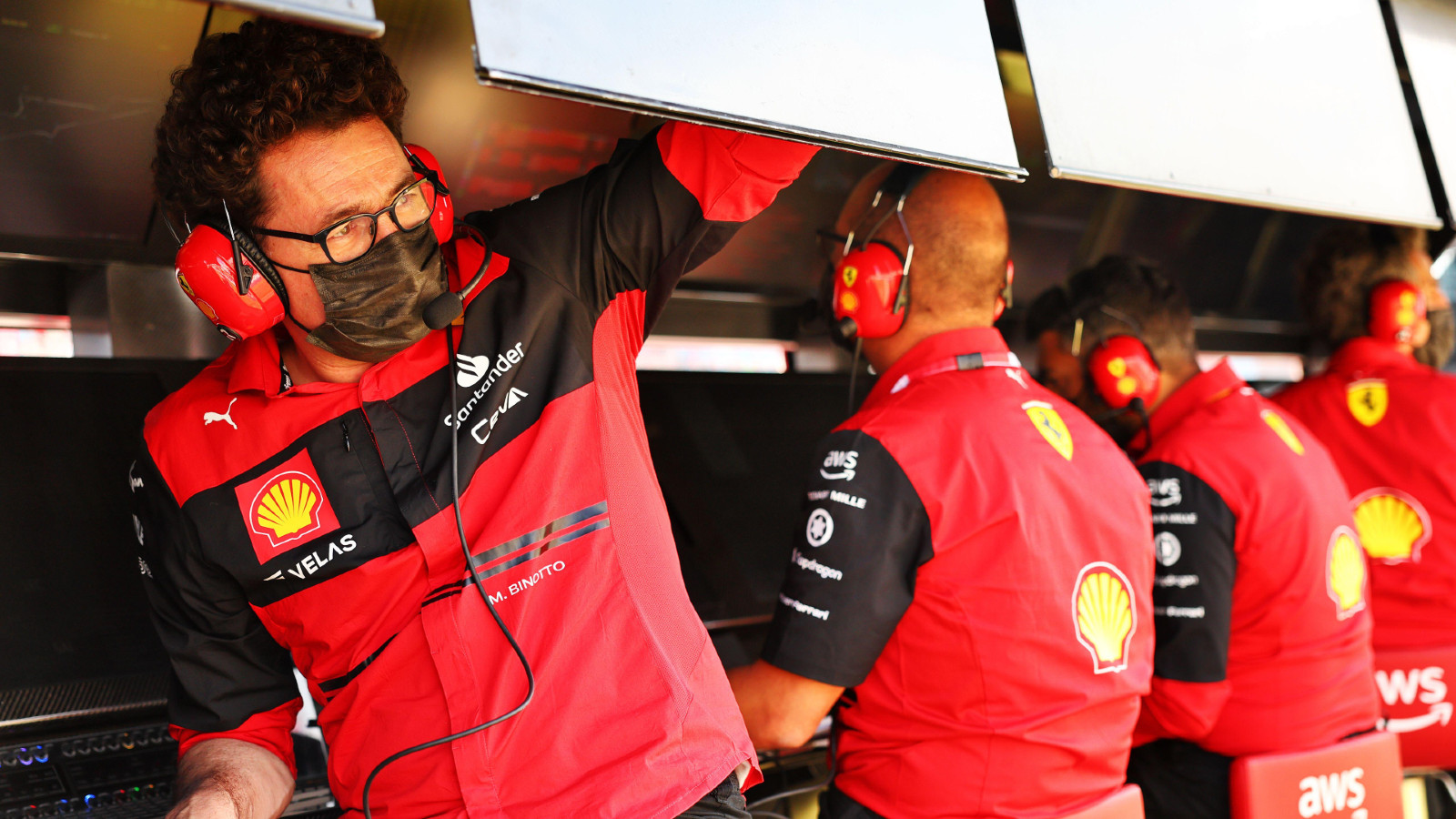 Former Ferrari boss Cesare Fiorio has said Mattia Binotto has a stern challenge ahead to address Ferrari's shortcomings.
Fiorio, who was team boss at Scuderia Ferrari from 1989 and oversaw Alain Prost's failed title challenge in 1990, was sacked by the team just a few months into 1991.
Having been through the experience of taking the helm of motorsport's most prestigious team, the now-83-year-old said that Binotto's position shouldn't be under threat despite Ferrari's 2022 season falling apart.
Fiorio pointed out that the Scuderia have become a serious team again under Binotto's watch, but there are weak areas that require addressing.
"Basically, you have to concede Mattia Binotto has made Ferrari a team that can win every race," he told Italy's La Gazzetta dello Sport.

"Binotto was a great engineer, first as an engine specialist, then as technical director, but his job today is very different. 
"Something is obviously wrong at Ferrari, mistakes are made. Binotto has to get to the bottom of it – that's his biggest challenge now."
With the F1-75 amongst the quickest, if not the outright fastest, car on the grid in F1 2022, it's reliability and strategy that has stymied the team's championship push. Given their lack of championship winning experience in the last 15 years, Fiorio said Binotto needs more time to put fixes in place.
"Mattia now has to find solutions so that the team works better," he said.
"In today's Formula 1, everything has to work almost perfectly to win. That was different at Ferrari in the days of [Jean] Todt and [Michael] Schumacher. Ferrari sometimes had such a blatantly superior car that one or the other mistake could be concealed. That's no longer possible today.
One area in which the Scuderia are not lacking is on the driver front, according to Fiorio, who said both Charles Leclerc and Carlos Sainz are more than up to the task of delivering titles to Maranello.
"The drivers are not to blame," he said.
"Ferrari have two great drivers. For me, both are among the top five in Formula 1. Leclerc is unbelievably fast in qualifying, and Sainz is a fabulous racer. Both are good enough to win the Constructors' Championship for Ferrari. I would never change anything about the driver line-up."
It's on strategy that Ferrari missed out on beating Red Bull at the Hungarian Grand Prix, with the team electing to bring in Leclerc in response to an attempted undercut from Red Bull's Max Verstappen. Fitting him with Hard tyres, Ferrari kept track position but had no pace to hold off Verstappen.
As a result, Fiorio believes that calculations made by computers need to be shuffled to a lower priority than the expertise of the actual personnel on the pit wall.
"I think modern facilities like a remote command center are absurd," he said.
"This room in the racing car factory, where specialists are supposed to support the team on-site, only makes everything more complicated. 
"Decisions made in a matter of seconds that make the difference between victory and defeat must be based on the instinct and experience of the professionals on the ground, not on tens of thousands of calculations. 
"But, on the other hand, there is never a lack of know-it-alls who are sitting comfortably on the sofa at home and who are not under the pressure on the racetrack."

Fiorio's perspective is surprisingly calm
Given the general response of the Italian media to Ferrari's display in recent races, Fiorio's short-lived experience as team boss clearly counts for a lot in his evaluation of where the team currently stand.
Unlike Mercedes and Red Bull, who were fully operationally sharp after an incredible title fight in 2021, have kept that sharpness into 2022 and have capitalised on Ferrari's weaknesses as a result.
But, as the saying goes, Rome wasn't built in a day. F1 tends to be quite cyclic in the ebb and flow of team form, and Ferrari haven't fought for a title convincingly since 2017/2018. There's been plenty of turmoil at Maranello since those days, and this year has been the first litmus test of the changes made.
The team, in general, have moved forwards and, as Fiorio has pointed out, Binotto needs to be given the chance to make the changes he deems necessary as the weaknesses become exposed. As he said, "this is his biggest challenge now"…