F1 introduce new measures to avoid Spa debacle repeat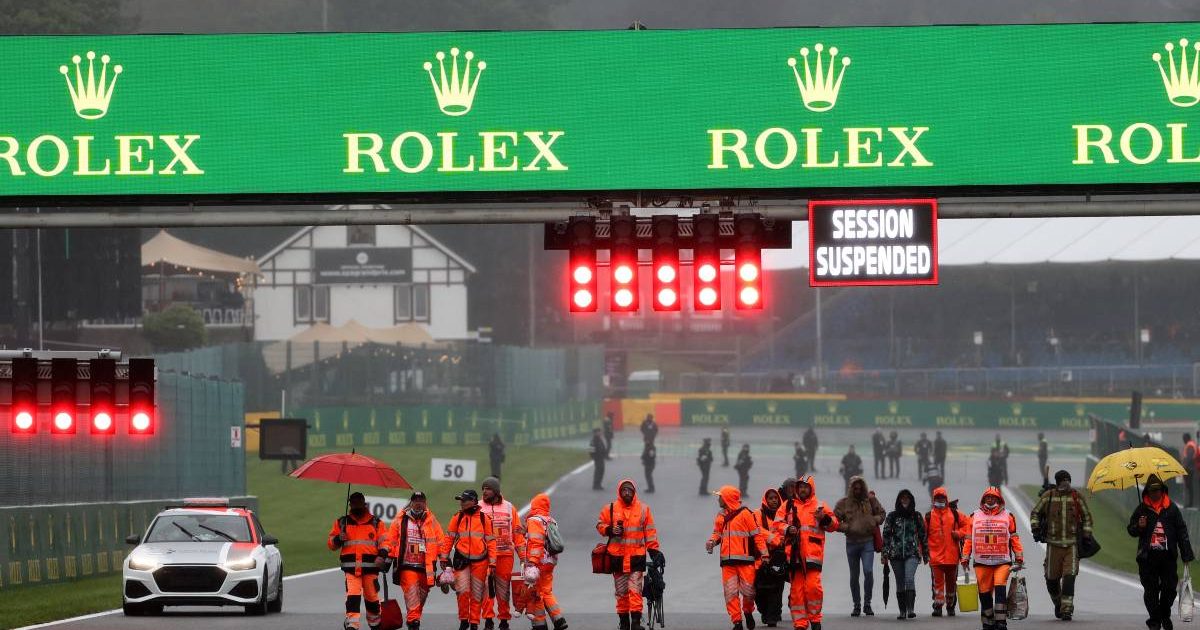 Formula 1 has brought in a solution whereby a repeat of the farce surrounding the washed out Belgian Grand Prix in 2021 should no longer be possible.
Only two laps took place behind the Safety Car in treacherous conditions in Belgium at the end of August, leaving fans in uproar as, under the previous regulations, just two laps needed to be completed in order to have a classified result at the end of it.
This prompted furore as fans in attendance did not see any racing in anger, yet a true race result was confirmed – with Max Verstappen taking a 'win' having started on pole, with George Russell taking his first podium in the process.
But at the F1 Commission meeting on Monday, a new set of rules was agreed to ensure such events do not take place again in the future, with actual green-light racing having to take place instead.
An FIA statement confirmed: "No points will be awarded unless a minimum of two laps have been completed by the leader without a Safety Car and/or Virtual Safety Car intervention."
It also went on to detail a new staggered points system if the race does not complete a full distance, to be more representative of the laps completed – with a flat half-points total having previously been awarded for races in which two laps were completed in any form: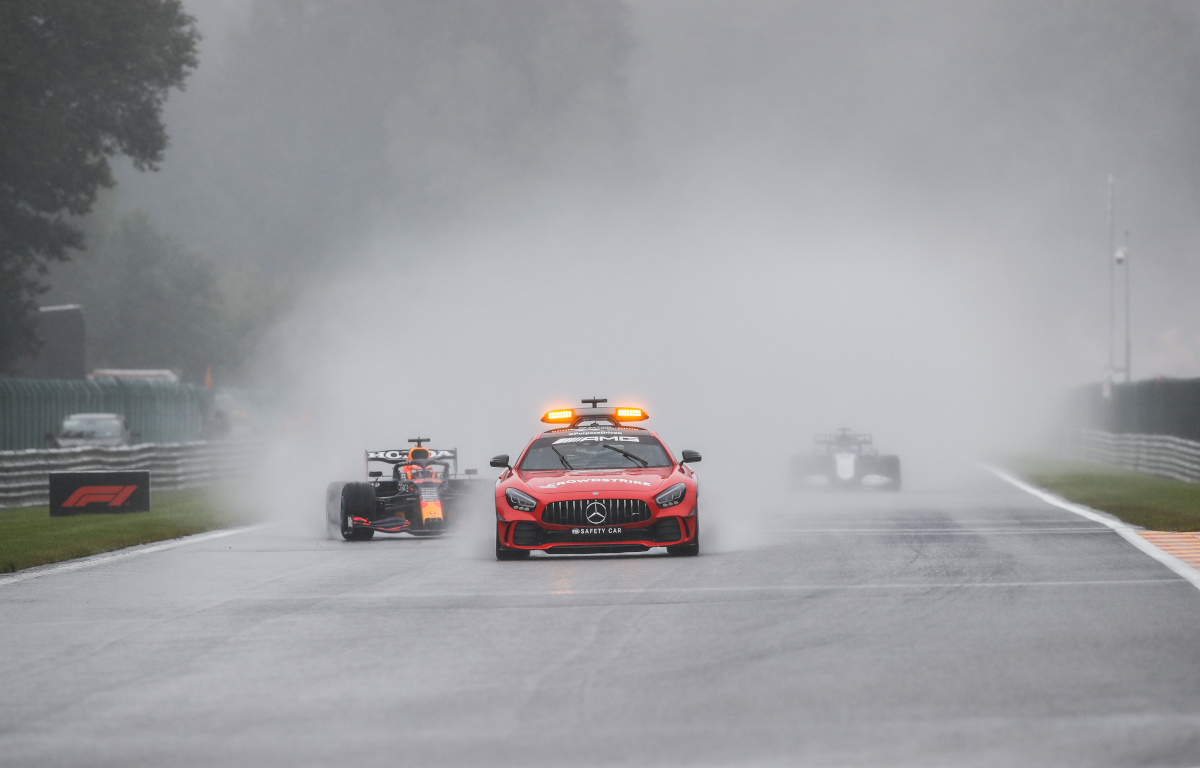 If the leader has completed more than two laps but less than 25% of the scheduled race distance, the top five finishers will be awarded points as follows:
1st – 6 points
2nd – 4 points
3rd – 3 points
4th – 2 points
5th – 1 point
If the leader has completed 25% but less than 50% of the scheduled race distance, points will be awarded as follows:
1st – 13 points
2nd – 10 points
3rd – 8 points
4th – 6 points
5th – 5 points
6th – 4 points
7th – 3 points
8th – 2 points
9th – 1 point
If the leader has completed 50% but less than 75% of the scheduled race distance, points will be awarded as follows:
1st – 19 points
2nd – 14 points
3rd – 12 points
4th – 9 points
5th – 8 points
6th – 6 points
7th – 5 points
8th – 3 points
9th – 2 points
10th – 1 point
The FIA also confirmed that the F1 Commission will be releasing a public statement into the investigation surrounding the season-ending Abu Dhabi Grand Prix, with "detailed discussions" having already taken place with FIA president Mohammed Ben Sulayem, and "structural changes and [an] action plan" will be confirmed in the coming days.
They added the announcement of three confirmed venues for Sprints in 2022, which is down from their original plan to host six after their trial runs in 2021.
Imola, the Red Bull Ring and Interlagos will play host to a Sprint this season, with a new points system also being introduced to give the top eight finishers extra World Championship points for their efforts on the Saturdays in question.
Bahrain staying on F1 calendar to 2036
Formula 1 have announced Bahrain will be staying on the calendar until 2036.