Formula 1 has announced that it will continue its partnership with DHL after both parties agreed terms on a new multi-year deal.
DHL and Formula 1 have enjoyed a working relationship that spans across several decades, and in their current role DHL serve as the Official Logistics Partner of Formula 1, one they will continue to carry out under the new deal.
Playing a pivotal role in allowing Formula 1 to race across the globe, DHL branding has commonly been present in the pit lane and at trackside, while they also hand out the DHL Fastest Pit Stop Award and DHL Fastest Lap Award.
Though for 2021 Formula have confirmed that DHL will "increase trackside branding across the season".
DHL will also become increasingly involved in Formula 1's Esports Series, and enjoy a greater presence on Formula 1's digital channels.
"The upcoming season sees 23 destinations on the Formula 1 calendar, the largest number in the sport's history, with DHL transporting transmission technology, equipment, cars and fuel for the racing teams," read a statement from Formula 1.
"DHL has been official logistics partner since 2004, winning the "race between the race" at every scheduled event."
"With the extended partnership, DHL will again be offering two awards: The DHL Fastest Lap Award and the DHL Fastest Pit Stop Award for special achievements by drivers and teams. This year's awards will be presented to the winners in Abu Dhabi on the final day of the racing season."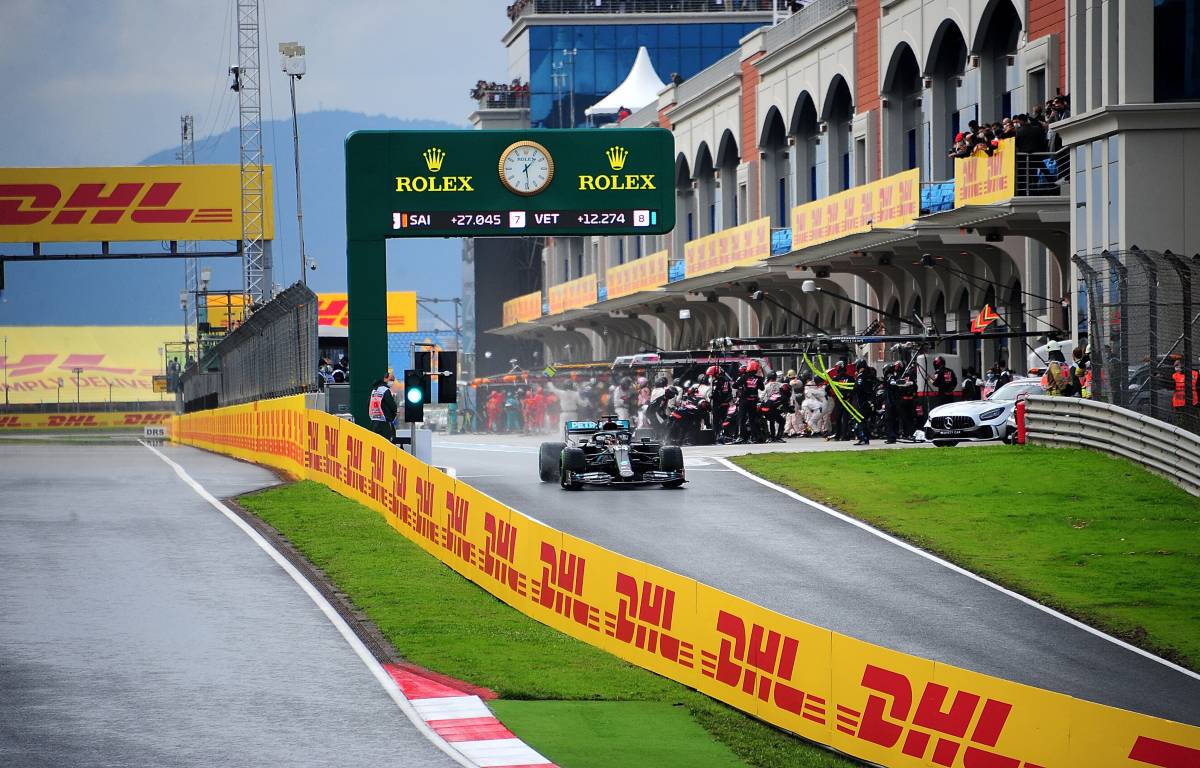 Check out the new 2021 collection on the official Formula 1 store!
Stefano Domenicali, president and CEO of Formula 1 said: "DHL are our longest standing Global Partner and we are delighted to have signed a long-term partnership extension that demonstrates our strong and collaborative relationship.
"For the past 16 years we have delivered on and off the track together and we are proud to be working with the world's leading logistics provider as we look ahead to the biggest season ever for Formula 1."
The 2021 Formula 1 season begins with the Bahrain Grand Prix on March 28, marking the start of a record-breaking 23-race season, culminating with the Abu Dhabi Grand Prix on December 12.
Pre-season testing indicated that Red Bull are looking very handy indeed heading into the Bahrain Grand Prix, but there are strong suggestions that seven-time Drivers' and Constructors' title winners Mercedes were not showing their true pace across a troublesome three days at the Bahrain International Circuit.
Follow us on Twitter @Planet_F1, like our Facebook page and join us on Instagram!