Formula 1 cars will lose '10%' downforce for 2021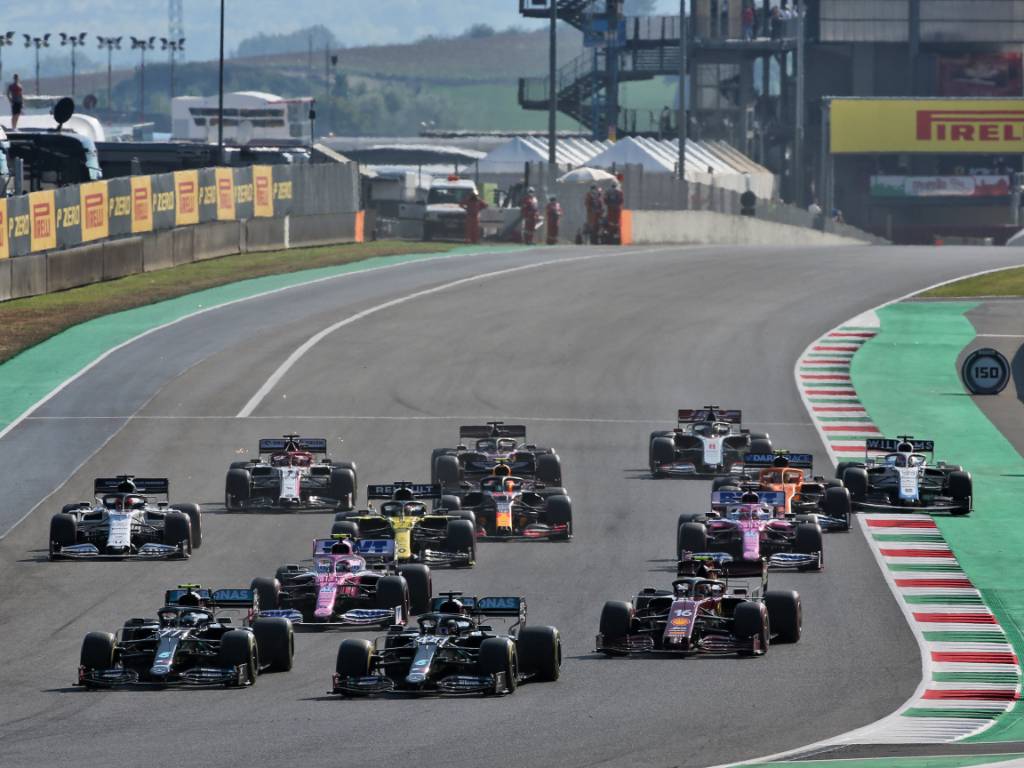 The upcoming regulation changes for 2021 will see Formula 1 cars lose up to 10% of their downforce compared to 2020.
Already plans were in place to reduce downforce on the cars for next season with Pirelli set to supply the same tyre compounds for a third season in a row, since the proposed 2020 tyres were rejected by teams, and the planned new regulations for 2021 have been delayed a year until 2022.
But the tyre failures which Lewis Hamilton, Valtteri Bottas and Carlos Sainz suffered at the British Grand Prix prompted the FIA to further restrict the downforce levels for 2021, a move which Pirelli welcomed.
And now the FIA's Head of Single Seater Technical Matters Nikolas Tombazis has explained that the downforce levels will be brought down to "somewhere between that of last year and this year".
"We have communicated to the teams a number of options which were considered, and hearing the teams' comments, we selected a shortlist of things, which is three different small modifications," he is quoted by Pitpass.
"We will eliminate some slots on the side of the car on the edge of the floor; we will make the rear brake duct winglets, 40mm narrower, and the diffuser fences that currently are further inboard, will be limited to the step plane, and will hence be chopped up by 50mm.
"We think that some of these changes equate to approximately a total of about 4-5% of the overall downforce the cars have. And we of course have made the diagonal trim on the floor edge already from May, and that is obviously in addition to that.
"So in total I think we expect maybe about 10% reduction, and teams will be gaining 4-5% through normal development. "It's an inexact science, because we don't know how much teams will find in performance, but these are our estimates."
How many pits does it take to reach the 🏁? #F1 #Pirelli #TuscanGP 🇮🇹 #Fit4F1 pic.twitter.com/CSikiOsC7L

— Pirelli Motorsport (@pirellisport) September 13, 2020
Tombazis confirmed that the move was in response to the tyre troubles seen in 2020 and the fact that teams would only develop their cars further.
"The car and tyres are a single unit working together. We will have the tyres next year for the third consecutive year, which is an anomaly of course because of the COVID crisis and because the very intense race schedule we have now would have made any testing impractical for new constructions," he explained.
"And in the meantime, we have the aerodynamics teams of each Formula 1 team working hard to make their cars more competitive and find more downforce, so we have two things that should not go together.
"That's the reason for our intervention, and therefore the cars will be safer than this year, certainly a lot safer than if we had done no intervention at all."
Follow us on Twitter @Planet_F1 and like our Facebook page.