Plans for Grand Slam to attract younger audience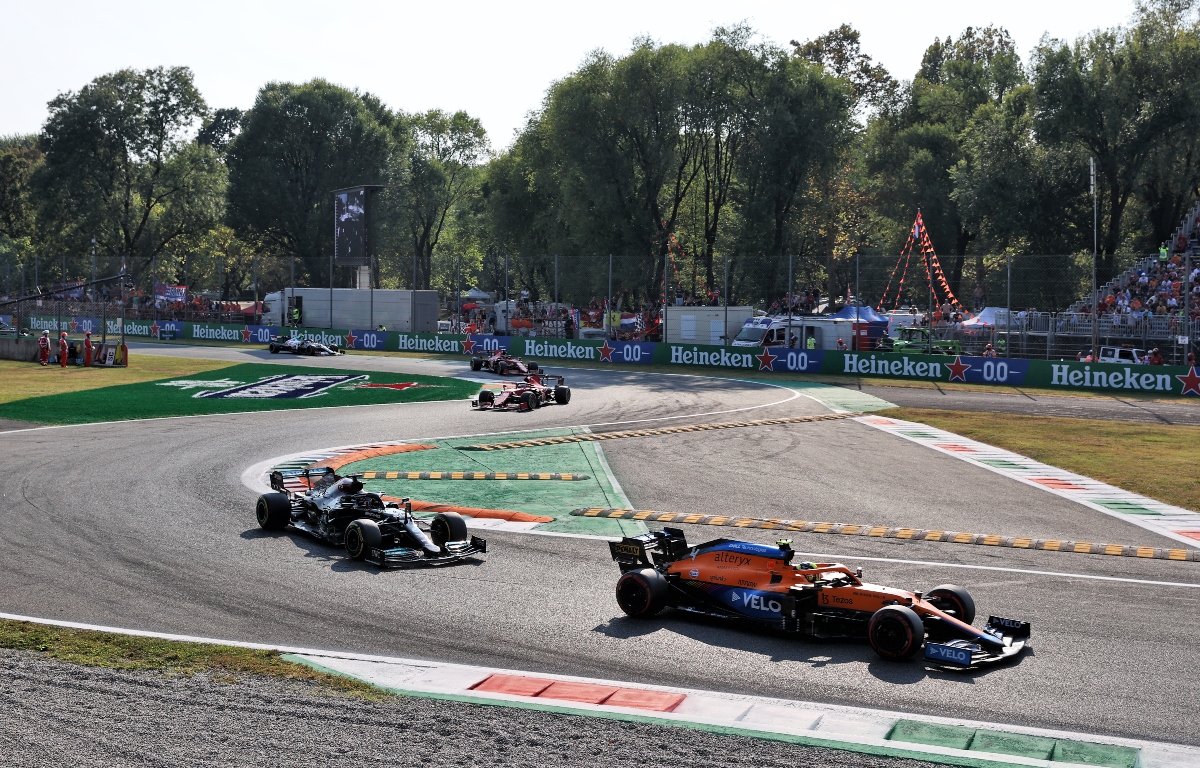 As part of efforts to engage with younger viewers, F1 CEO Stefano Domenicali has revealed plans to crown a Grand Slam winner.
The structure of a Formula 1 weekend has been tinkered with for 2021. The most consistent change was reducing both Friday practice sessions to 60 minutes each, rather than 90, but the alterations have gone much further.
At the British Grand Prix we saw Sprint Qualifying staged for the first time, a 100km sprint race which is used to set the grid for Sunday's main grand prix.
The traditional Q1, Q2 and Q3 qualifying format still takes place, but on Friday instead, determining the Sprint Qualifying grid.
It is all part of Formula 1's efforts to spike interest in the series within a younger audience, and the next stage could be the recognition of a Grand Slam winner.
Domenicali revealed this would be awarded to the driver who wins the Sprint title and Drivers' Championship, further emphasising the considerations currently underway to make the sprint races a standalone event.
Asked by Sport Bild for one example of how he wants to change Formula 1, Domenicali replied: "We think – only one example – about a Grand Slam, an additional title like in tennis: who wins the Sprint title and the championship title is Grand Slam winner.
"F1 needs change and must be interesting for the young audience."
For such a concept to work, it would mean that the number of sprint races held would likely need to increase, with only three to be held in 2021 as part of the trial.
But Domenicali believes Sprint Qualifying is proving successful, and so said there could be up to seven stagings in the future.
"We're doing three sprint races this year. In addition to Silverstone and Monza, there's also Brazil," he explained.
"The reactions, the tension, the rhythm are good. We are currently rethinking the format, but I can imagine that we will have up to seven sprint races!"
It has been widely accepted that sprint races would not be possible at every track, with venues like Monaco in particular seen as a mismatch.
But, there will be plenty of other opportunities if the concept is maintained for 2022, with Domenicali confirming he would "like to keep the calendar at 23 races".
"We have inquiries from Africa, we are talking to South and North Africa, and one or two races in the Far East, such as Korea," confirmed the ex-Ferrari team boss.
"I can imagine a third of the races in Europe, the others spread around the world."
Stefano Domenicali confirmed to #Sportbild that there won't be a race in Germany in 2022 (the new 2022 F1 calendar will be presented in two weeks) 😞

Domenicali confirmed that the season opener in 2022 will be Bahrain again.#F1

— tami. (@Vetteleclerc) September 15, 2021
Check all the latest 2021 teamwear via the official Formula 1 store
He would also reveal that no race will take place in Germany in 2022, while Bahrain will once again open the season. The full calendar is set to be unveiled in two weeks.
As well as the on-track aspects of Formula 1, the series also faces a battle to change off track and remain relevant as the world moves towards a greener future.
Domenicali believes though that Formula 1 is very much on the right path in this department.
"From 2030, we'll only be driving hybrid cars and using sustainable fuel," he stated.
"We are pushing hard to become as sustainable as possible. From next year, for example, there will be no more plastic in F1."