Formula 1 has no better solution for oil spils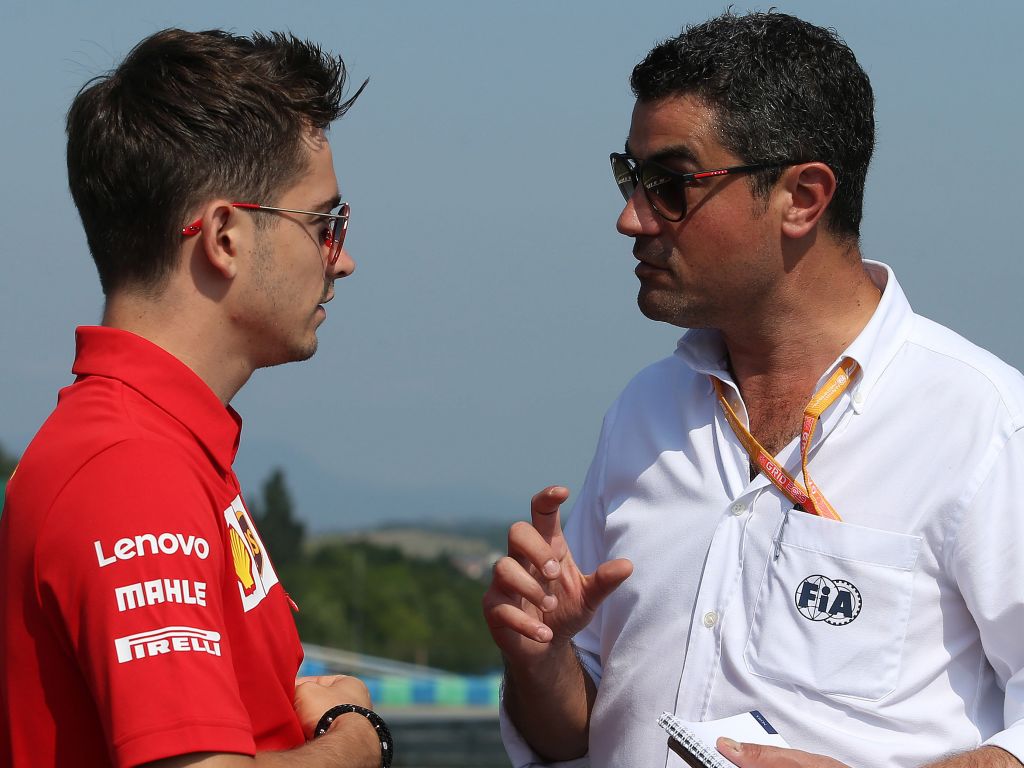 Formula 1 race director Michael Masi insists that cement dust is still the best solution for dealing with oil spills.
After a huge oil spillage in Hungary during the F2 feature race, Masi and the track workers faced a narrow time window to get the slick under control before FP3 begun.
The amount of cement dust put down created a rather spectacular dust cloud, but Masi believes it is still the best way of dealing with such issues.
"At the current point it is a fantastic solution and works really well, particularly when you have got the big brushes pounding in the bitumen, it just works," he told Motorsport.com.
"It is something that is used the world over and has been done for a very long time. At this point I haven't seen another solution that works.
"We knew the first couple of laps were going to be a bit dusty, as we saw on TV, but after that, the other way that I learned many years ago is that as soon as you get cars running over the top of it, it is the best solution and we saw that quite clearly.
"Lewis Hamilton's lap was two seconds or so faster than the day before."
Ohhhhh let's twist again, like we did last summer…#F1 https://t.co/chv1NpLxDf

— Planet F1 (@Planet_F1) August 3, 2019
Masi got himself involved with the clean up, but he says it wasn't out of frustration but instead because he just wanted to make sure the job was done in time.
"There was probably a car's width of an oil slick from the entry, all the way through and then on the kerb and everything else. It was not a small one to clean and that is why I was more animated in terms of getting as many resources there as possible to deal with it," he explained.
"I wanted to ensure with the circuit there was a sufficient amount of kitty litter and oil soak there, and getting effectively extra in until we were happy that the surface was as good as it was going to be.
"In the end the clean up was well done, but there was a significant amount of oil between the track and then the kerb. It was animated more to get everything running knowing how the clock was winding down."
Follow us on Twitter @Planet_F1 and like our Facebook page.