Formula 1 confirms interest in second China race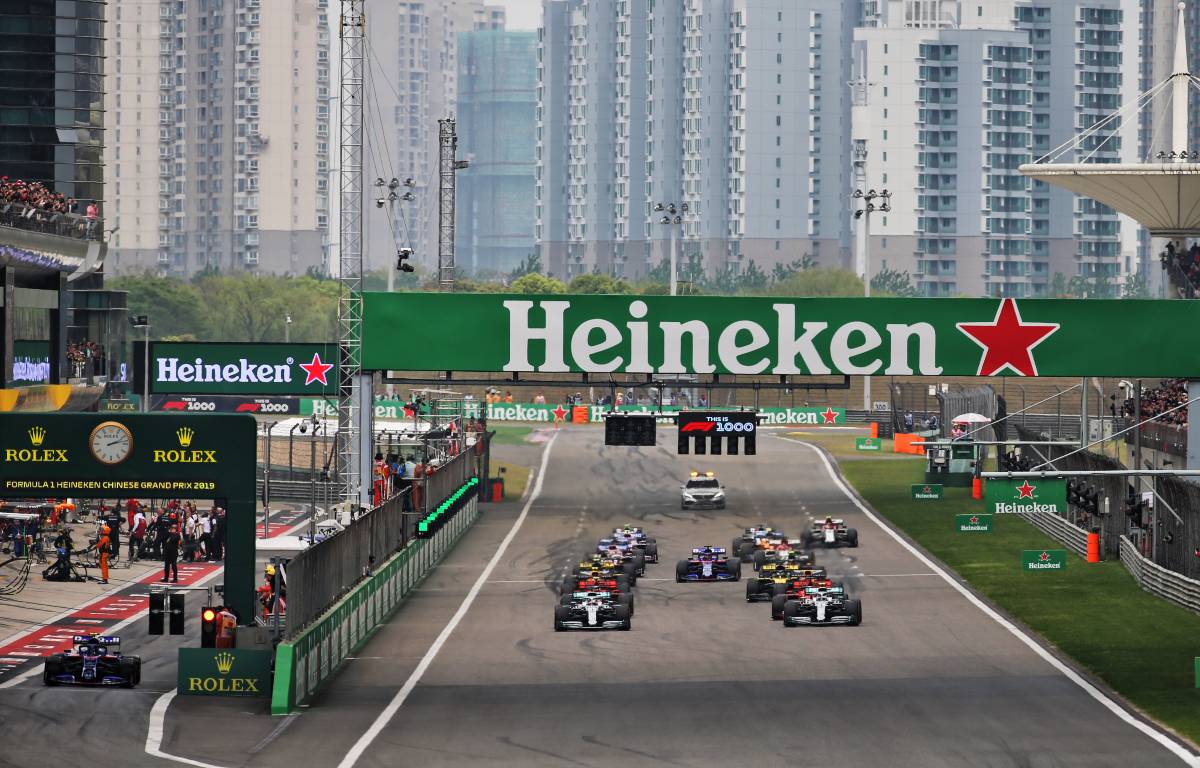 Formula 1 CEO Stefano Domenicali says a second grand prix in China is "100%" realistic – with a city having declared an interest in staging it.
In 2022, China will not host an F1 race for the third consecutive year due to the ongoing pandemic, but the plan is for Shanghai to return to the calendar the following season and complete the deal it has been given through to 2025.
However, by then a second grand prix in the world's most populous country could be on the cards with Formula 1 likely to become even bigger in the homeland of Guanyu Zhou, who will race for Alfa Romeo next year.
"I can tell you we have already received interest from another city to have a grand prix in China," Domenicali told The Race.
"Next year we will not be there – not because of us, it's because of the pandemic.
"That's why we extended the contract this year straight away for three more years, to make sure there is this understanding for us to be there.
"And I'm sure the effect of Zhou being in the F1 world, the first Chinese driver in Formula 1, will have a huge impact on the awareness.
"That's an area where we should be present, for sure. It's an area of big development – all the OEMs (original equipment manufacturers) are very interested in staying there."
The 'Zhou factor' is not an unfamiliar concept in terms of attracting certain countries to staging F1 races if they have a driver on the grid because Max Verstappen was a key influence in the revival of the Dutch Grand Prix.
Verstappen's Red Bull team-mate, Sergio Perez, is a big reason for the popularity of the race in Mexico.
"It shows what I always said since the beginning when I came in this position about the power of the drivers," said Domenicali.
"The drivers are at the centre of our project because they are aspirational, they attract fans. Everyone wants to see them fight."
The problem with having a second grand prix in China is that a record 23-race schedule has already been reached for 2022 and there are still more venues queuing up to host races in the short-to-medium term.
Also in line, in no particular order here, are believed to be Las Vegas, South Africa, Korea and Morocco, while Domenicali wants to restore Germany to the calendar if organisers can make the financial side of a race viable.
PlanetF1 Verdict
A second Chinese GP on the way?
Formula One have confirmed that we could see two races in China in the future.