Formula 1 issues a new 'bike ban', only walking allowed during track walk time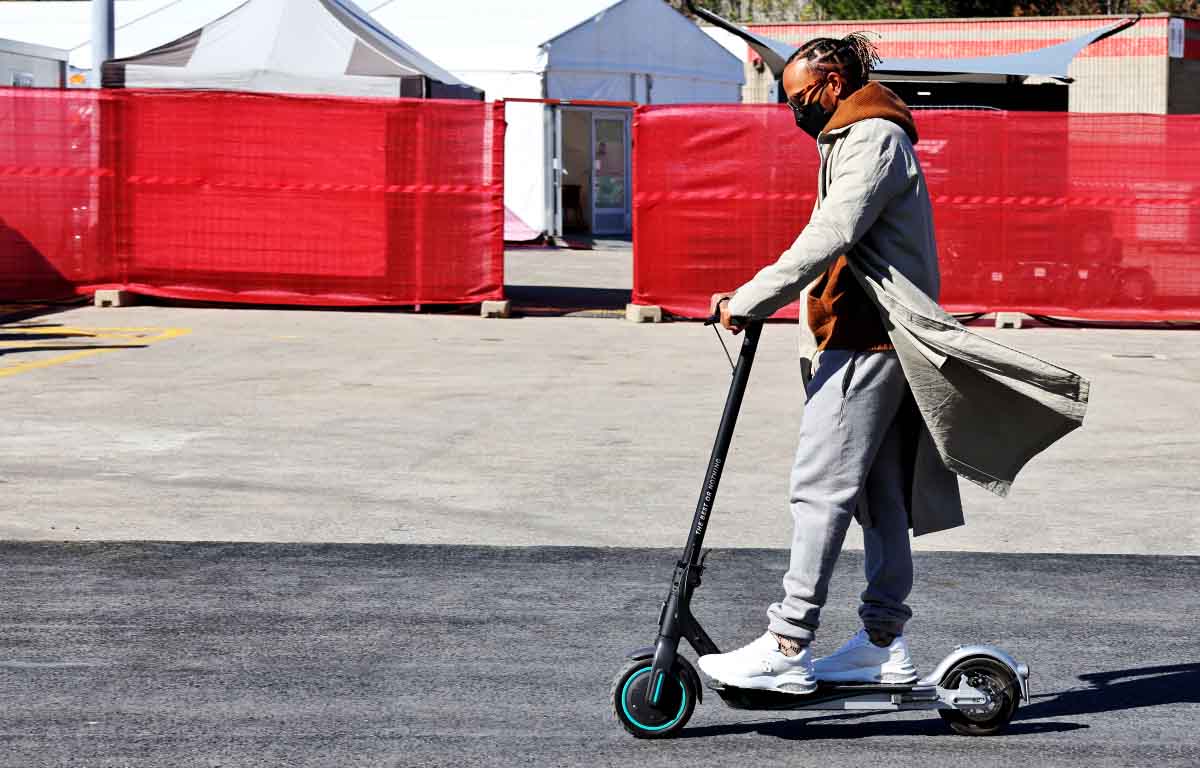 Formula 1 drivers and team personnel are no longer permitted to use any mode of transport during the allotted track walk time, they can only walk around the track.
It has already been dubbed the 'bike ban'.
Every Thursday the drivers are given a time slot to go around the track, taking notes of bumps, racing lines, camber of the corners, just about anything of interest before they climb into the cars for the first time on Friday.
While many of the drivers still stick to the traditional walk around the circuit, in recent years there's been a rise in the number of bicycles used, even scooters.
That has now been banned.
According to Motorsport.com, a letter was send to the teams by Formula One Management at the opening race of the season in Bahrain to announce the bike ban.
"To clarify and to avoid future misunderstanding," it read, "the use of any means of transport (bicycles, e-bikes, scooters, e-scooters, etc) is forbidden during the time window stated as 'Team Track Walks' on the Event Timetable.
"No exceptions will be allowed. This decision has been agreed with the FIA."
The drivers, though, aren't happy.
PlanetF1.com recommends
FIA clamps down on cat-and-mouse DRS antics ahead of Saudi Arabian GP
On Track GP's Saudi Arabian GP preview: Redemption For Ferrari and Alonso podium?
All eyes on Ferrari as Jeddah provides platform to reel in Red Bull
Ferrari's Charles Leclerc told the publication he probably won't be taking part in any more track walks in light of the ban.
"I didn't walk around," he said. "And as I think they've just issued a new thing where we cannot go around the track with a bicycle you probably won't see me around the track anymore, and I'll just watch the videos."
Leclerc it seems will be joining the likes of Max Verstappen in skipping the track walk, although the Red Bull driver doesn't do it for a very different reason.
"I have a few more minutes in bed and if I want to know the track, I'll drive my out-lap a bit slower and look around," he said in Thursday's press conference. "I'll just brake few meters earlier on the first lap.
"Everyone, of course, has a different approach. At one point I was like, I just can't be arsed to walk any more, to see it. I know the track is going left or right at one point.
"You have your margins in FP1 or whatever, so you try out the laps you do and you will see where you have to go."