Formula 1 has made clear their intentions to move the Brazilian Grand Prix to Rio from 2021, but there is expected to be strong opposition from environmentalists.
The Brazilian Grand Prix has been an ever present on the Formula 1 calendar ever since 1973 and the classic Interlagos track at Sao Paulo has been the sole host since 1990.
But the 2019 race at Interlagos, which saw Max Verstappen, Pierre Gasly and Carlos Sainz on the podium, is set to be our last memory of the circuit.
The future of Interlagos as a Formula 1 track has been in doubt for several years and the scheduled 2020 race was due to be the last event to be held under the terms of the existing contract.
But the track officials did not enjoy the same close relationship with Liberty Media as they did with ex-owner Bernie Ecclestone.
The relationship with the current owners wasn't helped by the fact that Interlagos did not have to pay a fee to host the race over the last few years due to the terms that were already in place with Ecclestone.
Also not helping the situation was a regular occurrence of security risks every time the Formula 1 roadshow came to Interlagos with personnel targeted in armed robberies.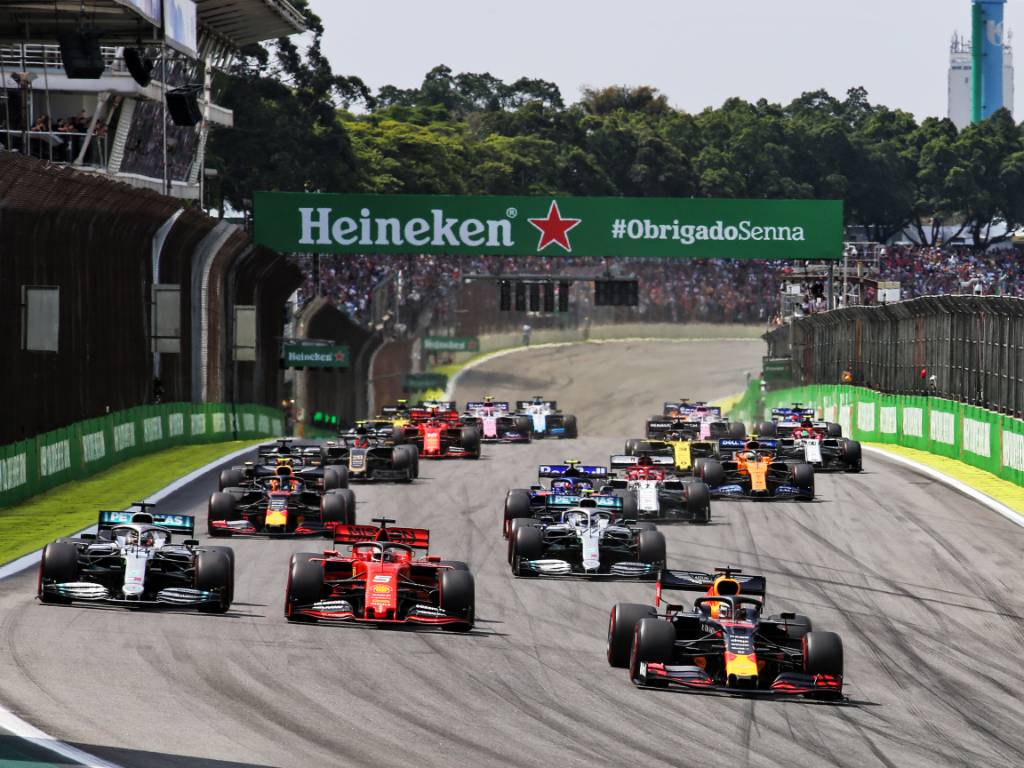 And so Rio, which has held Formula 1 races before in Jacarepagua in 1978 and from 1981 to 1989, re-emerged as alternative option for Liberty Media.
That option has now been confirmed in writing by outgoing Formula 1 CEO, Chase Carey, who has written to acting governor of Rio, Claudio Castro.
Carey wrote: "I am writing to update you that we have now finalised race agreements with Rio Motorsports LLC to host, stage and promote Formula 1 events in Rio de Janeiro.
"These agreements are ready for execution and announcement by Formula 1 as soon as all necessary licences have been issued by the relevant authorities, INEA/CECA, in Brazil/Rio de Janeiro."
The specific venue in mind is an old military base in Deodoro which was used as part of the Olympic Games in 2016.
However, the construction of a race track there would see the destruction of thousands of trees. Soon after Carey's letter became public knowledge, the hashtag #BrazilSaysNoToDeforestation started to be used on Twitter.
Carey, of course, did not specify Deodoro as the new venue in Rio, so perhaps another alternative in the region can be found if the resistance is too strong.
Broadcasting of F1 in Brazil is also changing, with Rio Motorsports having acquired exclusive rights for the next five seasons.
Follow us on Twitter @Planet_F1, like our Facebook page and join us on Instagram!