Only three sprint races will be held in 2022 – report
Formula 1 will stick with three sprint qualifying races this season after the sport's bosses and the teams failed to reach an agreement, the latter holding out for more money.
Last season Formula 1 held three trial sprint qualifying events at Silverstone, Monza and Interlagos, the new format welcomed by the fans and the majority of the drivers.
Formula 1 chief Stefano Domenicali wanted to increase that to six this season but in order to do so had to get eight of the 10 teams to vote yes.
They would not, several teams demanding an increase in the budget cap allowance with Mercedes and Red Bull reportedly wanting as much as $5 million for the six events.
Formula 1 refused to budge as an increase in the allowance only benefits the sport's bigger teams.
The teams were, it has been reported, instead offered a flat $500,000 for the first five events with an additional $150,000 for each event above that, up on last year's $150,000 per sprint qualifying session.
But failing to reach an agreement, Auto Motor und Sport reports that "F1 boss Stefano Domenicali's plan to double the number of sprints to six has apparently died.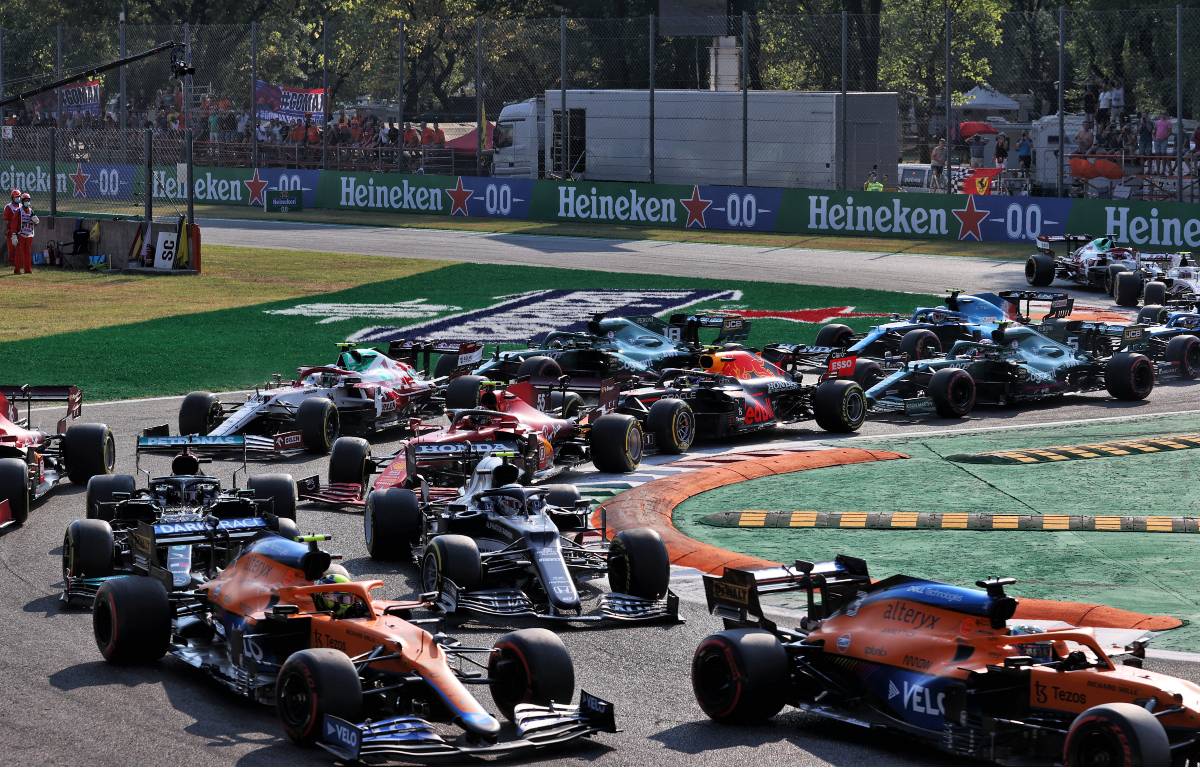 "A few days ago, teams were informed that there would be a maximum of three mini-races on the 2022 calendar – maybe even fewer. It is not yet clear which grand prix weekends the sprints will be part of.
"Three sprints have already been approved once in the regulations."
The German publication claims that seven of the 10 teams "consistently rejected" attempts by the other three to increase the cap prompting the three – said to Mercedes, Red Bull and Ferrari – to say no to doubling the number of sprint races.
Haas team boss Guenther Steiner told AMuS: "The only thing that interests them is to protect the advantage over the small teams as much as possible. That can only be done with a higher budget cap."
But while there won't be six this season, there could be in 2023 as that needs just six teams to say yes.
Last week McLaren CEO Zak Brown accused rival teams of holding F1 hostage over the sprint race debate.
"The current governance structure of the sport enables a situation where some teams, to protect their own competitive advantage, are effectively holding the sport hostage from what's best for the fans and therefore the sport at large," he said.
"These teams seem unable to accept that a budget cap is in the best interests of the sport and cannot kick their habit of spending their way to the front."
PlanetF1 Verdict
Teams and F1 fail to reach agreement over sprint qualifying
Just three sprint qualifying races are set to take place in 2022, instead of the planned six.