FP1: Verstappen on top as F1 action returns to Canada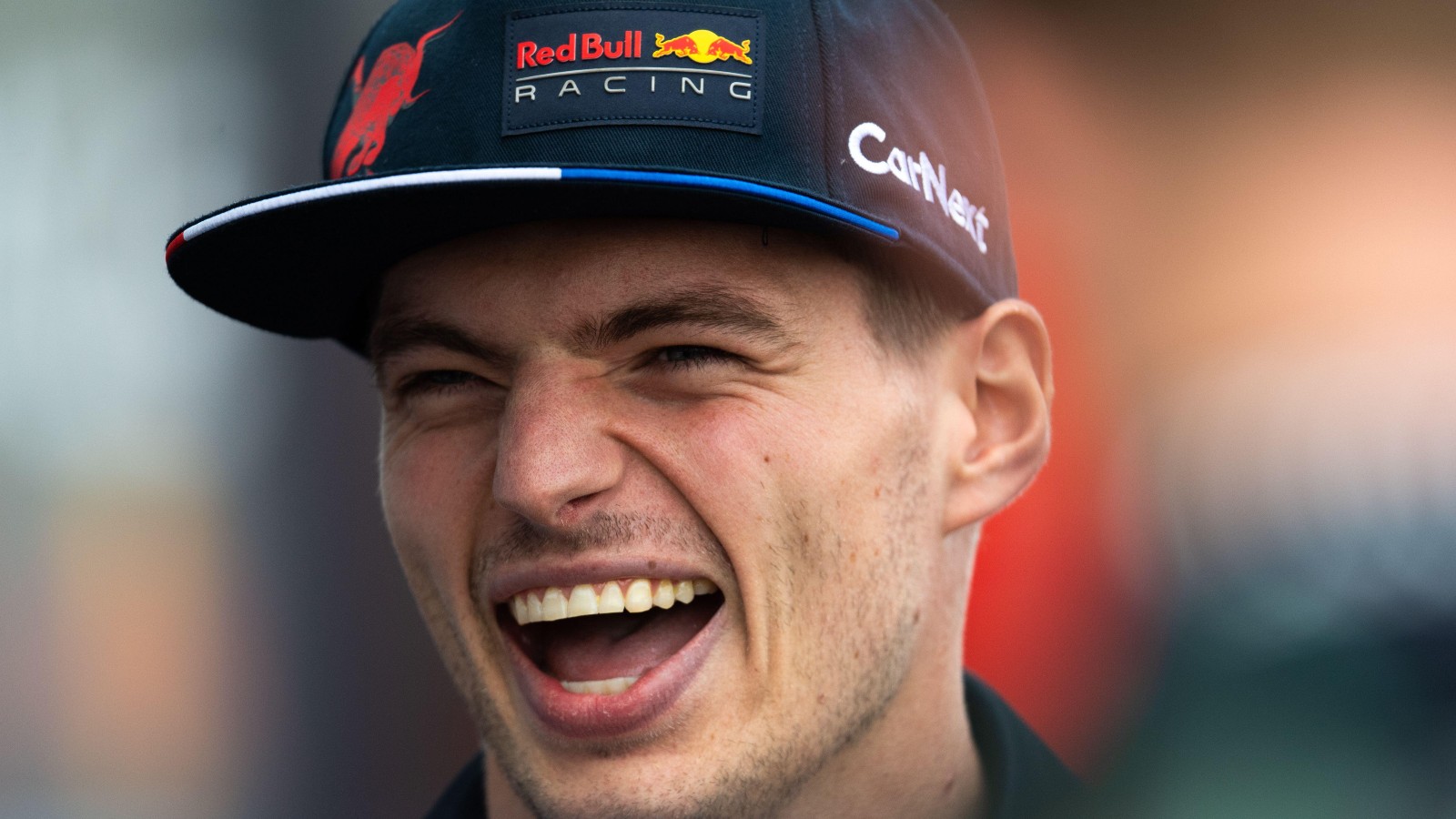 Max Verstappen picked up where he left off in Baku by topping the opening practice session of the Canadian Grand Prix.
A 1:15.1 from Verstappen on the C5 soft tyre put him atop the pile come the opening hour of practice at the Circuit Gilles-Villeneuve, Formula 1 returning to Montreal after a two-season absence.
Ferrari have work to do as Carlos Sainz trailed the Dutchman by 0.25s despite a P2 finish, while Fernando Alonso was a surprise entrant into the top three on the medium compound tyre.
It was only P5 for Charles Leclerc, but crucially he has not taken a new turbo for the weekend, meaning he is set to avoid a grid penalty.
After heavy rainfall had greeted the teams and drivers on Thursday, dry conditions reigned as on-track action returned to Montreal for the first time since 2019.
Rain is never far away though here, so with a black cloud in the vicinity, there was no time to waste in heading out onto the track.
A 1:19:7 from Sainz on the medium C4 tyre proved the early benchmark, but Verstappen soon took us into the 1:15s on that same compound, all while George Russell reported that it was a very windy day in Montreal.
Alex Albon was first to be caught out at that dreaded final chicane, misjudging Turn 12 and wisely bailing out of the second part, knowing that it is never wise to head towards the 'Wall of Champions' out of shape.
As the session approached the 15-minute mark, Sergio Perez decided he wanted to be the Red Bull in P1, Esteban Ocon meanwhile slowed with his front-right brake smoking. "Failure, failure, failure, it's the front right, lots of smoke," the Frenchman reported as Alpine called him into the pits.
Of all things, it looked like a piece of kitchen roll or something of the likes had become lodged in that brake duct.
There were some glum faces in the Mercedes garage too as Lewis Hamilton struggled to crack the top 10 within the opening 20 minutes. He would break into it by the halfway point, but complained of the W13 having a lack of rear end.
Chief technical officer James Allison was pictured in rare attendance on a weekend where a new technical directive was released relating to the bouncing that some of these 2022 challengers are suffering, the Mercedes W13 certainly included.
News filtered through that Leclerc had taken a new Internal Combustion Engine, MGU-H and MGU-K after his Ferrari PU let go as he led in Baku, but crucially no new turbo, thus avoiding a 10-place grid penalty, for now.
Yuki Tsunoda though will start the Canadian Grand Prix from the back as his new power unit took him over the season limit.
As Leclerc popped up to P2 on the soft rubber, Sainz taking over P1 with a 1:15.4, Verstappen noticed that the inside wheel of his RB18 was in the air, Red Bull boxing him to assess what was going on there.
Perez continued the Red Bull charge meanwhile, splitting the Ferrari's on his first soft-tyre run.
It was not long though before Verstappen was back out on the track, straight into P1 he went on that C5 tyre, clocking a 1:15.158. Sainz at the head of the chasing pack had three-tenths to find.
Hamilton, armed with the soft tyres and a new floor featuring a marked cutout halfway down, set about improving his fortunes. A handy 1:15.8 lifted him to P6 as he nestled between the high-flying Aston Martins, Lance Stroll P5 in the opening session at his home race, though Russell would demote him a place as the session ticked under 20 minutes remaining.
Also looking strong was Fernando Alonso, the Spaniard popping up to P3 on the medium rubber. Valtteri Bottas meanwhile was left far from pleased after encountering an AlphaTauri roadblock, manned by Pierre Gasly.
It looked like we were going to go an entire session without the traditional groundhog appearance, but it would indeed appear with 10 minutes to go, forcing the Alpines and Sainz into evasive action.
Out front it was still not quite smooth sailing for Verstappen, the Dutchman now "clipping like crazy" down the straights, following up by calling it a "joke".
Nonetheless, it was a solid start to his race weekend as Verstappen goes in search of a fifth win in six races.
FP1 classification:
1 Max Verstappen Red Bull 1:15.158 27 laps C5
2 Carlos Sainz Ferrari 0.246s 34 C5
3 Fernando Alonso Alpine 0.373s 31 C4
4 Sergio Perez Red Bull 0.461s 32 C5
5 Charles Leclerc Ferrari 0.508s 30 C5
6 George Russell Mercedes 0.664s 29 C5
7 Lance Stroll Aston Martin 0.719s 32 C5
8 Lewis Hamilton Mercedes 0.719s 27 C5
9 Sebastian Vettel Aston Martin 0.883s 33 C5
10 Daniel Ricciardo McLaren 0.925s 29 C5
11 Pierre Gasly AlphaTauri 1.007s 29 C5
12 Lando Norris McLaren 1.053s 17 C5
13 Alex Albon Williams 1.150s 29 C5
14 Yuki Tsunoda AlphaTauri 1.164s 33 C5
15 Esteban Ocon Alpine 1.263s 26 C5
16 Valtteri Bottas Alfa Romeo Racing 1.268s 27 C5
17 Guanyu Zhou Alfa Romeo Racing 1.994s 30 C5
18 Mick Schumacher Haas 2.065s 25 C5
19 Nicholas Latifi Williams 2.083s 33 C5
20 Kevin Magnussen Haas 2.397s 31 C5