FP2: Leclerc on top in chaotic, red-flagged session
Ferrari's Charles Leclerc topped a chaotic FP2 session in Austria with Max Verstappen and Valtteri Bottas both crashing out at the Red Bull Ring.
Verstappen sparked a series of unfortunate events on a hot, blustery afternoon in Spielberg after losing all control at the high-speed Turn 10 and caused big damage to the rear of his RB15.
No sooner had the clean-up and recovery mission been completed, the red flags were out again as Bottas was the next to be punished for a mistake at Turn 6. The impact with the barriers was a big one: 25g.
Thankfully both Verstappen and Bottas were given the all-clear, but big repair jobs now await the mechanics in the respective Red Bull and Mercedes garages.
Sebastian Vettel almost suffered a carbon-copy crash as Verstappen moments later, but just about avoided contact with the barrier by the skin of his teeth.
The three big incidents heavily disrupted the qualifying simulation runs, with Leclerc the tentative pace setter by recording a 1:05.086.
Bottas, three tenths behind in P2, Lewis Hamilton in P4, Vettel, P8, and Verstappen, P9, were all unable to put a qualifying sim hot lap on the board.
That allowed Gasly to complete the top three.
The aggressive, merciless sausage kerbs at the Red Bull Ring sent repair bills soaring in first practice and it did not take long for before more damage was done in FP2. Lance Stroll feeling the full effect of how costly a slight misjudgment can be.
A closer look at that damage to Stroll's front wing 👀#AustrianGP 🇦🇹 #F1 pic.twitter.com/CovvVKP792

— Formula 1 (@F1) June 28, 2019
Turn 10 was also proving to be a little problematic for both Mercedes cars on their opening laps of second practice, but both Hamilton and Bottas managed to escape without any lasting damage…for now.
30 minutes into FP2, it was Bottas leading the way at the top of the timesheets with a 1:05.417 – a tenth quicker than Hamilton and Leclerc. The qualifying simulation runs still to come…
Just as they were about to get into full flow, Verstappen brought out the red flags with a big shunt into the barriers at..you guessed it, Turn 10.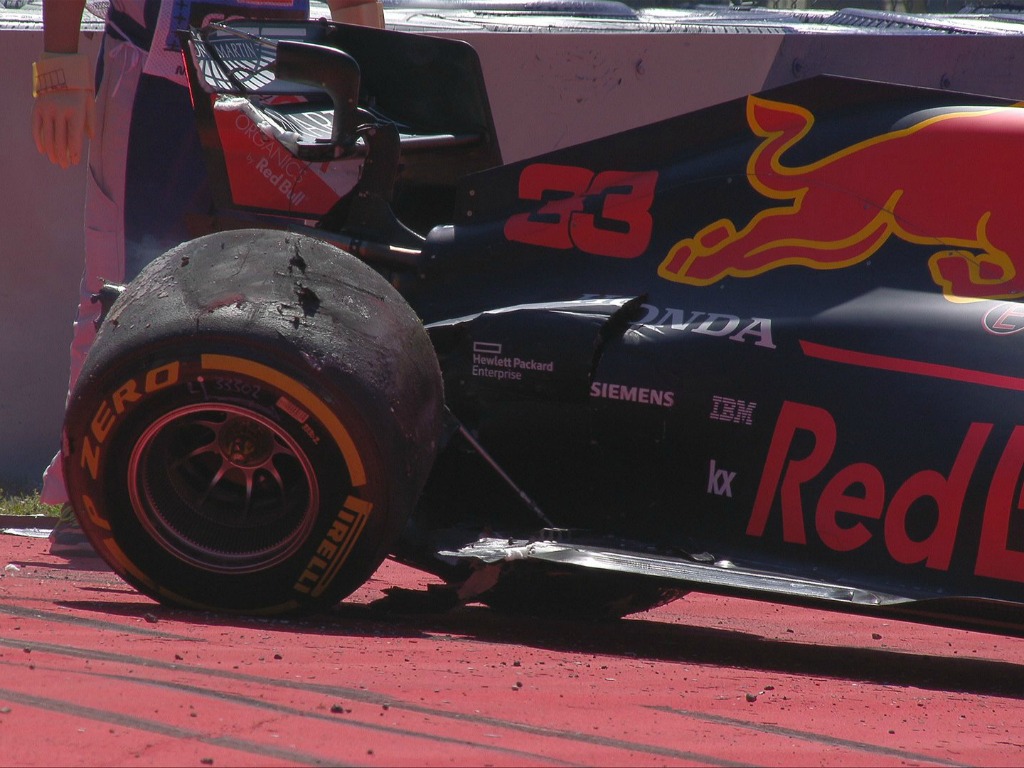 And, mere minutes after the track got the green flags again. Bottas was into the barriers at Turn 6 with another big crash.  Thankfully both drivers are ok.
🚩 RED FLAG 🚩

Now Bottas goes into the barriers – this time it's Turn 6 #AustrianGP 🇦🇹 #F1 pic.twitter.com/xhpm2u8l0A

— Formula 1 (@F1) June 28, 2019
So a Mercedes driver out, a Red Bull driver out and then almost a Ferrari driver followed as Vettel also lost all control at Turn 10.
Fortunately for Vettel, he was able to escape a big collision with the barriers unlike Verstappen and Bottas.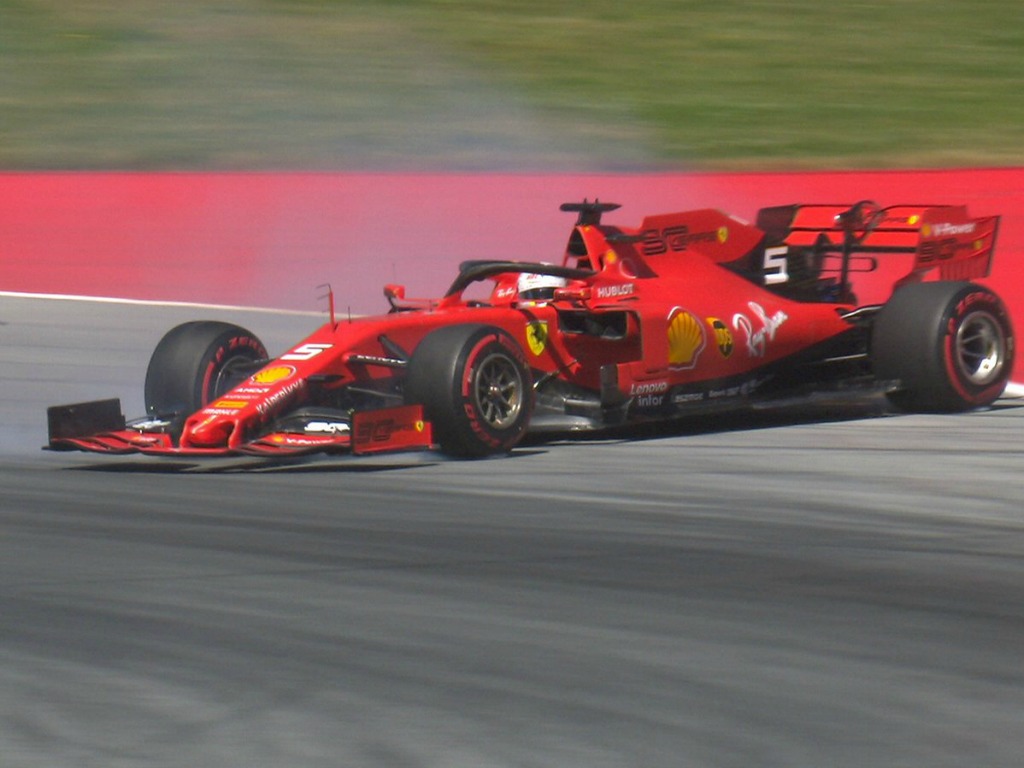 It was a case of calm coming after the storm in the final 30 minutes of the session. Carlos Sainz the only other driver forced to go through gravel trap during his race simulation run.
FP2 timesheet:
1 Charles Leclerc Ferrari 1:05.086 S
2 Valtteri Bottas Mercedes 0.331s M
3 Pierre Gasly Red Bull 0.401s S
4 Lewis Hamilton Mercedes 0.443s H
5 Carlos Sainz McLaren 0.459s S
6 Romain Grosjean Haas 0.615s S
7 Kimi Raikkonen Alfa Romeo Racing 0.642s S
8 Sebastian Vettel Ferrari 0.785s H
9 Max Verstappen Red Bull 0.793s M
10 Lando Norris McLaren 0.866s S
11 Kevin Magnussen Haas 0.874s S
12 Sergio Perez Racing Point 0.878s S
13 Alex Albon Toro Rosso 0.978s S
14 Antonio Giovinazzi Alfa Romeo Racing 1.033s S
15 Daniil Kvyat Toro Rosso 1.062s S
16 Nico Hulkenberg Renault 1.163s S
17 Daniel Ricciardo Renault 1.332s S
18 Lance Stroll Racing Point 1.743s M
19 George Russell Williams 2.131s S
20 Robert Kubica Williams 3.422s M
Follow all the action from the Austrian Grand Prix with the PlanetF1 live centre