Charles Leclerc and Ferrari continued to set the pace ahead of the all-important qualifying session for the Austrian Grand Prix.
Leclerc retained his overnight advantage by setting a 1:03.987 on the quickest soft tyres, a tenth clear of Lewis Hamilton in P2 and another tenth separated the World Championship leader and Valtteri Bottas in P3.
Sebastian Vettel, still tweaking with the balance of his SF90, was also two tenths off the pace in P4. Lando Norris, in P6, split the two Red Bulls with Pierre Gasly having a disjointed session due to Honda power issues.
Carlos Sainz, Antonio Giovinazzi and Daniil Kvyat completed the top 10.
Prior to the start of FP3, there was confirmation of more grid penalties with Nico Hulkenberg taking a five-place drop for taking a fifth ICE of the season.
And, with Albon already condemned to the very back of the grid, Honda decided to fit yet another brand-new Spec-3 engine into his Toro Rosso for 'tactical purposes'.
On track, Bottas was the first of the big guns throw down the first attacking lap 20 minutes in to the FP3 session. A 1:05.510 on the quickest soft tyres.
The Ferraris made light work of that early with Leclerc punching in a 1:04.826 after his first hot lap, while Bottas joined Vettel in being two tenths off the Monaco driver.
As the track action ramped up, one driver was not able to get properly stuck in as Gasly reported low power on his install lap, putting him back in the garage with precious time ticking away.
Halfway into FP3, Leclerc was still the man out on top but the new benchmark was a 1:04.275. Bottas, Vettel and Verstappen were all three tenths off the pace; Hamilton a further tenth back in P5.
After a brief respite, Bottas managed to shave 0.053s off Leclerc's best with a fresh set of soft tyres, while Gasly finally made his way back out on track after a quite a lengthy delay.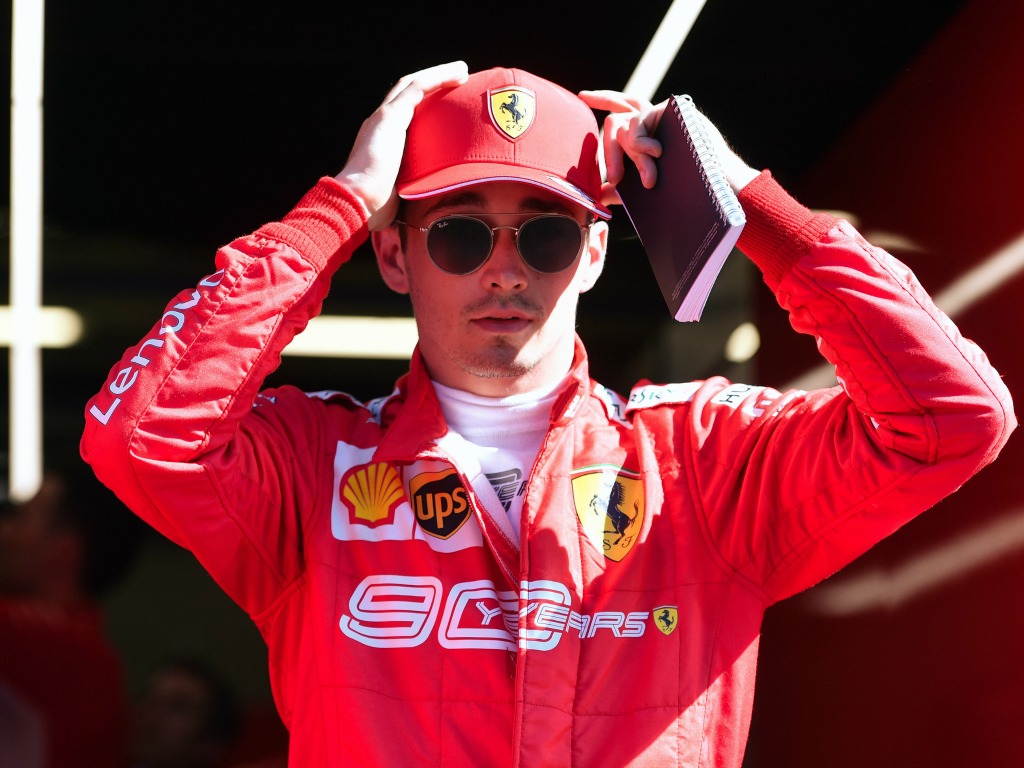 Leclerc made an immediate response to Bottas to retake the P1 spot by a tenth; Hamilton closed to within 0.010s of Leclerc setting purple times in the first and third sectors.
Leclerc upped the ante again on his next hot lap, becoming the first driver to drop into the 1:03 mark with a 1:03.987.
That time would remain unbeaten, giving us all hope of an exciting pole position battle to come on Saturday afternoon.
FP3 timesheet:
1 Charles Leclerc Ferrari 1:03.987 17
2 Lewis Hamilton Mercedes 0.143s 20
3 Valtteri Bottas Mercedes 0.234s 22
4 Sebastian Vettel Ferrari 0.263s 19
5 Max Verstappen Red Bull 0.459s 17
6 Lando Norris McLaren 0.999s 18
7 Pierre Gasly Red Bull 1.165s 14
8 Carlos Sainz McLaren 1.232s 21
9 Antonio Giovinazzi Alfa Romeo Racing 1.349s 17
10 Daniil Kvyat Toro Rosso 1.404s 24
11 Alex Albon Toro Rosso 1.494s 28
12 Nico Hulkenberg Renault 1.527s 20
13 Kimi Raikkonen Alfa Romeo Racing 1.527s 20
14 Sergio Perez Racing Point 1.536s 17
15 Romain Grosjean Haas 1.633s 19
16 Lance Stroll Racing Point 1.663s 16
17 Daniel Ricciardo Renault 1.891s 18
18 Kevin Magnussen Haas 2.030s 11
19 George Russell Williams 2.689s 22
20 Robert Kubica Williams 3.497s 22
Follow all the action from the Austrian Grand Prix with the PlanetF1 live centre