FP3: Verstappen fastest, Leclerc goes up in smoke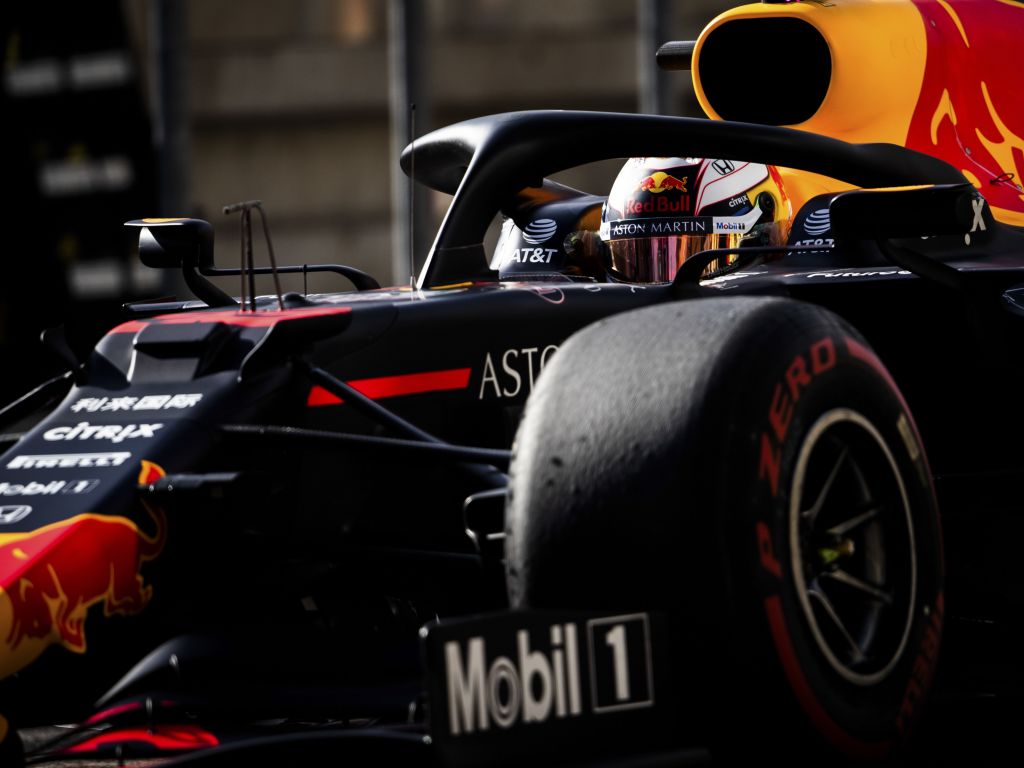 Max Verstappen set the pace in FP3 ahead of Sebastian Vettel, but for Charles Leclerc it turned into a horror session.
Verstappen put his Red Bull two tenths clear of Vettel with a 1:33.305, while Lando Norris was a shock member of the big boys in P3.
Valtteri Bottas had the edge over team-mate Lewis Hamilton as Mercedes finished P4 and 5, while Alex Albon was just a tenth behind.
It was far from the perfect session for Ferrari though after Leclerc ground to a halt in the early stages.
With smoke escaping from the SF90 the Scuderia must now work flat out to get that car ready for qualifying, while also praying that it doesn't result in any penalties.
Norris was in good spirits as he ventured out onto the track. "I'm moving up and down, side to side, like a rollercoaster," surely goes down as one of the greatest radio checks in F1 history.
But it was back to serious business when Leclerc pulled up with his SF90 smoking away 17 minutes into the session.
It was a nervous wait as Ferrari looked into the problem – the race engine and gearbox were in the back of Leclerc's car.
Leclerc's team-mate Vettel meanwhile was the first of the top six to set a competitive time, pumping in a 1:34.733 on the soft rubber.
Hamilton set the fastest final sector to slot into P2 less than a tenth down on his rival, that was until Bottas bettered them both with a 1:34.558.
Vettel found a few tenths to hit back and move ahead of the Mercedes pair after the second round of flying laps – but still Bottas had the edge over Hamilton.
Vettel continued to turn the engine up and set a 1:34.3, while Verstappen nailed his first run on the softs to take over P2. Vettel's time would be deleted for exceeding track limits, so his buffer over Verstappen was reduced to 0.017s.
The Dutchman answered with a 1:34.186 – his Red Bull team-mate Albon was 0.45s slower but ahead of Hamilton with 20 minutes remaining.
The challenge had been set by Verstappen and Bottas accepted by becoming the first driver into the 1:33s. The Finn was just within track limits.
It was hardly a surprise to learn that Ferrari still had time up their sleeves – a 1:33.5 sent Vettel into P1, Hamilton couldn't even get within half a second of that. Verstappen could, but he was still two tenths down on Vettel with his latest effort.
A mega lap or were Mercedes and Ferrari sandbagging? McLaren would have been hoping for the first one as Norris went P3 with eight minutes to go.
When Verstappen moved back into P1 though it suggested that the top teams were hiding some extra pace.
FP3 Timesheet:
1 Max Verstappen Red Bull 1:33.305 13
2 Sebastian Vettel Ferrari 0.218s 17
3 Lando Norris McLaren 0.513s 14
4 Valtteri Bottas Mercedes 0.599s 17
5 Lewis Hamilton Mercedes 0.618s 16
6 Alex Albon Red Bull 0.678s 14
7 Carlos Sainz McLaren 1.103s 15
8 Kimi Raikkonen Alfa Romeo Racing 1.208s 18
9 Pierre Gasly Toro Rosso 1.212s 14
10 Daniel Ricciardo Renault 1.469s 11
11 Nico Hulkenberg Renault 1.479s 11
12 Lance Stroll Racing Point 1.487s 14
13 Romain Grosjean Haas 1.544s 17
14 Daniil Kvyat Toro Rosso 1.824s 16
15 Kevin Magnussen Haas 2.000s 14
16 Antonio Giovinazzi Alfa Romeo Racing 2.651s 15
17 George Russell Williams 2.951s 15
18 Robert Kubica Williams 3.323s 17
19 Sergio Perez Racing Point 5.121s 22
20 Charles Leclerc Ferrari 1
Follow all the action from the United States Grand Prix with the PlanetF1 live centre