'Fragile' Aston Martin floor compounds porpoising issues
Lance Stroll says such is the fragility of the Aston Martin AMR22's floor that when their porpoising becomes too much, it "just breaks".
Porpoising is the buzz word of this year's championship, the up and down bouncing on the straights a consequence of using ground effect aerodynamics to create downforce.
But while the spotlight when it comes to porpoising has shone mainly on Mercedes, the Brackley squad is not the only team that has been hit hard by the phenomenon.
Aston Martin have too, the big difference there is that they have no option but to raise their ride-height to minimise it or risk breaking their "fragile" floor.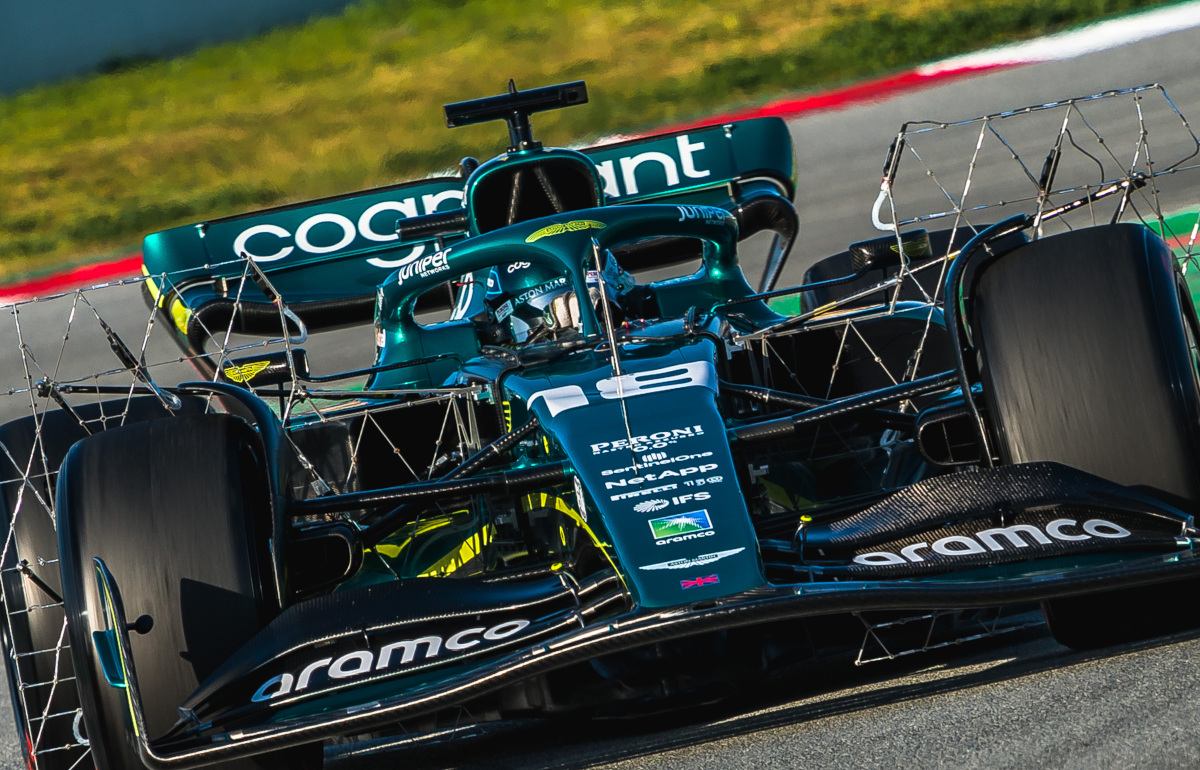 "The lower you run these cars the better they are downforce, but then there's this porpoising," Stroll said during a media call on the eve of the Emilia Romagna Grand Prix weekend that included PlaneF1.
"So it's been pretty bad for us on some occasions.
"Generally, we've been limited with the floor just breaking so we have to watch how much we porpoise for those reasons.
"It looks like the Ferraris and Mercedes can porpoise more than us. So they must have a floor that's more robust and isn't as fragile as ours, potentially.
"When it does start porpoising, it's not fun and the neck is a little sore the next the next day.
"But it's just a part of learning about these new cars and understanding how different they are. And I think it's been a surprise for everyone."
Aston Martin is the only team yet to get off the mark this season, the team best-placed finish being a P12 in all three of this year's grand prix.
Stroll hopes that resolving their porpoising problems will help them find pace, and points.
"Everyone up and down this pit lane, if they can solve porpoising they would be very happy – and we're included in that bunch," said the Canadian.
"I really do think it's early days. I'm confident that as a team we can improve and push this car further.
"But it's Formula 1 and as you develop, everyone else develops. So it is a development race to the end of the year."
Stroll has ruled out Aston Martin scoring podiums this season such is the team's deficit at the moment.
"Will we be fighting for wins this season? No," he said. "Will we be fighting for podiums this season? Probably not.
"Will hopefully we get to a position where we can fight for points and stuff? I really hope so and I believe that's possible if we do the right things."
Things can't get much worse for Aston Martin
Things have got to start picking up for Aston Martin this weekend so they can start progressing.