Franz Tost clarifies 'I don't trust them anymore' comment aimed at his engineers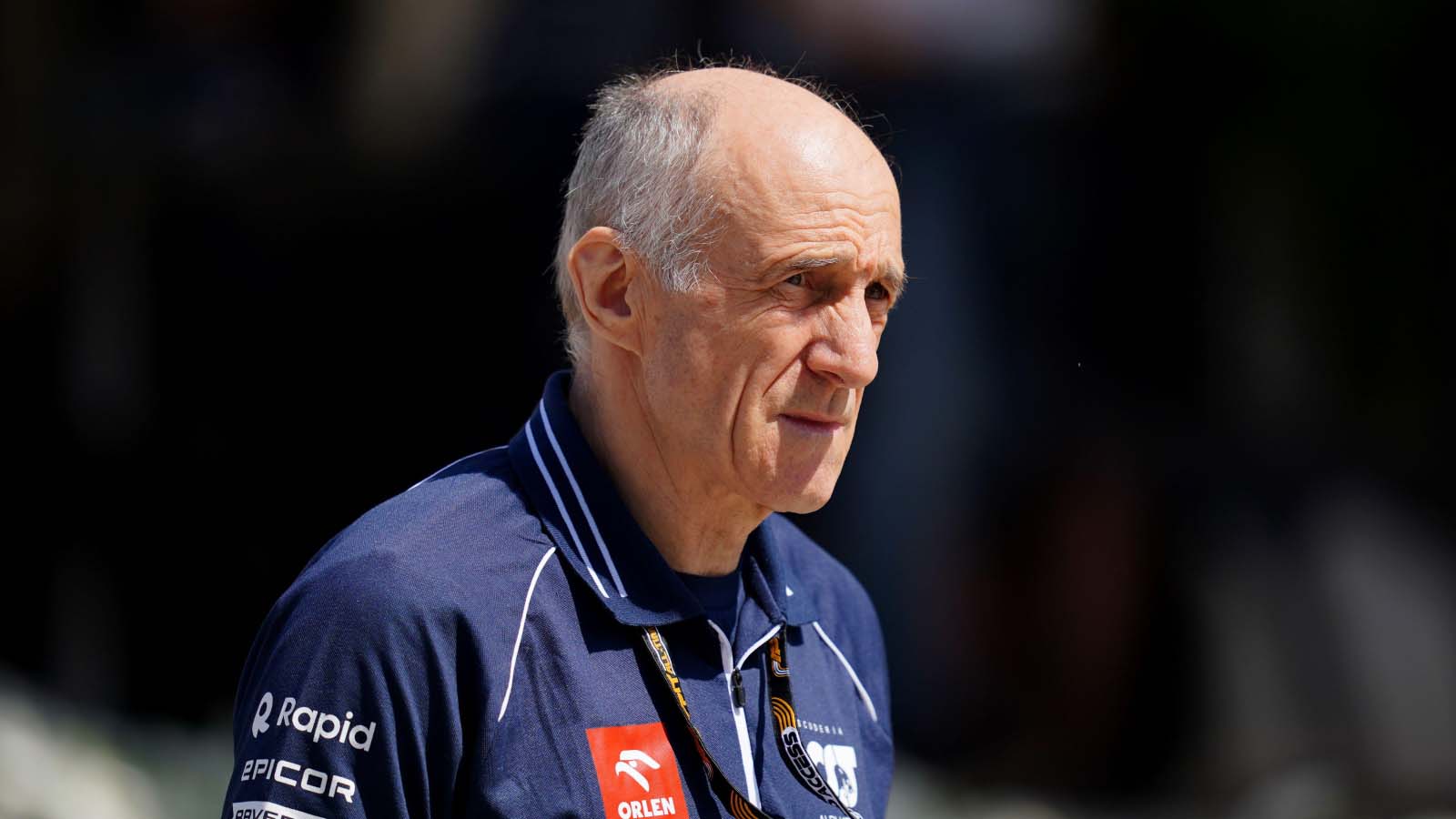 Having surprised many when he hit out his engineers, telling the world he doesn't "trust them anymore", Franz Tost has doubled down, saying what he heard about the car is not what he is seeing on the track.
Having slumped to ninth place in last year's Constructors' Championship, AlphaTauri's points tally falling from 142 points in 2021 to just 35, Tost had hoped for signs of a revival when the new season began in Bahrain.
It was not to be with the team failing to score a single point with Yuki Tsunoda P11, the last driver not to be lapped, while his new team-mate Nyck de Vries was 14th.
F1 TV Pro* viewers can watch all the live action from all 23 race weekends this season completely ad-free! Click here for the ultimate F1 viewing experience.
*Available in selected territories only. Click here to see eligible territories.
Tost was not impressed with his AlphaTauri engineers.
Speaking in Friday's FIA press conference, the long-time team boss told the media: "The engineers tell me we make some good progress but I don't trust them anymore, I just want to see the lap time because this is the only thing that counts.
"Because during the winter months they [the engineers] told me, 'the car is fantastic, [we] made big progress' then we came to Bahrain and we are nowhere."
Asked if he was showing 'tough love', he replied: "I don't care about that, I just want to see a fast car whether tough or not."
Later in the day, with his drivers 13th and 17th in Friday's practice for the Saudi Arabian Grand Prix, he was asked to clarify his comments regarding his engineers.
PlanetF1 recommends
Helmut Marko confirms AlphaTauri future despite finance and performance concerns
Formula 1 issues a new 'bike ban', only walking allowed during track walk time
FP2: Max Verstappen on top but forced to battle gearbox issues
He told the official F1 website: "Look, during the winter months I heard many times, and I saw the data on the paper and on the computer, that the car improved a lot on the performance side.
"Then when you come to the race, first to the test, and you see that the car is not performing in that way you lose trust in the figures and in the numbers.
"I hope that after the test in Bahrain, after the race in Bahrain, we collected a lot of data so the engineers now have a good data base so they can find out how to improve the performance of the car, how to make the new parts that the car performs better."
But while his finger has partially swung from pointing at the engineers to pointing at the data, Tost's comments would not have gone down well in Faenza.
"I'm not worried about this," he said, "our engineers are very motivated and there is good morale especially now it's a big challenge for them to get the most out of it."
Tost's criticism of the team comes in the wake of Helmut Marko saying Red Bull's big bosses want to see massive improvements from their junior team this season.
"It's true that AlphaTauri's ninth place in the Constructors' Championship is not what we expect. That means there has to be an improvement," he told Formel1.de.
"It is also true that the financial commitment at AlphaTauri is too high, this means that we also have to do something on the sponsor side, on the revenue side."
Asked if Tost's job depended on that, he didn't commit one way or the other.
"We have spoken to Franz Tost," said the Red Bull motorsport advisor. "A clear procedure has been agreed with him on how this will happen over the course of this season."