Tost urged Honda to stay in F1 after McLaren woes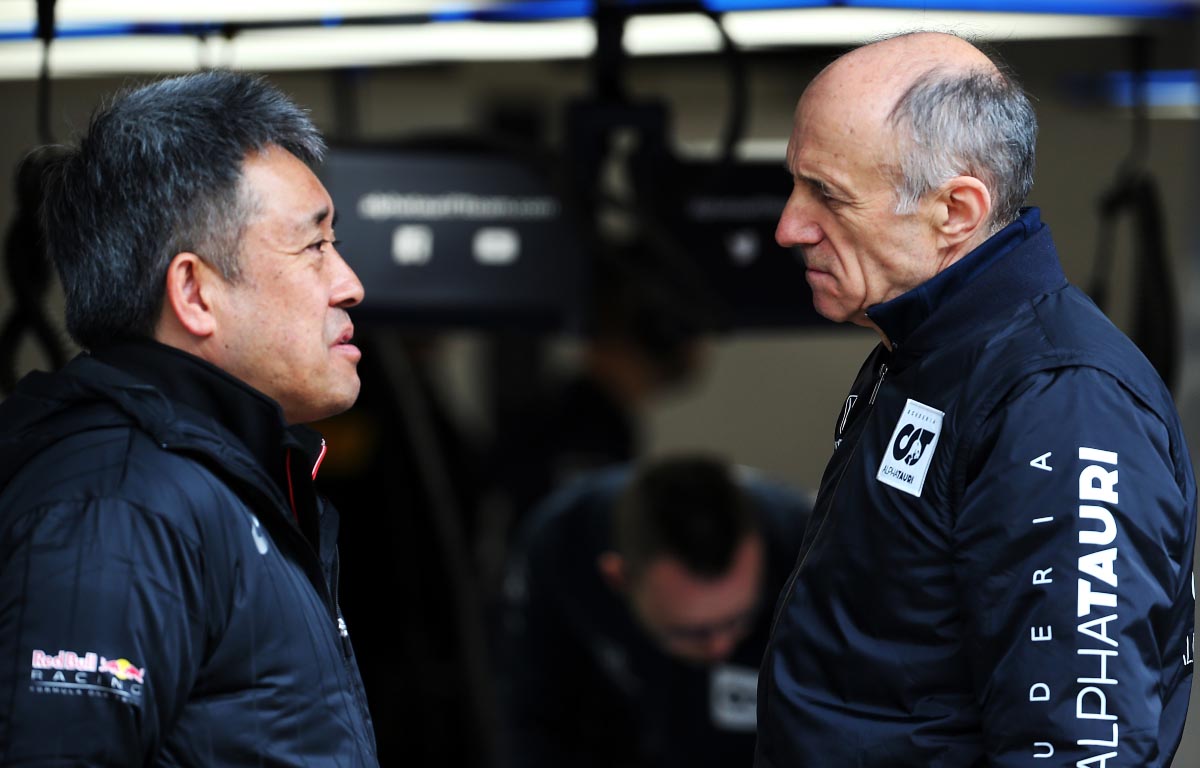 After McLaren were left "dejected and dissatisfied" with Honda after their split was prompted in 2017, AlphaTauri team boss Franz Tost helped to convince them to stay in the sport.
Fernando Alonso infamously branded one of Honda's power units a "GP2 engine" while he was with a struggling McLaren team, and their renewed partnership with the Japanese marque bore no fruit in terms of success in the mid-2010s.
Towards the end of 2017, Honda admitted they considered leaving the sport, given "there was no light" coming to them in their endeavours.
"It was the first time I couldn't really feel any hope for the future," Honda F1 managing director Masashi Yamamoto told The Race.
"Some of the board members said 'why do we continue this? Why don't we quit?'
We love you too, @Max33Verstappen 😂❤️ #ThePowerOfDreams

— Honda Racing F1 (@HondaRacingF1) December 23, 2021
"I thought that might also be for the best. We were not able to imagine we were fighting for a championship like this.
"There was no light."
A fresh deal was struck with Red Bull and specifically Toro Rosso [now AlphaTauri] initially to continue their power unit supply after the McLaren deal concluded, with Red Bull's partnership with Renault meeting a sticky end in 2018.
That was supposedly down to the influence of a key figure in the Red Bull family.
"It was actually Franz Tost who said Honda can do it," Yamamoto revealed.
"He spoke to board members and said we have to continue, to recover. Before talking to Helmut [Marko], we talked to Franz a little bit."
Yamamoto said Honda's partnership with Red Bull enabled him to have "much more communication" within the world of Formula 1, which "helps to survive" within the fast-paced realm of the sport – a markedly different relationship to what they had with their previous team.
"With McLaren, they said 'we take care of the politics and everything, so you just focus on making engines'. That was the role. So we stepped in a little bit more after starting with Red Bull," said the Honda F1 boss.
"The change for myself is that after starting with Toro Rosso, Franz said 'you should speak to F1, you should speak to the FIA'.
"Even if we had continued with the McLaren project, I don't really think we could have been successful, nor McLaren either.
"The biggest reason probably is the shape we started wasn't really right. So the project needs to be started with the right shape or communication, which we could not with McLaren.
"That's something we could have done with Red Bull Racing and Toro Rosso. That was very key.
"We started from zero. That was a restart, and we needed it."
Red Bull team principal Christian Horner said Honda were "emotional" after such a successful year with the team, as they leave Formula 1 having helped Max Verstappen to secure the Drivers' Championship.
Red Bull: Title battle could mean Ferrari 'smash us'
Christian Horner says Ferrari "smashing" them next season would show too much focus on the 2021 title fight.