Franz Tost can 'theoretically' use Daniel Ricciardo, but would rather use a youngster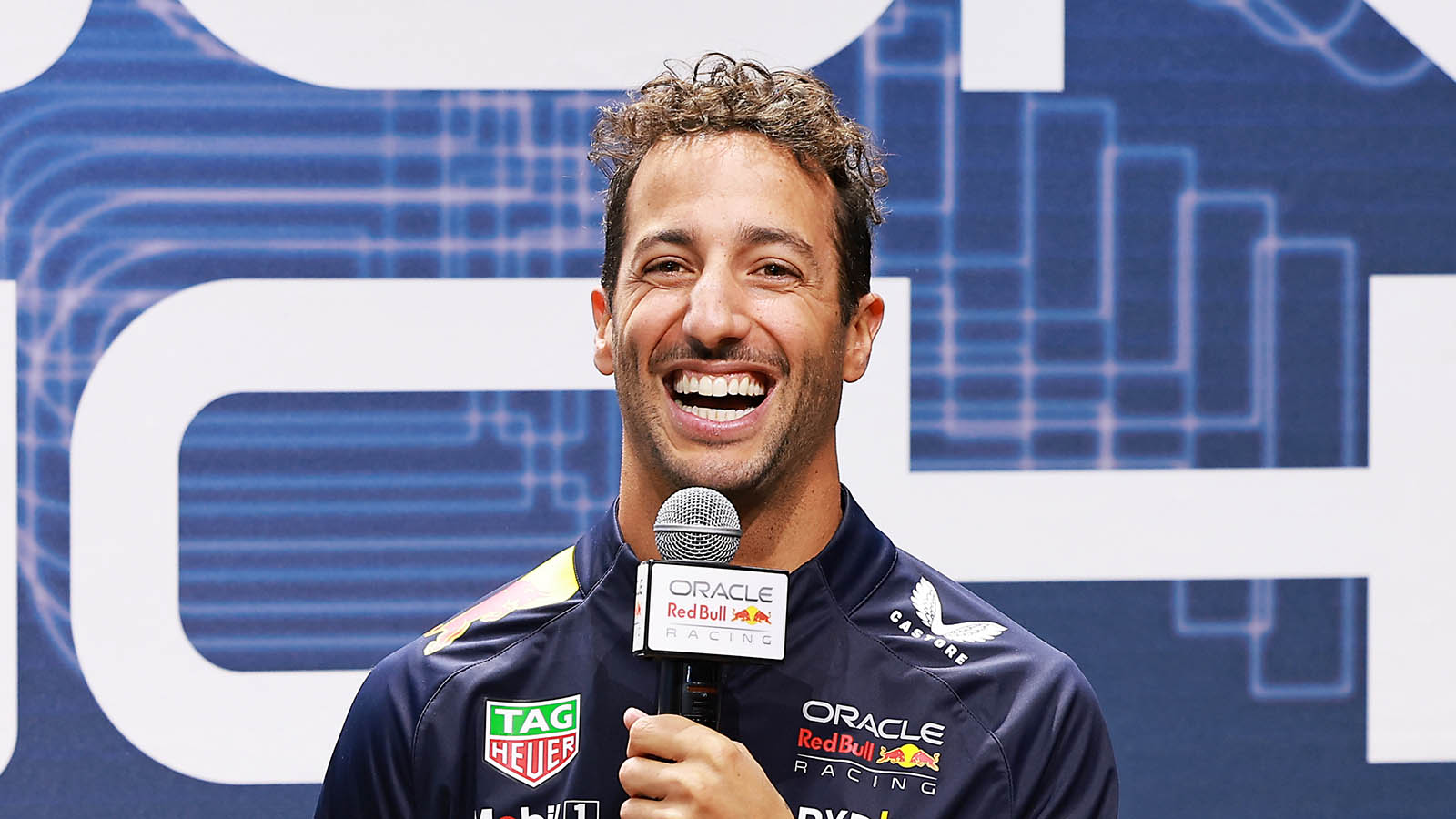 Franz Tost can use Daniel Ricciardo as a reserve driver should AlphaTauri need someone's services, but the team admits he'd rather call on one of Red Bull's juniors.
Five years after leaving Red Bull, Ricciardo is back in the fold having signed as the team's official reserve driver for this season.
But it is in a curtailed role as the Honey Badger won't be present at all the grands prix, instead focusing on simulator work as well as promotional events.
When he is at a race, he could be called up by either Red Bull or their junior team, AlphaTauri, should either be in a need of a substitute.
Tost, though, says given the choice he'd rather call up one of Red Bull's juniors such as Liam Lawson or Dennis Hauger.
"Theoretically yes," he said to media including PlanetF1.com when asked if Ricciardo could be an AlphaTauri substitute this season, "practically, I don't hope so because there are young drivers like Liam Lawson, like Hauger.
"I think we will primarily be focused on the young drivers because that's within our capacity."
He explained that AlphaTauri's goal is to be ensure young drivers are ready to step up into a Red Bull seat if required.
The team has moved away from that philosophy slightly in recent years with Pierre Gasly returning after a short spell with Red Bull and going onto spend three full seasons with AlphaTauri.
Tost says that's because in today's F1 teams cannot field two newcomers, they need at least one who can offer feedback based on experience.
PlanetF1.com recommends
Exclusive: Jacques Villeneuve questions Alpine line-up after exit of 'huge loss' Fernando Alonso
Toto Wolff and Christian Horner's furious 'change your ****ing car' argument laid bare
Is Netflix's Drive to Survive nearing the end of the road?
"We will always depend on Red Bull and the philosophy from our side has not changed," he said of his team's drivers.
"We will always about the future, educating young drivers, but Formula 1 in general has changed and is now very, very competitive.
"That means to bring in young drivers you really have to do a good programme with them, you have to prepare them in the best possible way.
"We need one more experienced driver in the car because of the technical feedback. It will be difficult to bring in two young drivers.
"But nevertheless, if Red Bull Racing needs one of our drivers in the future this is still one of the reasons why Red Bull has two teams."
This season AlphaTauri have a rookie in the mix in Nyck de Vries but at 28 years of age the former Formula E champion is by no means a traditional rookie driver.
He will partner Yuki Tsunoda with the Japanese driver going into his third season on the grid.
Additional reporting by Thomas Maher