Tost: Perez followed Yuki, it's not Yuki's fault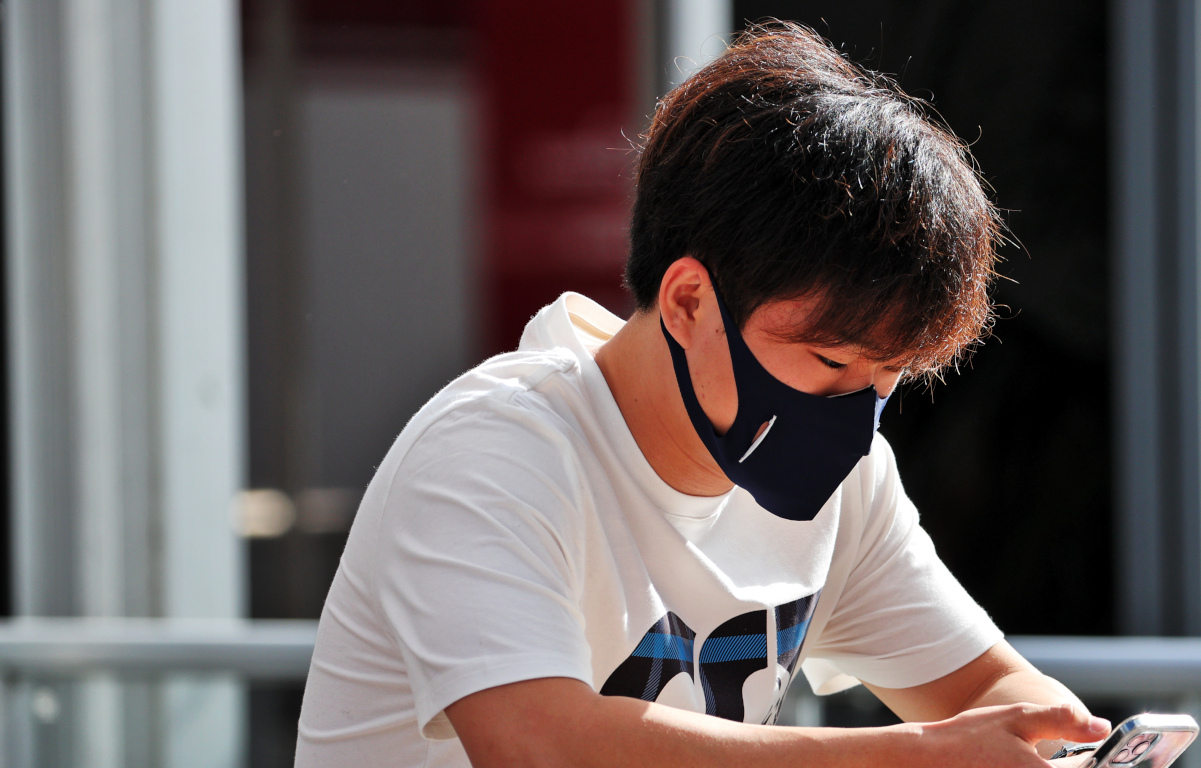 Franz Tost says Sergio Perez has only himself to blame for going off the track in qualifying, adamant it was "not Yuki's fault".
Yuki Tsunoda was widely criticised by the Red Bull team after Saturday's qualifying for the Mexican Grand Prix.
According to Max Verstappen, Perez and Christian Horner, the Japanese rookie cost the team pole position by ruining their final hot laps in Q3.
Although not looking to set a fast time of his own, Tsunoda was out on track with the intention of helping his team-mate Pierre Gasly by giving him the slipstream.
Slowly touring the track, he was told by AlphaTauri that Perez was four seconds behind him and approaching fast.
Tsunoda went off the track to clear the path for the Mexican driver only for Perez to make a mistake and follow him off the circuit.
Verstappen, two-tenths up at the time and behind Perez on the track, slowed down as a result of the offs.
Things did not go according to plan for Red Bull in qualifying 😕#MexicoGP 🇲🇽 #F1 pic.twitter.com/tGZSk2AtKU

— Formula 1 (@F1) November 7, 2021
While the Red Bull team was furious, Tost says his driver did nothing wrong.
"He didn't make a mistake, he did it deliberately," he said as per The Race.
"We said to him Perez is coming and he deliberately went to the side not to disturb them or not to be in front of them.
"I absolutely don't understand to be honest why Perez went also off the track there.
"Yuki went to the side as all the drivers do in qualifying to make place for the cars which are coming behind which are on a qualifying lap.
"He was not on a qualifying lap. It's easy as that. That's why I don't understand anything about this."
In a separate interview the AlphaTauri team boss made it clear that the only one to blame was Perez.
"We told Yuki over the radio that the Red Bulls were coming," he said, "and he didn't want to go off track and disturb them.
"Perez followed Yuki. It's not Yuki's fault here."
Perez, however, felt that Tsunoda was in a place he should never have been.
"He shouldn't be there, but it is what it is," said the Mexican driver. "I think I could have been further up ahead if I didn't have Yuki in my way, and if things went smoothly."
Tost says Tsunoda was where AlphaTauri told him to be.
"He gave a tow to Pierre [Gasly, his team-mate]," he added. "It's as easy as that.
"And we wanted to be in front of [Lando] Norris. So two things why he was out [on track]."
Verstappen will start Sunday's race from third on the grid with Perez P4. Gasly is fifth with Tsunoda, who has an engine penalty, down in 17th place.