Franz Tost predicts George Russell will be the Mercedes driver involved in the 2023 title fight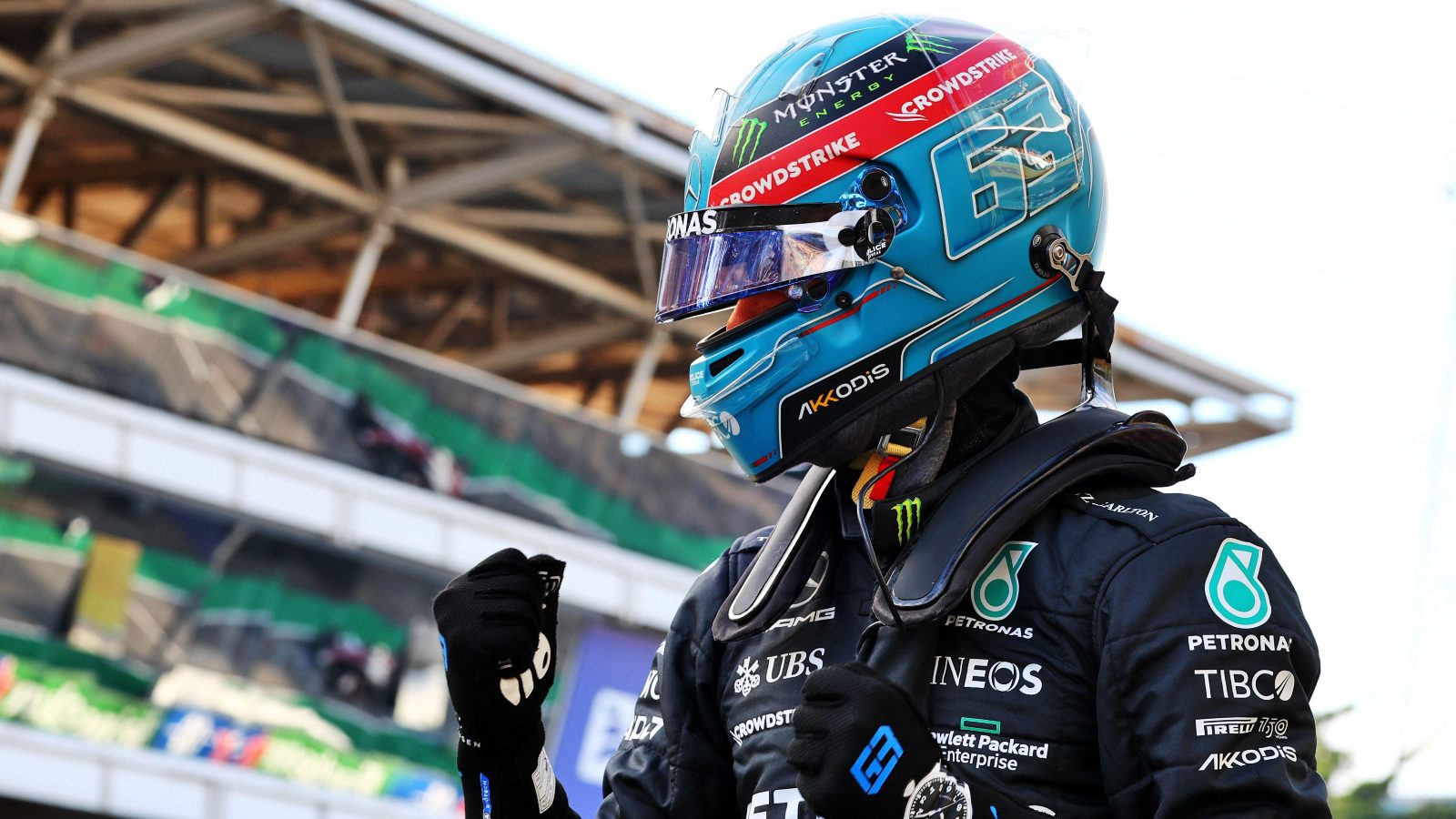 Franz Tost expects a much closer fight for the 2023 World title, the AlphaTauri team boss putting forward Max Verstappen, Charles Leclerc and George Russell as the three protagonists.
Next season Verstappen will be vying for his third successive Drivers' Championship, the Red Bull driver having followed up last year's down-to-the-wire victory with a dominant display this season that included a record-breaking 15 grand prix wins.
Verstappen's road to the 2022 title was made easier by Ferrari and Mercedes, the Scuderia's challenge fading under a barrage of strategy blunders and poor reliability while Mercedes' never got going with their porpoising W13.
Next year, however, pundits are predicting a much closer battle given Mercedes' late-season inroads, Ferrari's soon-to-be-announced new management, and of course Red Bull's budget cap penalty.
Tost agrees, but rather surprisingly he's put Russell down as the Mercedes driver who will challenge Verstappen, not his old foe Hamilton.
"Such superiority as shown by Max Verstappen and Red Bull Racing this year is rather rare," he told Speedweek.com.
"I expect a three-way battle between Max, Charles Leclerc and George Russell, who is already stronger than Lewis Hamilton.
"The FIA penalty will have a negative impact on Red Bull Racing, no question, even if the team has some of the best engineers. But I trust Red Bull Racing to be able to fight for the World title again."
AlphaTauri's 2022 development slowed by budget cap confusion
As for his own team, AlphaTauri, they had a difficult season with the all-new technical regulations.
The team scored just 35 points compared to last year's 142 with 2022 the first season since Pierre Gasly's debut campaign that he failed to secure a podium with AlphaTauri.
Tost believes there were two reasons for this, one being that AlphaTauri didn't design a good enough car and two that their development was curtailed when they thought they had exceeded the budget cap.
Turned out they hadn't, but by then it was too late.
"The car wasn't good enough," Tost admitted.
"We had problems with further development, which also had to do with the budget cap, because we thought we were over it before the FIA gave the all-clear.
"But the development was already slowed down, so the performance remained below expectations."
With AlphaTauri cleared by the FIA, Tost says he expects all 10 teams will have adhered to the cap this season.
"I don't expect any overdrafts," he said.
'Sebastian Vettel could return in some capacity'
The 66-year-old also weighed in on the future of one of his former drivers, Sebastian Vettel.
The German retired from Formula 1 at the end of the 2022 season, citing the desire to spend more time with family.
Vettel has, however, said never say never to a Formula 1 return with Tost agreeing with his Red Bull colleagues that the four-time World Champion could return in a management role.
"I could imagine his return to Formula 1 in some capacity," he said. "He was associated with Formula 1 for so long. Maybe sooner or later he'll get bored in his private life."
Read more: Paddy Lowe 'quite happy' Max Verstappen took 2021 title in 'sport of jeopardy'