Tost rates AlphaTauri's season 5/10 so far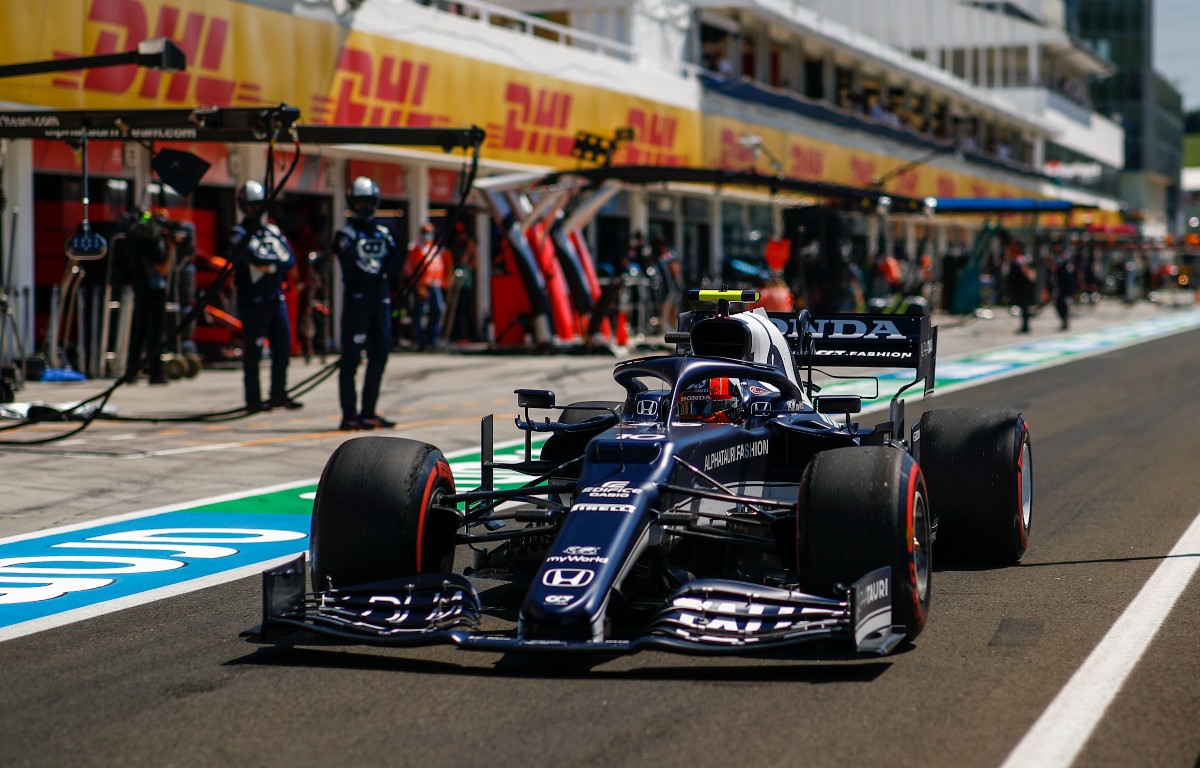 Franz Tost is pleased with the "competitive" start his AlphaTauri team has made to 2021, but more is needed after the summer break.
Behind clear leaders Mercedes and Red Bull, the rest of the Constructors' Championship has been split into three groups, with AlphaTauri finding themselves in the middle one.
Alongside Aston Martin and Alpine, the Italian outfit are battling to finish the 2021 season P5 in the standings.
Currently AlphaTauri reside one place below that target, nine points behind Alpine in P5, so after a fairly strong start to the season, Tost sees a window of "50%" for his team to work in and find further improvement on the five out of ten which he currently gives them.
"It's in the middle. I would say a five. A five means, out of 10, there is still another 50% to improve," he said when asked to give AlphaTauri a rating for the first-half of 2021.
"We had some really good races, some highlights. When I look generally to the start of the season, we were very competitive, like we are now as well.
"The last three races [before Budapest] I'm not so satisfied, because we scored only four points. And this of course was not enough.
"It's a hard fight. We have very strong teams near to us, with Aston Martin and Alpine, and we have to get it together to finish in fifth position."
putting in a super consistent effort first half 👏

the only team to score points in every race so far this season! 👊 pic.twitter.com/EqrPlCiw6b

— Scuderia AlphaTauri (@AlphaTauriF1) August 3, 2021
Check out all the latest AlphaTauri merchandise via the official Formula 1 store
In a series like Formula 1 with so many twists and turns from round to round, AlphaTauri found themselves on the right side of the drama at the Hungarian Grand Prix.
A chaotic race, started by a pair of multi-car crashes at the start in damp conditions, opened the door for a double-points finish as Pierre Gasly crossed the line P5 ahead of Yuki Tsunoda in P6.
However, the magnitude of those 18 points was set to be cancelled out by a P2 for Aston Martin's Sebastian Vettel, a result also worth 18 points.
But when the FIA were unable to complete the standard post-race fuel tests on the AMR21, Vettel was disqualified from the Hungarian Grand Prix results, with Aston Martin's right to review later dismissed.
A huge boost for AlphaTauri in this P5 battle, as perhaps is the departure of Alpine's Remi Taffin.
A 20-year Renault stalwart, Taffin worked his way up to the Engine Technical Director role in a career which saw him help power Fernando Alonso to back-to-back World titles in 2005 and 2006.
It remains to be seen how this mutual decision to part ways will affect the Alpine team for the remainder of this season.