Franz Tost reveals why Red Bull released Pierre Gasly from his contract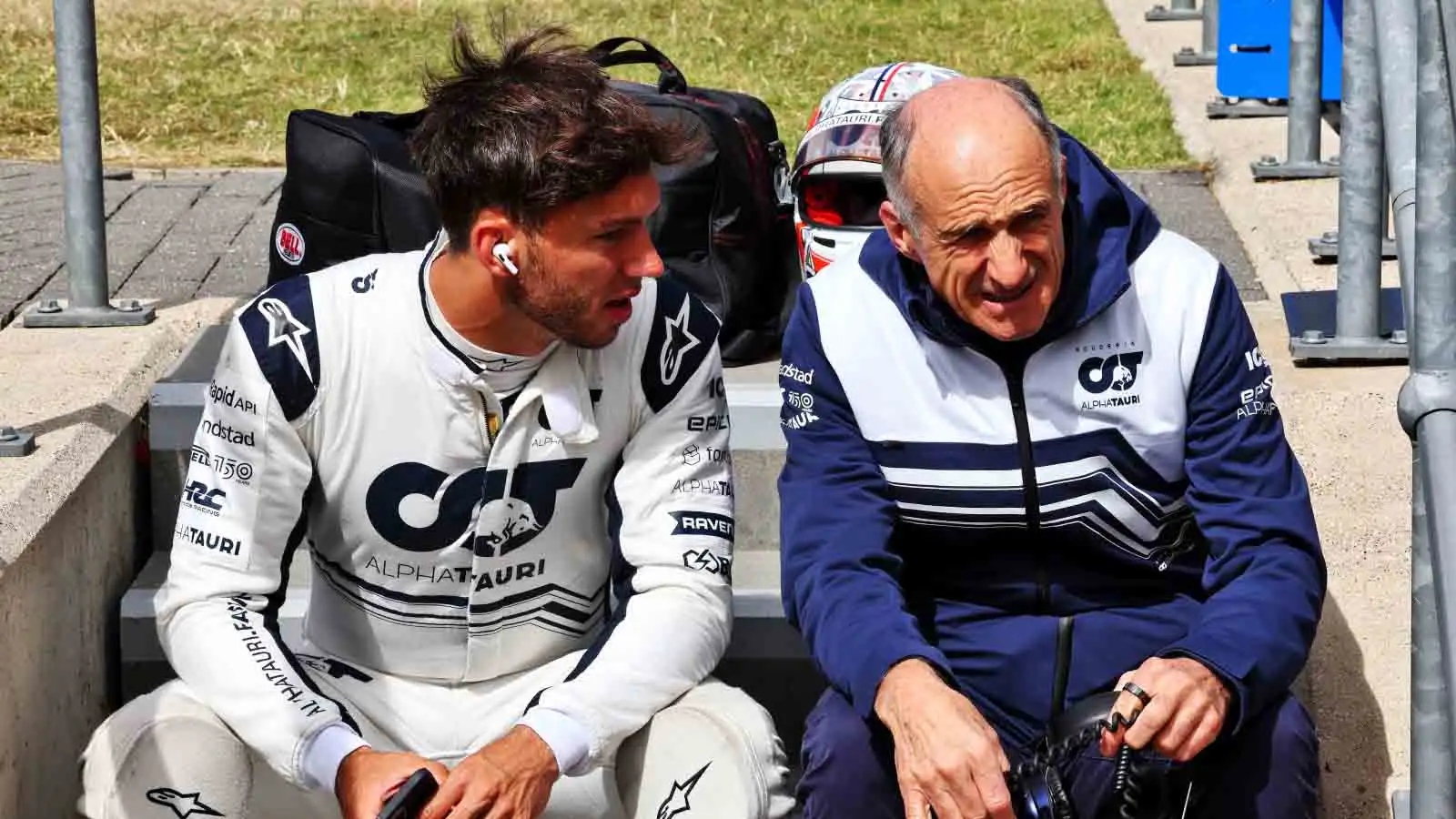 Franz Tost has revealed why Red Bull and AlphaTauri decided to let Pierre Gasly go to Alpine a year before his contract ended.
After months of speculation that seemed like they were only ever going to end one way, Gasly left the Red Bull family to move to Alpine and take the former seat of Fernando Alonso.
It was the final move in a long line of driver swaps that saw Alonso go to Aston Martin, Oscar Piastri to McLaren, Nyck de Vries to AlphaTauri and Gasly to Alpine.
But while Gasly always looked like the leading candidate for the Alpine seat once Piastri had jumped ship, there was no certainty he would be allowed to go having only agreed a contract extension with Red Bull and AlphaTauri earlier in the year.
Red Bull seemed open to the idea, initially trying to recruit Coltin Herta only to be denied by the FIA, before settling on De Vries and long-time AlphaTauri boss Tost has revealed that the team were open to the move as they were resigned to losing Gasly at the end of his contract in 2023 anyway.
"This was the reason why Red Bull decided to release him from the contract," Tost told The Race.
"Red Bull decided not to take him. And Pierre wanted to go to another team. Because of all these changes with [Sebastian] Vettel stopping, [Fernando] Alonso going to Aston Martin, the seat at Alpine was free.
PlanetF1 recommends
Forget Red Bull v Mercedes v Ferrari, another battle looks set to dominate in F1 2023
F1 stats: 11 times drivers single-handedly would've won the Constructors' title
Lewis Hamilton v Max Verstappen: Key stats compared after first eight seasons in F1
"Red Bull did something very fair to let him go to Alpine. This was clear for me, because otherwise the risk would have been far too great that he doesn't have a seat for 2024. Then all the cockpits are full.
"It's not an easy one [to accept Gasly's exit]. But in the end I think it's a fair decision."
While the move seems best for all parties with Gasly joining a works team, Alpine gaining a race winner and AlphaTauri not having a driver who does not want to be there, it will still come as a big loss to Red Bull's sister outfit with the team now trusting the inexperienced combination of De Vries and Yuki Tsunoda.
Tost admitted Gasly was always a driver he admired but that it just did not make sense to keep him at AlphaTauri.
"We lose a very experienced driver who brought a lot of success to the team, who helped to build up the team," the 67-year-old said. "It will be a loss. There's no doubt about this.
"We have a good relationship and of course, I was disappointed because I thought he will be with us to the end of 2023.
"But all the circumstances came together, and then I realised it doesn't make sense [to keep him].
"Otherwise, the risk is too high that he hasn't got a good chance in F1 anymore."