Tost denies Tsunoda was ever 'out of control'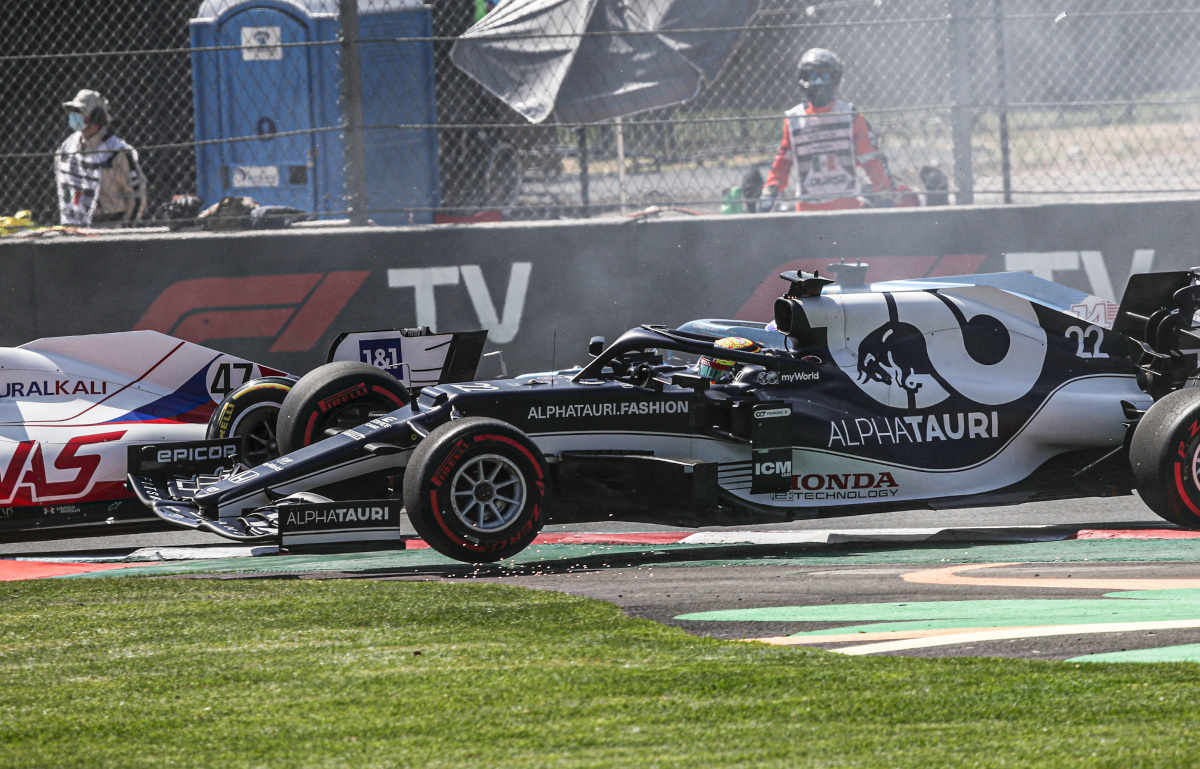 Franz Tost has denied Yuki Tsunoda was ever "out of control" during his F1 debut season – a description used by the driver himself.
Tsunoda was highly touted to make a big impression in his rookie campaign after being fast-tracked to an AlphaTauri race seat with a series of promotions through the junior categories.
But after a promising start on his Bahrain bow, when he passed a trio of former World Champions to finish in the points, Tsunoda gained a reputation for being erratic due to a catalogue of crashes in practice and qualifying.
However, the 21-year-old from Japan ended 2021 on a high note with his best finish of fourth place in Abu Dhabi and is back for a second year alongside Pierre Gasly.
Told during an interview with Formula 1 that Tsunoda had referred to himself being "out of control" at times last season, Tost, the AlphaTauri team principal, insisted it had merely been a "normal" learning curve for a first-season driver – and that he had faced a difficult challenge up against Gasly, who was producing his best ever F1 form.
"I haven't seen him out of control," said Tost. "What happened with Yuki is normal in the first year with a rookie.
"He had some fantastic results. I remember here in Bahrain he was in ninth position, at Imola he crashed in qualifying, but later he had some very good results.
"It was ups and downs. It's normal with a young driver in Formula 1. Maybe Yuki was a little bit unlucky with Pierre, because Pierre showed such a good performance that his (Tsunoda's) performance sometimes didn't come in the correct light.
"At the end of the season, you should all remember he was fourth in Abu Dhabi, which was a fantastic result for him. And I think we will see a quite competitive Yuki this year."
However, Tost wants Tsunoda to cut down on the accidents, not only to keep himself on the right career path but also for the financial benefit of the team.
"It's his second season, this year will not be everything smooth, there will also be some ups and downs but that's normal, it's part of the learning process," added the Austrian.
"I just hope the crash period is very, very small because it's not only to destroy the car and lose points. Now, it's counting also with the cost cap and this year we are totally on the limit.
"Therefore, I hope our drivers will not be involved in such incidents and then the rest we will see."
Tsunoda was '20% surprised' to keep AlphaTauri seat
Yuki Tsunoda admits he was surprised to keep his race seat and knows he needs to work hard.