Tost discusses future of AlphaTauri's 'problem child'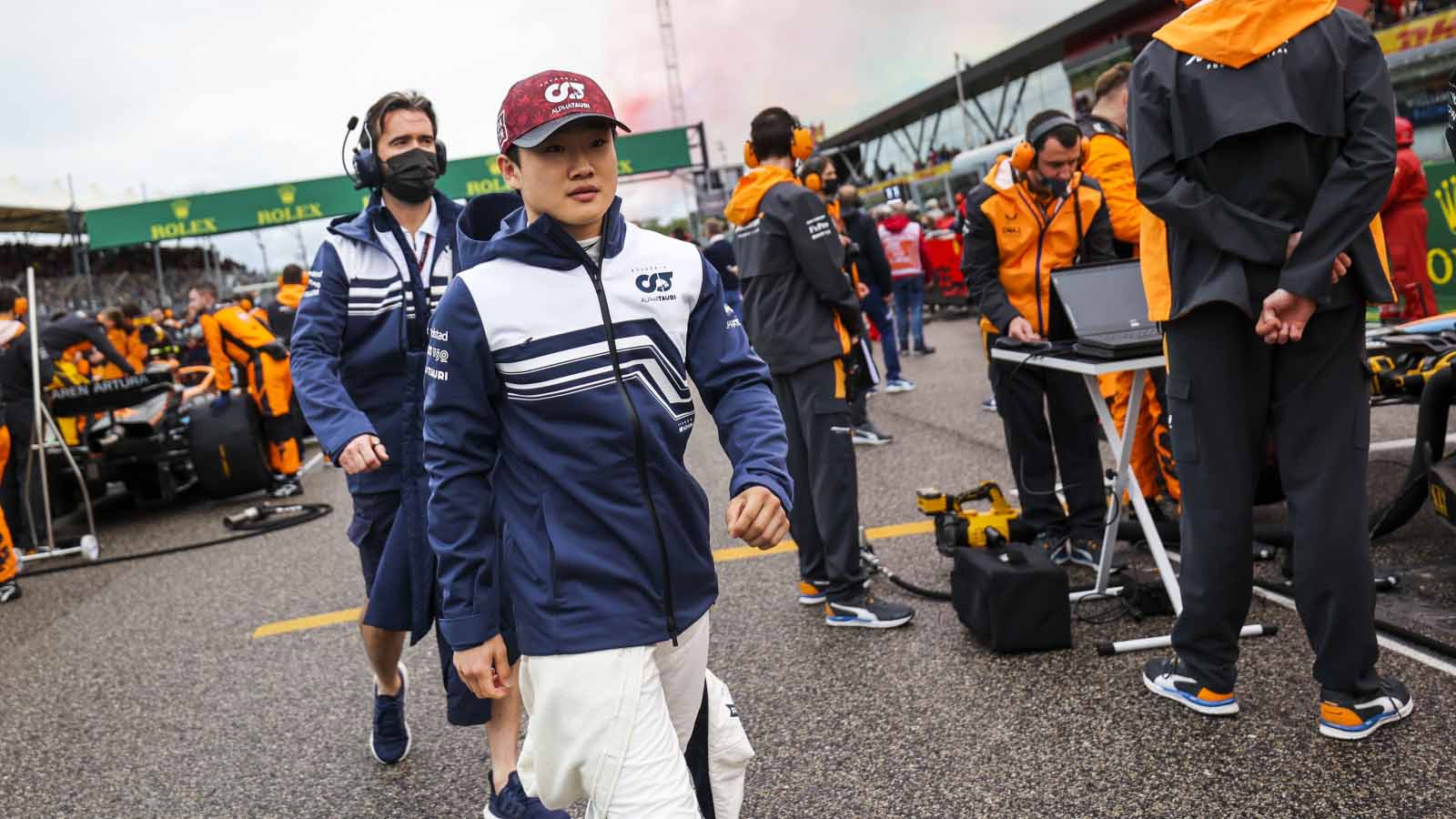 Franz Tost says he prefers Yuki Tsunoda to be a "problem child" than a "holy child" – but is giving no assurances about the driver's AlphaTauri future.
Since coming into Formula 1 at the start of 2021, Tsunoda has struggled to live up to the reputation he earned in junior categories as being a prodigious talent with the potential toar.
Last season, he made too many rookie errors that resulted in crashes and while he had appeared to be maturing nicely this term, colliding with his team-mate Pierre Gasly in the British Grand Prix – for which he subsequently apologised – undid some of the good work.
Although Gasly has been confirmed in the AlphaTauri team for 2023, there remains a question mark over what Red Bull will decide regarding Tsunoda – especially with Helmut Marko having described him as a "problem child" due to his frequent angry outbursts over team radio, prompting consultation with a psychologist.
Tost, the AlphaTauri team principal, says it is entirely down to the Japanese racer to determine how the next phase of his career turns out – but that he would rather take Tsunoda warts and all than someone who is too passive.
"I like problem childs because these are the real good child who can make something out of it. I don't like the holy childs," said Tost at a press conference, asked about the fall-out from the Silverstone clash with Gasly.
"Yuki made a mistake, he knew it and he will work on this. He is still in his development process. He is fast and he will do his way. It takes a little bit of time.
"Yuki got a little bit too impatient, tried to out-brake Pierre, lost the rear and crashed into him. And immediately after the race I called Yuki into my office and told him this is absolutely no-go and he has to be more disciplined and patient.
"It was not the first collision between team-mates and will not be the last – hopefully with us – but nevertheless, this in any way must be avoided."
Regarding Tsunoda's future, Tost said it is down to the 22-year-old to ensure he shows the best version of himself in the remaining 11 races of this campaign.
"If he continues like he did during the season, apart from crashing, I think he has a good chance to stay with us," said the Austrian. "It depends on him. If he shows a good performance he will stay, if he doesn't show a good performance, he is out. Totally easy.
"You can see the gradient of his learning curve is really going up. He is doing a good job but he has to get himself under control in certain situations, be more disciplined and then we will see in the second half of the season."