Franz Tost: How much Yuki Tsunoda can still improve will depend solely on him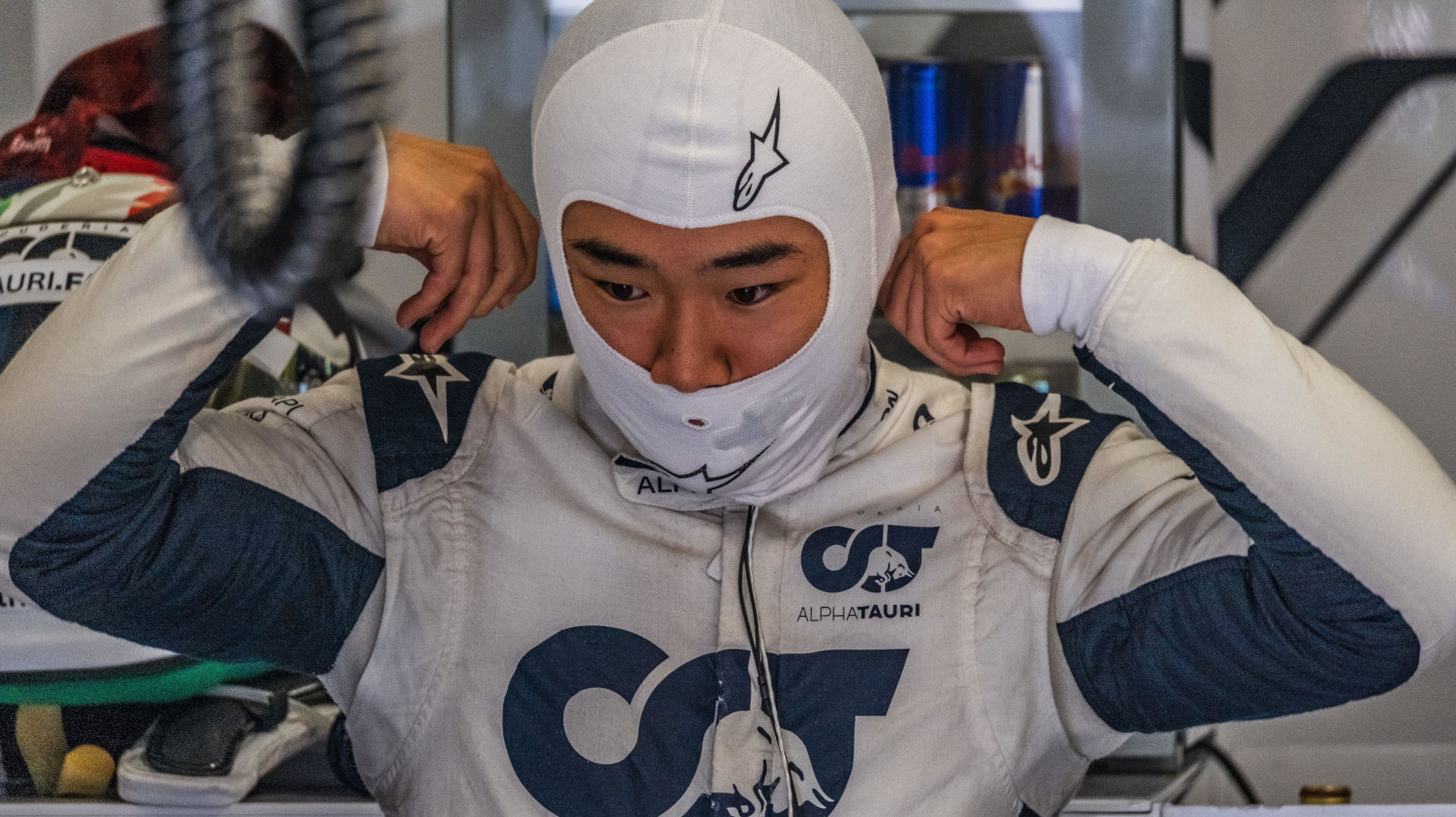 Franz Tost reckons Yuki Tsunoda "developed reasonably well" this past season but what comes next for the Japanese driver is "solely on him".
2022, Formula 1's first season running ground effect aerodynamic cars, did not produce the results AlphaTauri expected with the team scoring just 35 points.
That was a steep decline after last year's 142 points, which also included a podium for Pierre Gasly at the Azerbaijan Grand Prix. The previous season, 2020, he'd even won a race, P1 at the Italian Grand Prix.
Tost has acknowledged that the "car wasn't good enough".
That meant both Gasly and Tsunoda struggled to score points, the latter managing just four top-ten results.
But it is next season that will be the big test for the 22-year-old. Tost has often said in the past that a Formula 1 youngster needs three years to produce his best. Next year is that year for Tsunoda.
"Yuki Tsunoda has developed reasonably well, was able to improve and was faster than Pierre Gasly in the last qualifying sessions," he told Speedweek.
"How much he can still improve will depend solely on him. I am already expecting a strong 2023 from him."
Franz Tost expecting 'a lot from Nyck de Vries'
Next season Tsunoda will have a new team-mate in Nyck de Vries.
The 27-year-old will contest his first full season in Formula 1 after catching the attention of Red Bull motorsport advisor Helmut Marko when he scored points on his debut at the Italian Grand Prix, De Vries filling in for Alex Albon.
He not only out-qualified the more experienced Nicholas Latifi, but the 2020–21 Formula E champion also scored two points with a ninth-placed finish.
He was snapped up by Red Bull to replace Gasly at AlphaTauri.
"Provided that our car works, I expect a lot from Nyck de Vries," Tost said. "He did a very good test in Abu Dhabi and his feedback was very good.
"We will prepare him well. We still have two tyre tests and one private test before the official Formula 1 tests come. That means he will have covered 3,000 to 4,000 kilometres by the start of the season.
"He should be well prepared for the season."
As for Gasly, his former team boss believes he has a good future ahead of him with Alpine.
"At the beginning of September it became apparent that Gasly would switch to Alpine," he said. "He is now very experienced, but in Esteban Ocon he has a strong partner who knows the Alpine team and the car very well. You'll see how quickly he integrates there."
Red Bull juniors not yet ready for Formula 1
Red Bull's decision to go with De Vries instead of one their own juniors raised a few eyebrows.
The Milton Keynes squad has a proud heritage with its junior drivers, the list including Sebastian Vettel, Daniel Ricciardo and Max Verstappen.
But of late their seats have gone to drivers outside the family, most notably Sergio Perez got the Red Bull seat in 2020 and now De Vries an AlphaTauri drive.
Tost explained: "The Red Bull Juniors in Formula 2 performed well, but are all still too inexperienced.
"I am expecting a strong next season from Ayumu Iwasa as well as from Isack Hadjar, who comes from Formula 3. I am curious how he will do in Formula 2. Liam Lawson will drive Super Formula in Japan.
"It will definitely be interesting, but it will take them another year or two to reach Formula 1 level."
Read more – Ranked: The top 10 most successful Adrian Newey Formula 1 car designs