Fred Vasseur speaks out on Ferrari rumours and becoming a target after just one race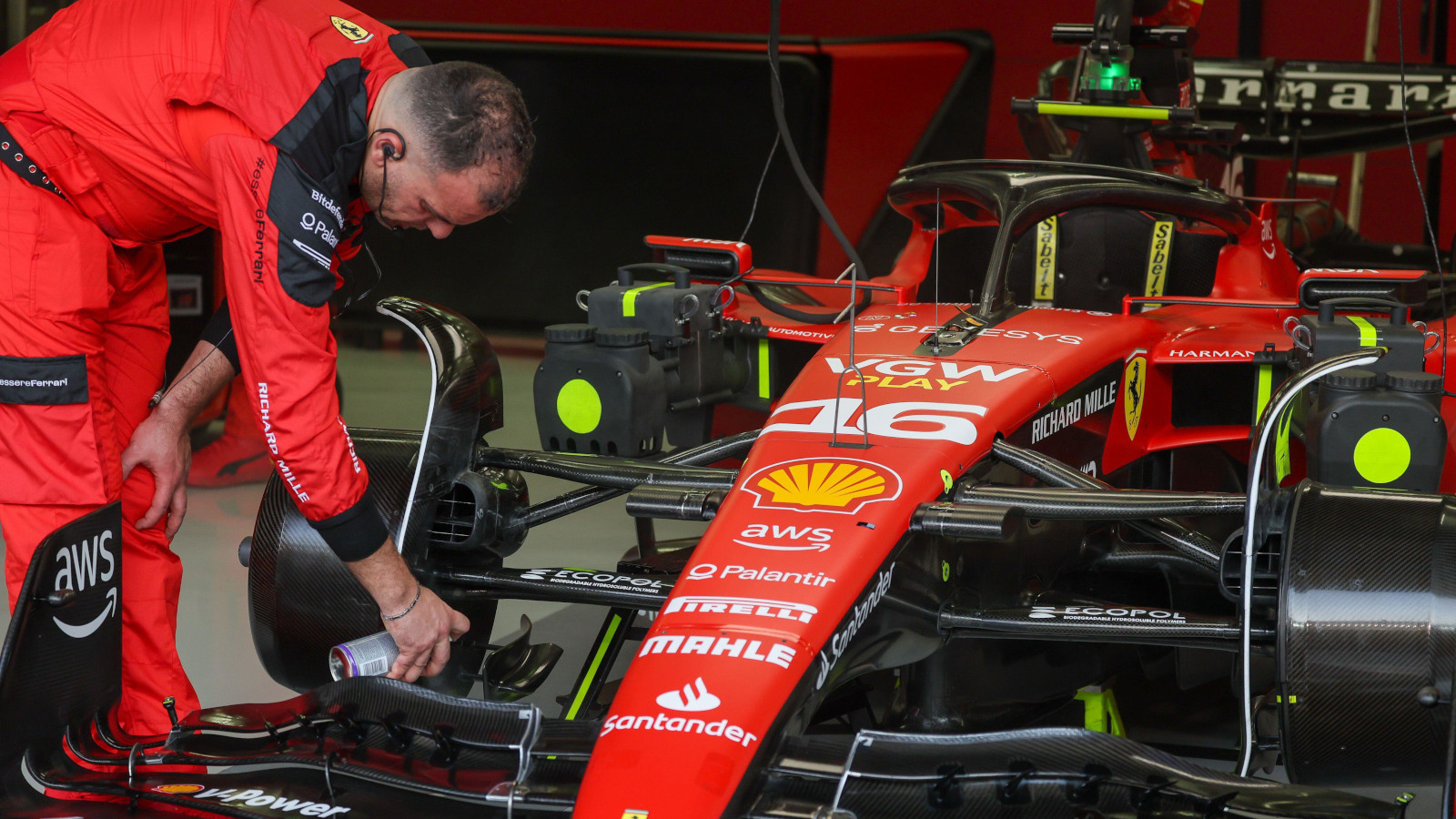 Fred Vasseur is baffled by the criticism levelled at Ferrari after just one grand prix, saying they know what went wrong in Bahrain but it is "nothing that can't be improved."
As Red Bull raced to a 1-2 finish at the Bahrain Grand Prix, Max Verstappen leading home his team-mate Sergio Perez, Ferrari suffered their first retirement of the season.
Charles Leclerc had been running P3 when his SF-23 shut down on him, the Monégasque driver pulling off the track with a cry of "no, no, no!"
Speaking afterwards he admitted third was the best he could have hoped for as he was significantly slower than the Red Bulls.
"Red Bull seems to have found something really big during the race pace," he said. "We are a second every lap off the pace, which is huge."
As for Ferrari's reliability, that was summed up as "not good" with the driver already facing a potential grid penalty as Ferrari used his two penalty-free Energy Store and Control Electronics.
It had former F1 driver Ralf Schumacher saying he doesn't believe they can fight for this year's titles while former McLaren man Jo Ramirez believes "there is always something wrong" with Ferrari.
New team boss Vasseur is perplexed by the criticism after just one race.
"I'm having a hard time understanding how it is possible for the team to become a target to hit after just one race," the Frenchman told AutoHebdo.
"We know what went wrong in Bahrain, but there's nothing that can't be improved. "The correlation between the track and the simulator is good, we are aligned."
"I'd be tempted to smile if these statements had no impact on the team," he added. "Personally I have no problems, I know what I want to achieve and I will do it.
"I hear from John Elkann and Benedetto Vigna every day, I know what they expect from me."
PlanetF1.com recommends
All eyes on Ferrari as Jeddah provides platform to reel in Red Bull
10 big F1 records that could be broken in 2023
Villeneuve Pironi: An unrelenting tragedy through the eyes of their families
While the critics were having their say, news broke that David Sanchez, the head of vehicle concept at Ferrari, had resigned and left his post with immediate affect.
Vasseur touched on Sanchez's exit, saying it was "inevitable".
"There are people who were very close to Mattia [Binotto] and who prefer to leave," he continued, "it's something that doesn't worry me, and there are others who may have feared for their future for a moment."
Mattia Binotto left Ferrari at the end of December, the former team boss having tendered his resignation in the wake of Ferrari's P2 last season, which was deemed a disappointment given they had been leading the championships before their title challenges fell part.
There were also rumours that assistant team principal and race director Laurent Mekies is considering a future elsewhere, with Formu1a.uno claiming he is not happy with the leadership style of Benedetto Vigna, Ferrari's CEO.
But Vasseur has made it clear that Mekies will actually play a big part in Ferrari's future.
"To have people who are unhappy it's two different things," he said. "I think that it's quite normal to be unhappy when you don't get the results that you are expecting, and I'm unhappy.
"But the most important is to work as a group, to work as a team and to try to get the best out of this and to do improvement.
"But leaving the company: it's another story. If you want to speak about Laurent, I don't know what's happened in the past with Laurent, but I've known Laurent for 25 years, something like this, when he was at school.
"I trust him, we have a very good collaboration together and he will be one of the pillars of the future of the company."
As long as there are no flags up in Maranello, there will be criticism
Every time a Ferrari driver wins a grand prix a flag goes up outside the team's Maranello headquarters.
It's a traditional but one the Scuderia weren't able to honour in 2020 nor 2021 as they failed to win a single race. But the flags were back last season, flying high at the entrance.
With two in three races the Tifosi dreamt of a Ferrari title challenge only to watch it implode, the 'spaghetti culture' of yesteryear – as Niki Lauda dubbed it – front and centre as one mistake was followed by another, and another.
Ferrari promised during the off-season to fix their engine reliability issues, they'd been working on it since mid-2020. And they insisted the new car would address last year's weaknesses, of which eating tyres was a big one.
And yet in the very first race of the season they recorded an engine failure and tyre wear meant Carlos Sainz didn't have the pace to fight for third.
So it's no wonder Ferrari's Bahrain performance had pundits criticising the Scuderia and the Tifosi decrying another season potentially without a World title.
Vasseur can expect more of the same, only louder, if Ferrari don't take the fight to Red Bull in Saudi Arabia.