Fred Vasseur responds to rumours Simone Resta is to return to Ferrari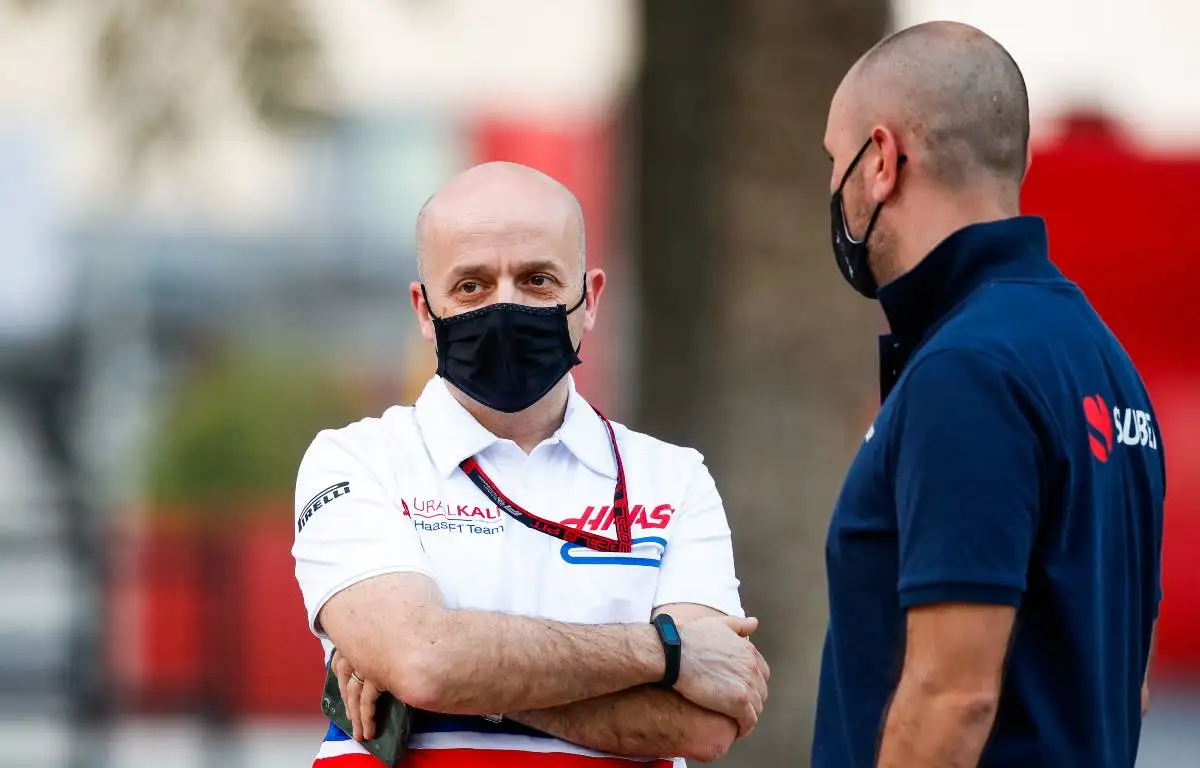 Simone Resta won't be back in red any time soon, Ferrari team boss Fred Vasseur quashing rumours the Haas technical director could be on his way back to Maranello.
Following the season-opening Bahrain Grand Prix, a race in which Ferrari insisted their lack of pace was down to set-up and not a fundamental flaw with the new SF-23, the Scuderia said goodbye to their head of vehicle concept David Sanchez.
The Frenchman handed in his resignation, leaving with immediate effect and put on gardening leave ahead of a rumoured move to McLaren.
Immediately Formula 1's rumour mill suggested possible replacements with Resta, a former designer at Ferrari who left the team for Haas at the beginning of 2021, linked to the role.
Vasseur has been quick to quash this rumour.
"Simone is the technical director of one of our customer teams," he said as per Autosport. "He's doing a good job with Guenther and the plan is not to do something on this side."
According to Motorsport Italy, Sanchez's role will go to head of aerodynamics Diego Tondi. That has yet to be confirmed by Ferrari.
PlanetF1.com recommends
More pain for Charles Leclerc as 10-place grid penalty for Saudi GP confirmed
Charles Leclerc's message to Ferrari: 'We won't win a title if I'm making decisions on my own'
10 big F1 records that could be broken in 2023
Sanchez isn't the only person said to be leaving Ferrari with the likes of Laurent Mekies also rumoured to be considering his future.
That too has been denied by Vasseur who said the assistant team principal and race director will be "one of the pillars of the future of the company."
But while Mekies won't be going anywhere any time soon, Vasseur concedes losing personnel is part of the game.
"Honestly it's the life of the team that we are recruiting a lot each year and we have a turnover each year," he said.
"If you want to speak about key people [leaving], I don't think so.
"But for sure we will have people leaving the team and some people joining the team. It's like this in every single team in F1.
"We are a solid group and we are building up a team for the future also, and the link is good. So no, I don't think that key people will leave the team."
As for why Sanchez handed in his resignation after just one race, Vasseur refused to give details about his exit from the team.
"I don't want to discuss about the terms of the contract and conditions of the contract because it's something between the employees and the company," he said. "I don't want to disclose any details.
"I just want to wish to David good luck for the future, that he did a good contribution to the team, but it is like it is. I don't want to disclose any details on this."