Fred Vasseur explains Ferrari's strategic team changes for 2023 season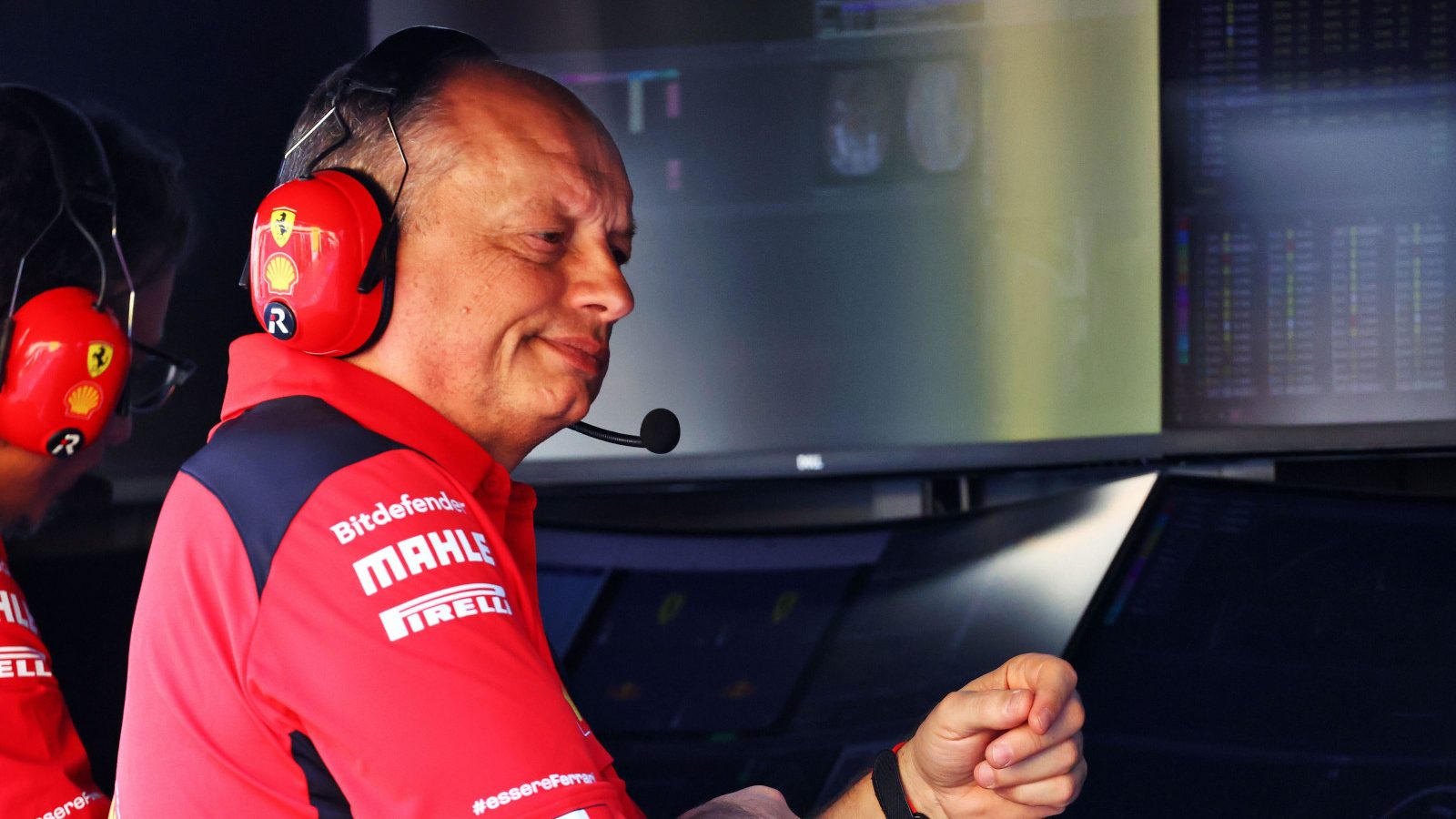 Ferrari boss Fred Vasseur has explained the decision behind the changes made to his team's strategy department ahead of the 2023 season.
Ferrari's strategies were a notable weak point during the 2022 F1 season, playing a key part in the team's eventual loss to Red Bull in both championships.
Two particularly egregious examples were in Monaco, where Charles Leclerc finished fourth after starting from pole after a reactive strategy exposed him, while Leclerc also only qualified 10th in Brazil after being sent out on full wets at the start of a then-dry qualifying session.
Former head of strategy Inaki Rueda will now work in Ferrari's remote garage in Maranello, while Ravin Jain will oversee strategy directly at the racetrack.
Vasseur has revealed Rueda will now be working in the remote garage from Maranello while Ravin Jain will be present at the track.
Asked about why Ferrari have made these changes to their strategic decision-making structure, Vasseur said the moves stem back to last year.
"The strategy is not about the person that you have on the pitwall," he explained to media, including PlanetF1.com, on Friday in Bahrain.
"Strategy is the addition of tonnes of things – the software you have at home, the team you have at home, the communication flow is crucial, and then you have a guy on the pitwall.
"For different reasons, we decided to do the move but the move was a bit initiated last year. We will review completely the approach on the strategy but it's not about strategy – we have to have this approach on every single area of the team and every department. We have to do this job, but it's the same at every team – to try to improve in every area. If you stay at the same level two weeks in a row, you are dead because everybody is improving.
"It's part of the process and we tried to review what was working last year and what was not working. We took action, but it's not about the person."