Mercedes predicted to 'wake up soon' with Aston Martin third in current pecking order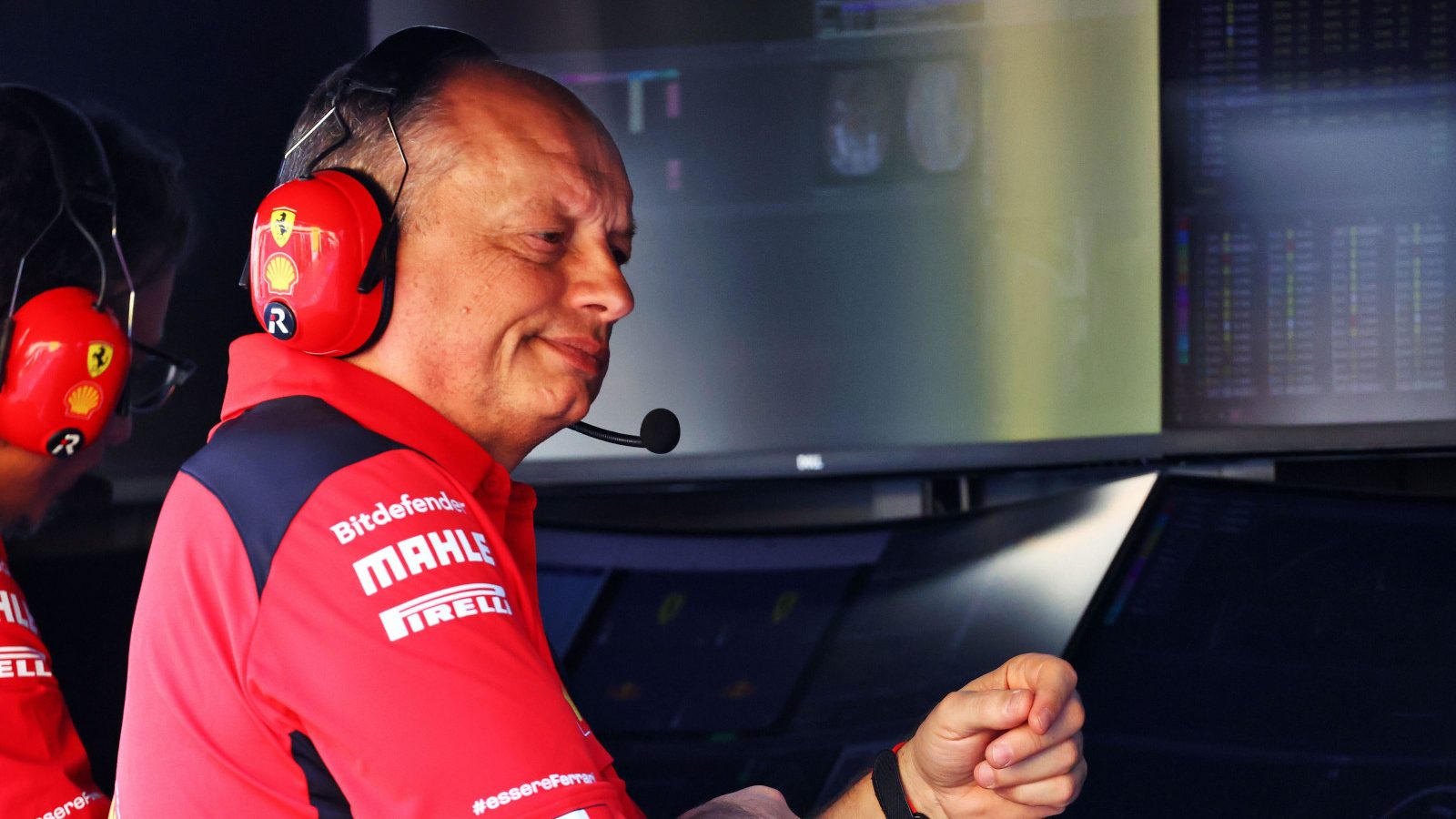 Despite finishing behind Fernando Alonso, Fred Vasseur maintains Ferrari are closer to Red Bull than they are to Aston Martin.
While Red Bull raced away into the distance, there was a fight for the final podium spot going on behind them with Charles Leclerc in possession of the P3 place until his DNF.
Team-mate Carlos Sainz moved up but was unable to do anything about the charging Alonso who, having dispatched both Lewis Hamilton and George Russell, had his eyes set on his compatriot.
Additional reporting by Thomas Maher
In the end, Sainz finished just under 10 seconds behind Alonso but Vasseur is confident their pace is the second best on the grid behind Red Bull's.
"If you only look at the first part of the race, I think we are closer to Red Bull than to Aston Martin," Vasseur told media including PlanetF1.com.
"This is race one and we don't have to draw any conclusion. I think that Mercedes will wake up soon, when that will happen we don't know, [it] could happen next week.
PlanetF1 recommends
Five reasons why Ferrari fans should still be optimistic after Bahrain
Bahrain 2023: When Lawrence and Lance Stroll finally won Formula 1's acceptance
The Mercedes W14's main strength that Aston Martin are currently missing
"It will be a different story in Jeddah. It is a different tarmac and we could have a better picture than before."
Despite seeing one of his drivers miss out on the podium and another retire, Vasseur did take some positives from the first race weekend, notably their ability to match Red Bull in qualifying and Leclerc's performance to keep pace with Sergio Perez.
"We have some, let's say, positive aspects of the weekend," the Frenchman said. "The fact that we're able to match them [Red Bull] in quali is good news. Charles was able to keep up with them in the first stint which was also a good situation for us.
"Now they were able to do the second stint on the soft when we had to put the hards on. The pace difference at that stage came also from the tyre degradation, we are not able to do soft-soft-hard."
Vasseur was also thankful that he had a clear picture of what needed doing, something a team principal is not always able to say after a race.
"It is like it is. The most difficult [thing] in my business is to be able to do a proper analysis of the situation to know what is going well and what is going wrong and to try to get the best out of the issues.
"Now that we have a better picture of the situation, we know exactly what we did this weekend that we have to clearly make a step forward [with]."