Fred Vasseur warns changes will be made if Ferrari strategy team doesn't click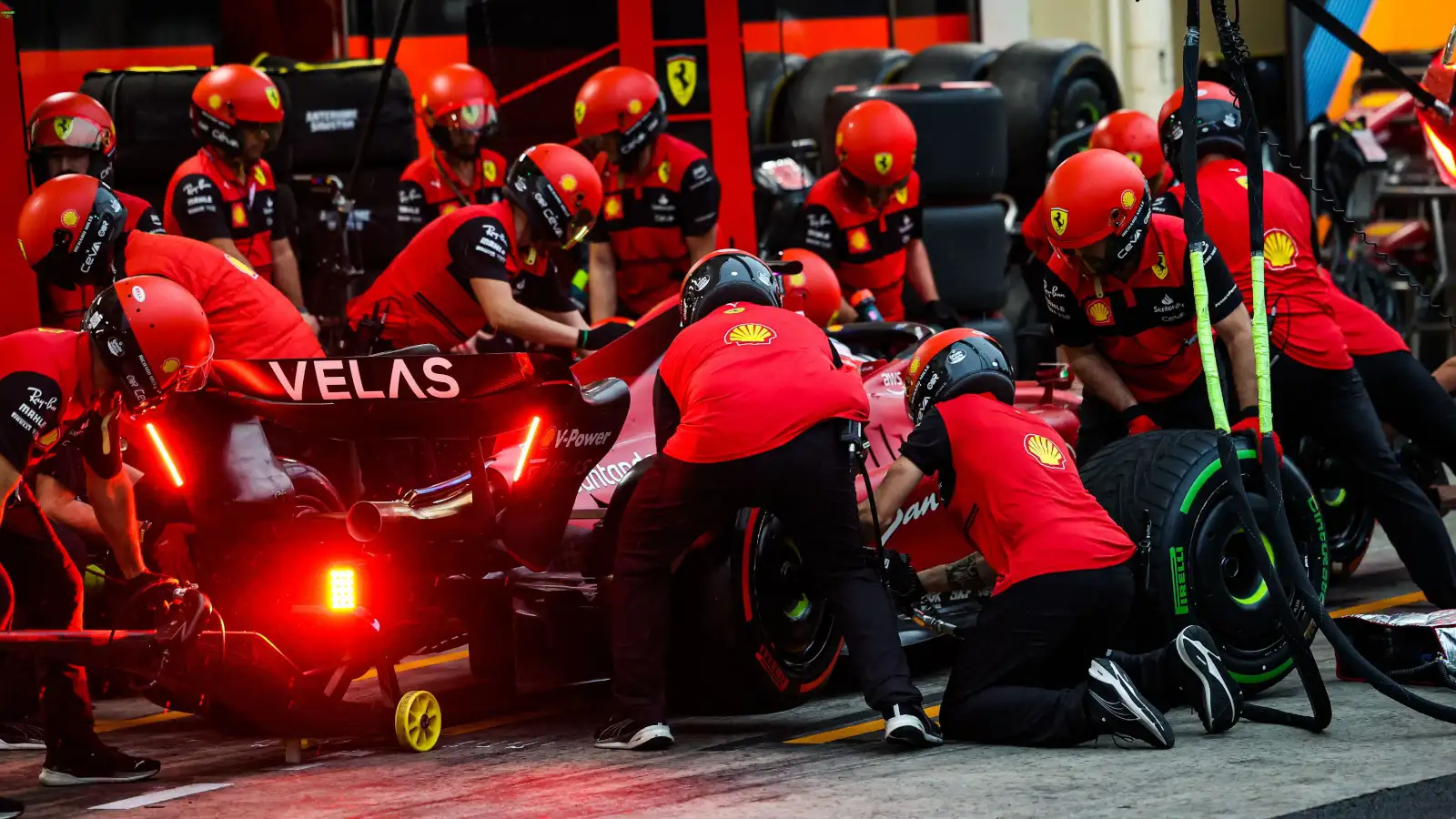 New Ferrari team boss Fred Vasseur has reassured his strategy team there will be no bloodletting, but that could change in a "couple of weeks or months" if it doesn't come right.
Last season Ferrari's strategists, led by strategy director Iñaki Rueda, became the brunt of many a joke as they made one mistake after the other.
Following the call to send Charles Leclerc out on wet tyres on a dry Interlagos circuit, former F1 driver turned pundit Damon Hill said: "They are probably thinking, part of them negatively thinking, 'what are we going to do wrong today?'"
Meanwhile Ralf Schumacher called Ferrari Red Bull's "B team or C team" such was the helping hand Ferrari were giving Max Verstappen as he romped to the World title.
In the end it was team boss Mattia Binotto who paid the price for Ferrari's blunders, the Italian handing in his resignation in the wake of the season's final chequered flag.
Weeks later Ferrari announced Vasseur as their new team boss, but it seems that will be the only change ahead of the new season.
The former Alfa Romeo team boss has vowed not to make sweeping changes, adamant he "trusts" Ferrari's strategy team to shrug off last season's troubles and up their game.
PlanetF1 recommends
Michael Schumacher's 10 iconic Formula 1 grand prix victories
F1 team principals: How long has each team boss been in charge?
Top 10 greatest Formula 1 seasons to end in Championship heartbreak
"Very often when you are speaking about strategy, you see only the visible part of the iceberg," The Race quotes him as having said in his first media briefing of the year.
"Strategy is not just a matter of the guy who is at the top of the iceberg.
"They are the summit of organisation, communication, the flow of communication on the pit wall.
"We are in the process to review everything. It's a bit short notice for me, but we'll have to do some improvement.
"It would be arrogant from my side to take action on the technical organisation after two weeks.
"We have discussions to try to understand how we could improve the system, what could be the weakness of the system and to try to do a better job.
"But it's more continuous improvement. Big changes from my point of view wouldn't make sense.
"I trust the guys in place. I will try to do the best for them also, and to put them in the best condition to do the job.
"Then it will be time, after a couple of weeks or months, to take action if it's not working.
"But I trust them."
Asked if he had identified potential issues within the Ferrari's strategy system, he replied: "We are currently discussing about this, about the organisation,
"But when you are speaking about strategy or aerodynamics or another topic, you have to avoid to be just focused on the top of the pyramid.
"Very often on the pit wall the biggest issue is more the communication and the number of people involved, than the individuals.
"You just need to have a clear flow of communication between the good people in the right positions for sure. But this is a work in progress."
Fred Vasseur has to wield the axe
While Vasseur is right in saying he cannot play the blame game for last season's mistakes, this year he can – and he has to.
In yesteryear Ferrari were quick to throw the book at anyone who got it wrong, creating a culture of fear. But now it seems they've done a 180 and instead there is one of zero consequences.
Vasseur has to change that, if you don't do the job, you're out.
Ferrari cannot afford another season of being the laughing stock of the paddock, as the consequence of that could be the loss of star driver Charles Leclerc.
If Ferrari don't give him a shot at winning this year's title, and especially if they don't because they went from one race weekend to another making stupid mistakes, the Monégasque driver will begin to look at his options.
And already it has been suggested he's first in line to replace Lewis Hamilton when the Briton retires from Mercedes.