Fred Vasseur gives Ferrari fans hope that long F1 title drought can come to an end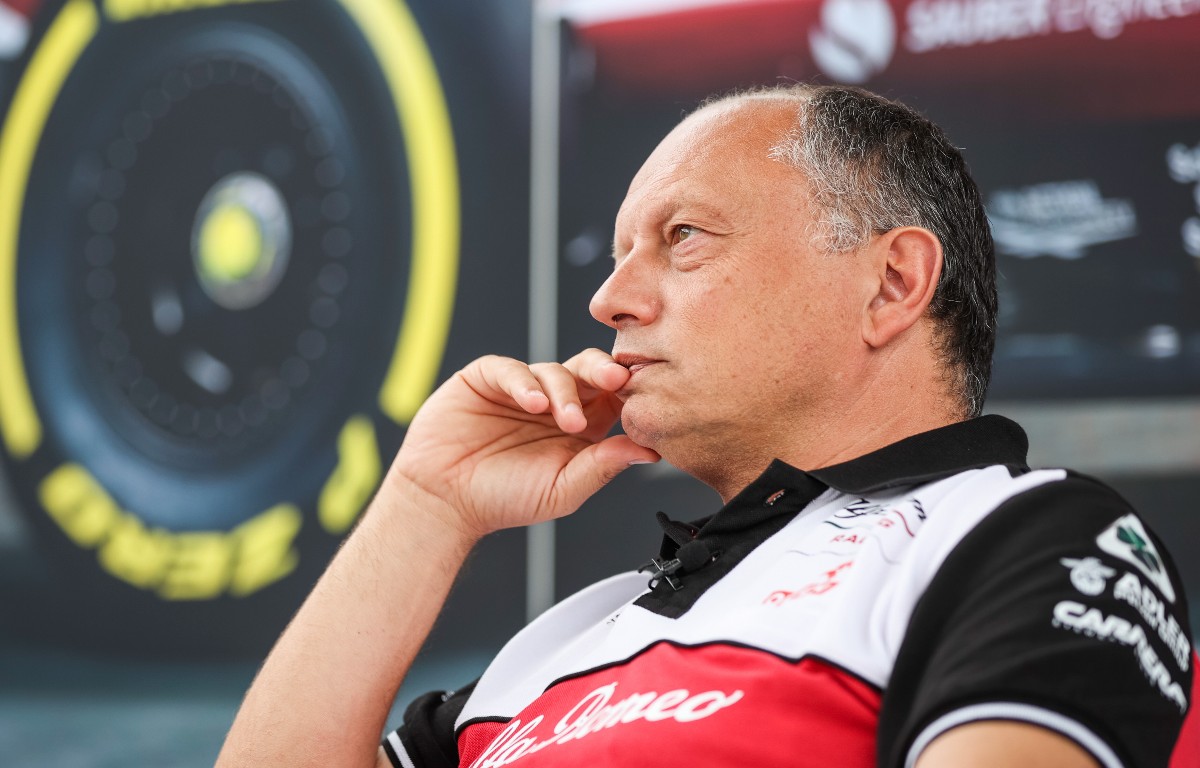 It's still early days for Fred Vasseur but the new Ferrari team principal is convinced Maranello holds all the tools for Championship glory.
Kimi Raikkonen's 2007 Drivers' title was Ferrari's last F1 triumph, a year before their most recent Constructors' Championship. Back then, Charles Leclerc was not yet a teenager, Sebastian Vettel was a Fomula 1 rookie and the first generation iPhone was still in circulation.
Vasseur has replaced Mattia Binotto after the Italian engineer oversaw the Scuderia's first victories since 2019, only for the F1-75's poor reliability and multiple strategy blunders to derail their challenge to Red Bull – ending in Binotto's resignation.
The incoming French team principal faces a monumental task in F1's highest pressure job, but if he can fix some teething issues and master Maranello politicking, Charles Leclerc and Carlos Sainz could be propelled into a serious title tilt.
However, in his first media conference since taking the reins on January 9, Vasseur was keen to stress that Ferrari are not immune to the kind of decline Williams and McLaren have experienced this century.
"I am convinced that Ferrari, and of course my experience is limited to the last two weeks, has everything to win," Vasseur told reporters.
"We have to get everything lined up so we can succeed, but we have everything to win. You only have to look at the results of the last few decades to know that the ball is always rolling, it's just a matter of continuing to improve.
PlanetF1's recommended reading
Toto Wolff denies that Lewis Hamilton is 'begging' for new Mercedes contract
Christian Horner calls for 'sensible conversation' as F1 v FIA war brews
F1 fathers and sons: The famous racing names that could return to F1
"If we work better than others in a few months or years, we are in a position to win. Nothing is fixed. If you look at some teams that were very dominant in the past, they may be nowhere today.
"It's not like something stays that way because it has been that way for 20 years and it will be that way for the next 40 years. Things can change very quickly in F1 and that's why we focus on performing, then anything is possible."
Ferrari have only dropped off the Constructors' podium twice since 2008 but have rarely threatened to rise above the rest since Felipe Massa's last-lap heartbreak at the 2008 finale in Brazil.
While Binotto spent much of the 2022 season playing down Ferrari's chances even when Max Verstappen was still very much within Leclerc's reach, Vasseur has not shied away from the Tifosi's expectations. It's win or bust for the Scuderia.
"When you work in a top team, you cannot have any other objective," Vasseur pointed out.
"You cannot start the season and be happy with second place. That would show a lack of ambition. I think we have everything to do a good job, the goal should be to win. There is no question about that."