Fred Vasseur makes Hamilton v Rosberg comparison to counter No.1 driver argument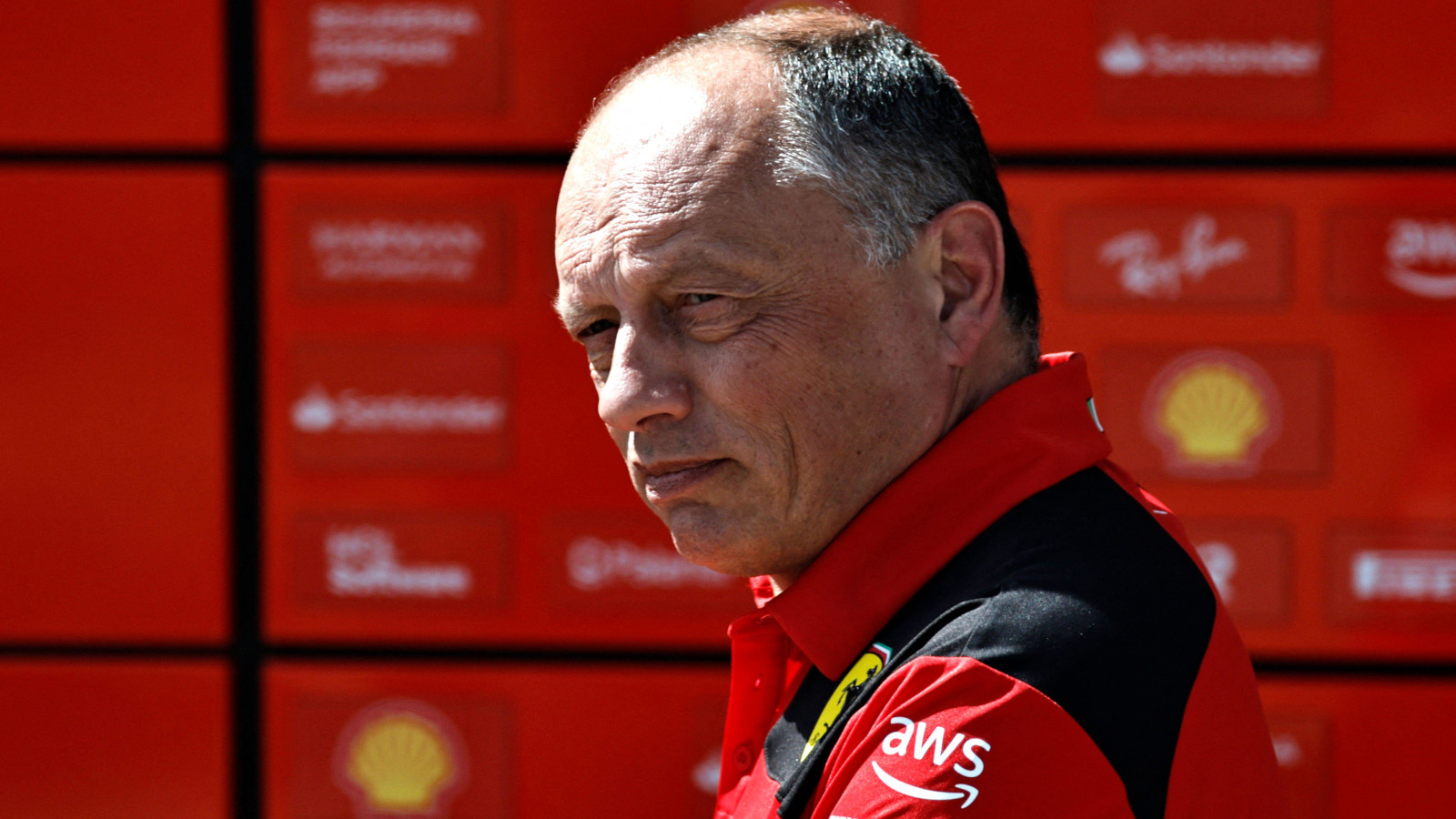 Ferrari team principal Fred Vasseur has argued against assigning a number one driver at the team, pointing to the 2016 season at Mercedes as an example of how "these situations can happen anywhere" in Formula 1.
Vasseur explained that Charles Leclerc and Carlos Sainz are being given equal treatment within the Ferrari garage until such a time that one driver has to be backed in a title challenge, though he insisted that both drivers are capable of winning races with the team.
And when discussing how to choose one driver over another, Vasseur made the point that favouring one driver over another is not the correct thing to do early in the season – using how Nico Rosberg eventually overcame Lewis Hamilton for title glory in 2016 as his reasoning.
Rosberg had been beaten to the World Championship by his Mercedes team-mate in the previous two years, before making the most of reliability misfortunes on Hamilton's side of the garage early in the year and was able to keep the Briton at arm's length for the remainder of the season to take his sole title, before promptly retiring.
The story of that season, according to Vasseur, is why putting one of the team's drivers into a supporting role is incorrect for both driver and team.
"I have spent 30 years on the wall with young drivers and in the junior categories there is no first and second driver. They all have the same material," Vasseur told AS.
"If you can do it in junior categories, I can't imagine Ferrari not having the ability to provide both drivers with the same material. It would be even more difficult not to do it.
"Then at some point in the season you may have to make a decision. If Carlos is fighting with Verstappen and you have to do the Monza slipstreaming, and they have a big points advantage over the rest, it's easier to make decisions. We have two drivers who can win races.
PlanetF1.com recommends
Fernando Alonso felt he had to leave Alpine to unleash his 'best version in 20 years'
Felipe Massa's bold prediction: Max Verstappen can break Michael Schumacher record before Lewis Hamilton
David Croft identifies next 'real deal' F1 driver who can become World Champion
"Imagine that now Pérez wins two races and Verstappen retires, fails a gearbox and gets a penalty for the next race. And after Monaco, Pérez is 100 points ahead of Verstappen.
"These situations can happen anywhere, you have to remember Rosberg and Hamilton's season. Nobody expected him to win that World Championship and he won it.
"You have to push with both drivers and then the championship situation leads you to make decisions.
"We have two strong drivers who can score points, podiums and win races. And we have to use that as a resource. We can push hard with both of them.
"Carlos is not lacking anything. We don't have to start saying if he lacks there or thereabouts. He used an extra set of tyres in Q2 [at Jeddah] and he didn't have a joker in Q3.
"But it's there, we don't have to say if the car doesn't fit or if Carlos is missing something."