Fred Vasseur: 'Sometimes it was technical, sometimes the engine, sometimes Nicholas Latifi"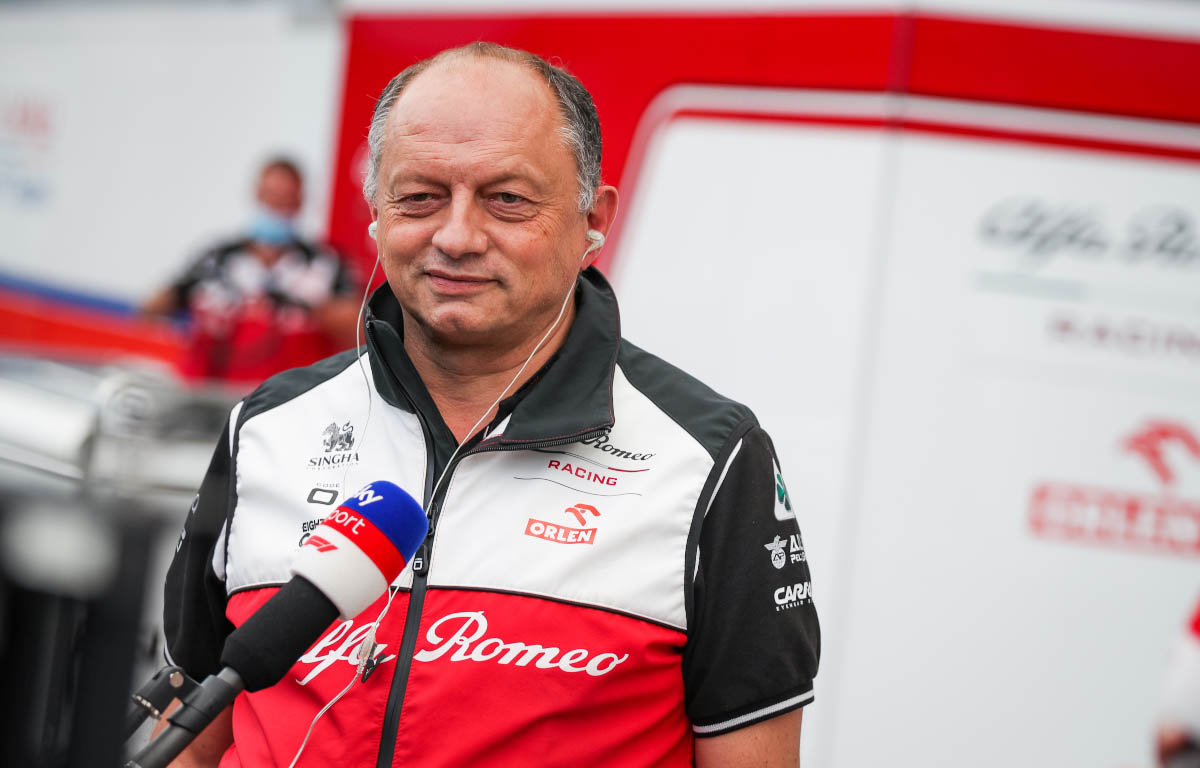 Alfa Romeo boss Fred Vasseur says Nicholas Latifi has been one of the problems hampering his team's season – despite not being an Alfa driver.
After an excellent start, Alfa's 2022 season has hit a stumbling block and the team have failed to score a single point in the last five races.
During that time, they have suffered the same number of DNFs and have slipped from one of the teams in the hunt for P4 in the Constructors' Championship to a sort of no man's land between Alpine and McLaren above them and Haas below them.
Team boss Vasseur was asked if it was a run of bad luck that was the reason behind them falling away, but the 54-year-old pinpointed other contributing factors.
"There's no such thing as luck or bad luck with DNFs. Sometimes it was technical, sometimes the engine, sometimes Latifi," he said during the team principals' press conference at the Dutch Grand Prix.
The incident Vasseur was referring to came during the first lap of the Belgian Grand Prix when Latifi went onto the gravel and lost control of his Williams car. He spun back towards the track and Valtteri Bottas swerved to avoid contact but in doing so, the Finn beached himself in the gravel and his race was over.
Latifi, meanwhile, was able to continue and finished the race 18th, last of the classified drivers.
Vasseur also said he was aware the team have been in decline but highlighted their small budget as the reason why they cannot develop as much as they would like.
"In terms of competitiveness, we know we have taken a step back from the beginning of the year," the Frenchman said.
LAP 2/44

More contact, this time between Latifi and Bottas at Turn 7. Both drivers are ok.

The collision brings out the Safety Car#BelgianGP #F1 pic.twitter.com/GoL3IKx5oK

— Formula 1 (@F1) August 28, 2022
"At the same time, we are aware we do not have the same budget as the top teams and that we cannot develop as much as they do."
He also provided his thoughts on the speculated purchase of Sauber, who run the team on Alfa's behalf, by Audi after the German car manufacturer's entrance into the sport was confirmed at Spa last weekend.
"We must not speed up the process too much," said Vasseur.
"At the moment, we are concentrating on the supply of engines. At the moment, there was only the announcement of their entry as an engineer."
The Alfa boss concluded by saying the decision on drivers for 2023 was still not finished but that the "long process" will be over by the end of this month.