Fred Vasseur predicts Mohammed Ben Sulayem storm will 'disappear' when F1 returns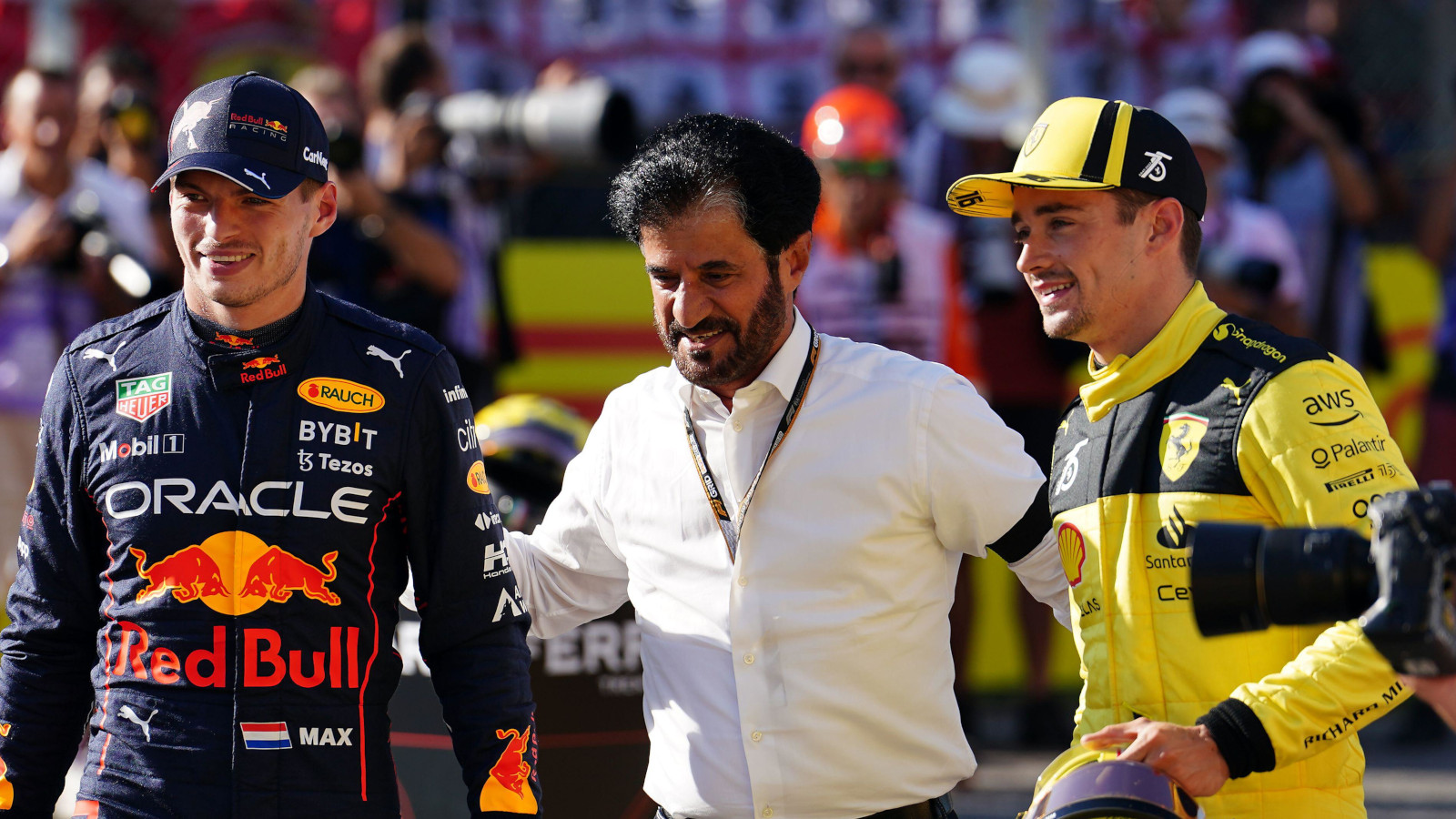 Ferrari team boss Fred Vasseur believes the current furore surrounding FIA President Mohammed Ben Sulayem will soon fade away.
The FIA President has found himself at the centre of a media storm in recent weeks, due to a series of incidents that have attracted the ire of Formula 1.
The most egregious incident occurred when Ben Sulayem took to Twitter to offer his thoughts on the report from US publication Bloomberg that Liberty Media had turned down a $20 billion bid from Saudi Arabia's Public Investment Fund to purchase the sport.
"As the custodians of motorsport, the FIA, as a non-profit organisation, is cautious about alleged inflated price tags of $20bn being put on F1," Ben Sulayem tweeted.

"Any potential buyer is advised to apply common sense, consider the greater good of the sport and come with a clear, sustainable plan – not just a lot of money.
"It is our duty to consider what the future impact will be for promoters in terms of increased hosting fees and other commercial costs, and any adverse impact that it could have on fans."
PlanetF1.com recommends
German media report 'Liberty want to replace Mohammed Ben Sulayem with David Richards'
Unearthed sexist comments linked to Mohammed Ben Sulayem 'do not reflect his beliefs'
UK peer slams 'deeply discourteous and unprofessional' Mohammed Ben Sulayem
His tweets resulted in a reaction from F1, with General Counsel Sasha Woodward Hill issuing a letter to the teams addressed to Ben Sulayem that commented on the FIA President's actions falling outside his remit.
Aside from the Liberty Media/FIA squabble, Ben Sulayem also found himself courting controversy over comments which were published on a now-archived version of his website back in 2001.
The comments, which outlined the supposed dislikes of Ben Sulayem included: "Women who think they are smarter than men, for they are not in truth" – a statement which has resulted in the FIA issuing a statement on the matter.
But, according to new Ferrari boss Fred Vasseur, who took over as head of the Scuderia from Mattia Binotto last month, the storm of attention around Ben Sulayem is only occurring due to the current lack of on-track activity.
"I'm really convinced that, as soon as we will put the cars on track, this will disappear a little bit off the screen," Vasseur told Motorsport.com.
"For sure, we'll have discussions but, as always, I hope that we'll be able to stay focused on the sporting side."