Fred Vasseur opts to reorganise rather than swing the axe at Ferrari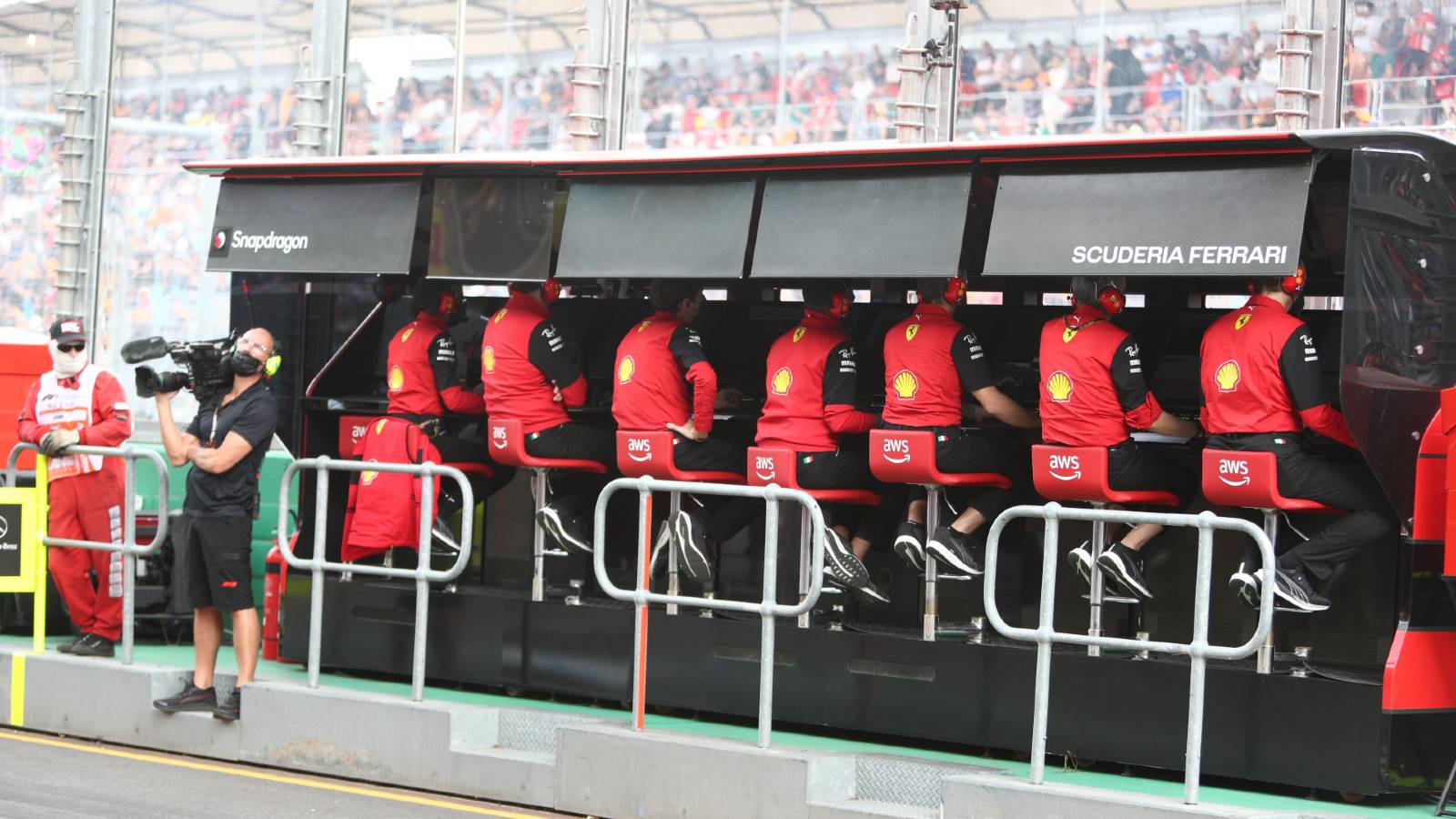 New Ferrari team boss Fred Vasseur has opted to reorganise Ferrari's strategy departure with former head of strategy, Inaki Rueda, relegated to the back rooms.
Vasseur was appointed Ferrari team boss in the off season, replacing Mattia Binotto after the Italian fell on his sword to protect Ferrari's strategy department after their woeful performance last season.
Vasseur initially vowed not to make any kneejerk changes, saying "it would be arrogant from my side to take action on the technical organisation after two weeks."
But, he added, "we are in the process to review everything" and "then it will be time, after a couple of weeks or months, to take action if it's not working."
It seems, though, that time is now with Italian media reporting Vasseur has declared his changes ahead of the new season and former strategy chief Rueda has found himself back at Maranello.
According to Corriere dello Sport and Motorsport Italia, Vasseur has declared Rueda will now be working in the remote garage from Maranello while Ravin Jain will be present at the track.
'This is a new role for Rueda,' reports Motorsport.com, 'which will take him away from the spotlight after a season in which the Spaniard was attacked on several occasions due to problems in managing race strategies.
'Therefore, Jain, an Indian engineer who arrived in Maranello in 2016 will be active in the team that takes care of strategies moves up the ranks. His responsibilities have grown progressively, gaining leadership of a traditionally very delicate sector in the field.'
PlanetF1.com recommends
Rival teams ask FIA for clarification on legality of Ferrari's S-Duct design – report
Carlos Sainz won't whine about Ferrari's development not 'going my way'
Ted Kravitz highlights four possible F1 teams for sale 'if the price is right'
Added to that Laurent Mekies will now 'concentrate' on the team management role while 'activities concerning relations with sponsors and media, as well as driver management, will fall within the remit of Vasseur, who has preferred to focus Mekies on a crucial task, preferring to take on the other responsibilities personally.'
Vasseur's decision making has, so far, been applauded by Sky Sports' Ted Kravitz especially when it came to the French declaring he won't start the season with a number one driver.
But, the former Alfa Romeo team boss added at the time, if he needs to do so during the season he will, whether it favours Charles Leclerc or Carlos Sainz.
"Something interesting I think is that we do have the new boss, Fred Vasseur," said the pitlane report.
"I think he is in the Jean Todt mould because he's not coming out with any pronouncements, any kind of media lines that you can really grab hold of.
"But one thing he did say about whether they have a number one driver or not, he said Charles Leclerc, Carlos Sainz, they have equal equipment, they will have equal chance to go for the championship, until which time I decide, said Vasseur, that it's in Ferrari's best interest to favour one person for the championship, and then I will make that call – and I thought that was more than Mattia Binotto ever said about on focusing on one driver for the championship."