Fred Vasseur warns: A single person's influence is less, Ferrari needs teamwork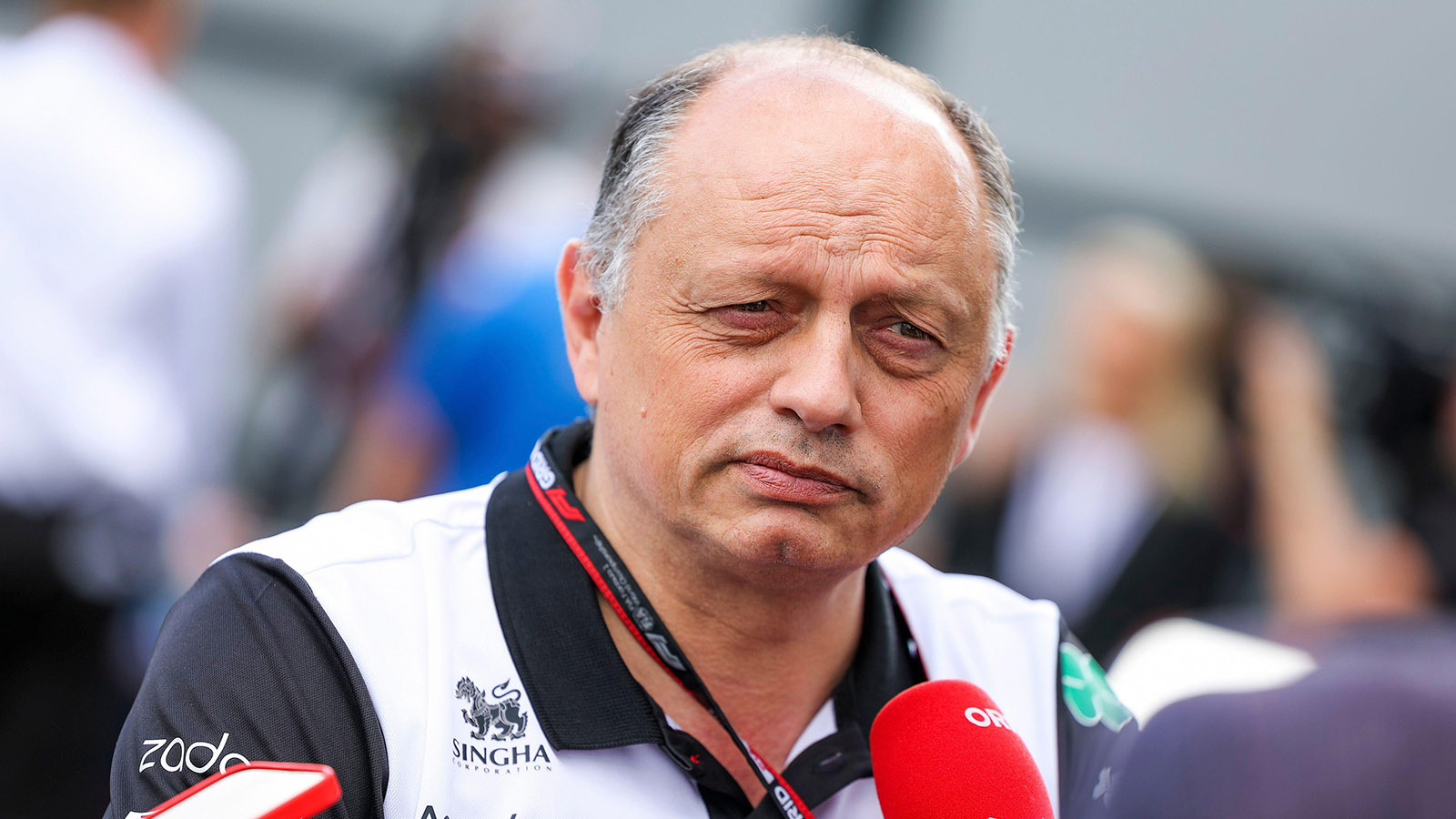 New Ferrari team boss Fred Vasseur believes Formula 1 is heading towards a "convergence of performance" out on track thanks to the sport's new regulations.
Under Liberty Media's ownership, Formula 1 has taken steps to close the gap between the haves and the have nots, even when it comes to pace.
Not only did the sport introduce a budget cap in 2021 to limit the teams spending, they also implemented a sliding scale for R&D that's based on where a team finished in the previous year's championship, while all-new ground effect aerodynamic cars hit the track.
It has the sport's bosses, including Vasseur, adamant Formula 1 is moving in the right direction.
"The regulations are good if teams are in front!" he said in an interview with Racecar Engineering.
"Jokes aside," he continued, "they have changed dramatically over recent years with the cost cap regulations, technical regulations, sporting regulations for using wind tunnels, etc.
"All of these are going in the direction of the convergence of performance."
PlanetF1.com recommends
Ferrari 675 reportedly set to be 'at least one second faster' than the F1-75
Revealed: The top 10 highest F1 points-scorers of all-time using unique formula
Five key questions facing Frédéric Vasseur as new Ferrari team boss
Engine freeze playing its part
According to the Frenchman, even Formula 1's engine freeze, which runs until the end of 2025 with the manufacturers only permitted to make alternations to their PUs to resolve reliability issues, is playing a part.
"Even the fact the engines are frozen means F1 is going toward a tighter championship fight," he added, "and it is working.
"Teams were spread out about five per cent in qualifying performance in 2017 and 2018, and now most teams are within two per cent.
"In 2022, five teams were within a one per cent performance margin between them. It will be a fantastic sport if F1 maintains these regulations for a while."
However, even with the freeze it is being reported that three of Formula 1's four manufacturers – Renault excluded – have found horsepower gains ahead of this year's championship.
Ferrari are said to have made the biggest gains, some 30hp.
'A single person's influence is less'
But while Ferrari's Tifosi are hoping that under Vasseur's leadership the Scuderia can clinch their first World title in more than 15 years, the former Alfa Romeo team boss has been quick to rule out one person being the key to the team's success.
Rather he says it will take "teamwork" to see Ferrari bounce back from their 2022 disappointment.
"The weight of teamwork is much more important than the weight of individuals nowadays, much more so than it was just a few years ago," he said. "It is more a matter of team achievement because the large size of the teams requires more coordination within the departments.
"A single person's influence is less, but that isn't to say they are less critical because they are now more specialised than ever. Formula 1 is evolving in a way that responds better to specialists than individuals with an overview of a particular subject.
"However, with that, there has been the requirement to more effectively coordinate those specialists who previously would be able to do much more than they do now. This dramatically changes the structure of the teams and the output from that in terms of the rate of development.
"Another influence is that teams have a new generation coming into Formula 1, and this talent has an entirely new point of view. They respect different technologies and physics in various ways to the previous generation.
"It is therefore essential to have management with a lot of experience to do this coordination as effectively as possible without letting too many points of view interfere with each other."