Fred Vasseur in no rush to lock down Charles Leclerc despite Mercedes speculation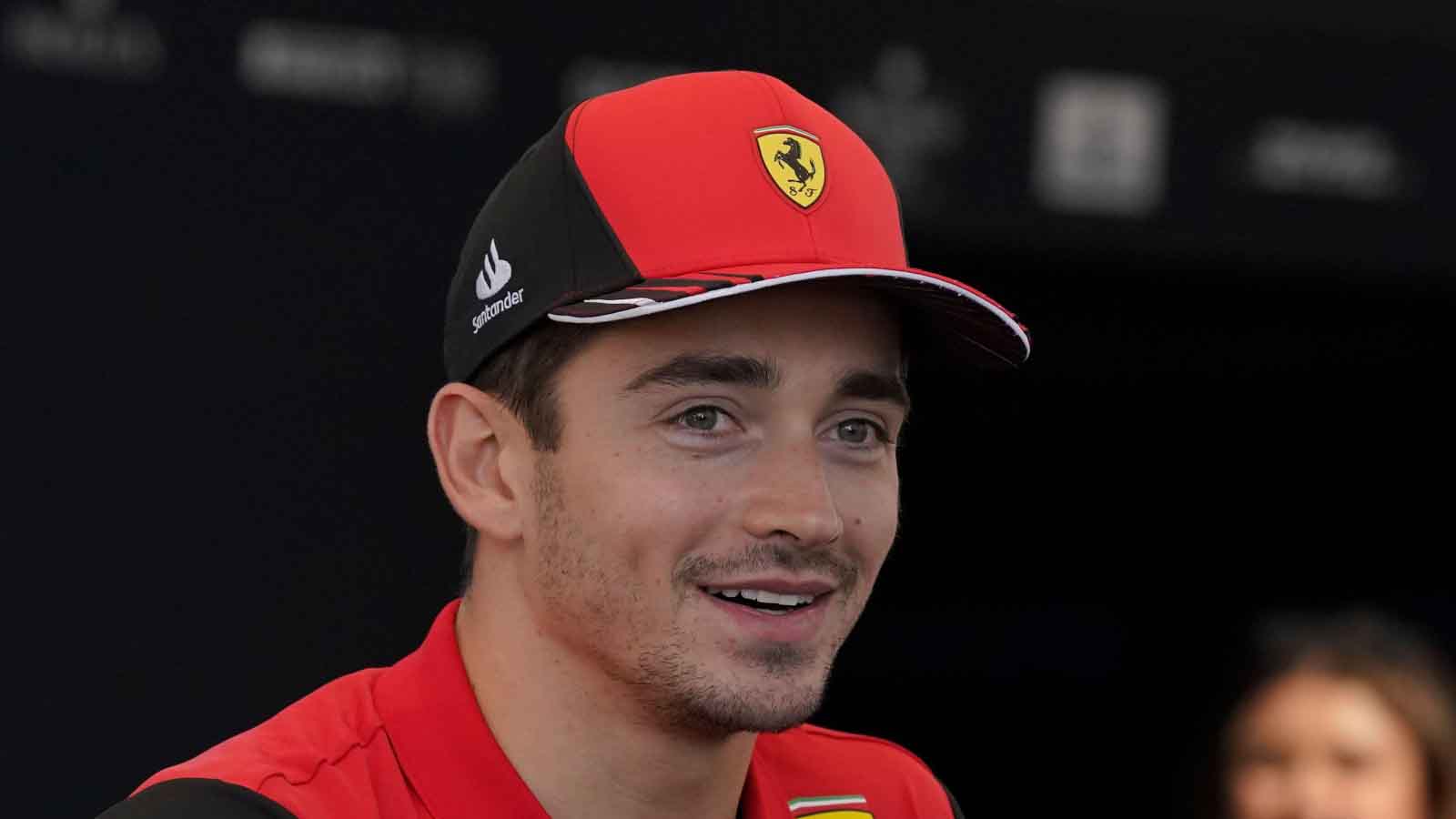 Despite speculation Mercedes will push to sign Charles Leclerc as Lewis Hamilton's successor, new Ferrari team boss Fred Vasseur is in no rush to lock the Monégasque driver into an extended contract.
Instead he says his number one priority today is ensuring Ferrari get off to a good start in 2023.
The rest, including Leclerc and Carlos Sainz's contracts, can be sorted out in time.
Both Leclerc and Sainz are contracted to Ferrari through to the end of the 2024 season, but with the Scuderia failing to mount a title challenge last season there are already rumours Leclerc's future could lie elsewhere.
Former Ferrari team manager Peter Windsor recently stated he "would imagine Toto is going to try and go for Charles Leclerc.
"It would be a mess probably, putting Leclerc with Russell, but if he's prepared to put Russell with Hamilton, he's obviously going to be prepared to put him with Charles Leclerc."
It's not the first time it's been suggested Leclerc could be off to Mercedes in the future and, unless Ferrari are able to give him a car – and team – that can fight for the championship this season, it won't be the last.
PlanetF1 recommends
'Mattia Binotto was finished at Ferrari when he waved his finger in Leclerc's face'
F1 2024 driver line-up: Who is confirmed for next season's grid?
10 storylines to be excited about ahead of the new F1 2023 season
Vasseur, however, says he's in no rush to hold contract talks with either driver.
"I know both drivers quite well, and I think we still have some time before we start talking about the future," he said during a recent media briefing.
"For me today this is not the number one priority.
"We have to start the season very well then there will be time for the rest, I think it would be a mistake to start negotiations at a time when the priority is another one."
Asked specifically about Leclerc, the Frenchman said as per Motorsport.com: "I don't want to put this topic on the table today, I think it wouldn't be a good way to start the collaboration.
"We have to be focused on the sporting side, to get results. And it's like for the wedding, if both sides of the table are happy with the situation, that we will continue.
"But I think it's not the priority today. We have a good relationship. And we'll have time to discuss about this.
"First, I think the only topic today, we have to be focused on pure performance and to get results."
Only results will secure Leclerc's Ferrari future
Leclerc was asked about his future with Ferrari late last season, Corriere dello Sport asking him if he was offered a 'lifetime contract' would he sign it.
He replied: "Staying in red forever would be a dream. Driving for Ferrari is the dream of every driver, and I'm living it."
But while the dream may be driving for Ferrari, the dream of winning a Drivers' Championship title is greater and if Ferrari cannot offer him that opportunity, the driver has to look elsewhere.
This season although Ferrari has a new team boss it's still the same group designing the car, working on the engine, and calling the strategies.
All of the above need to improve if Ferrari hope to retain Leclerc beyond 2024, or perhaps better to say, beyond Hamilton's extension.