Pundit questions whether Fred Vasseur can cope with Ferrari's 'mystical forces'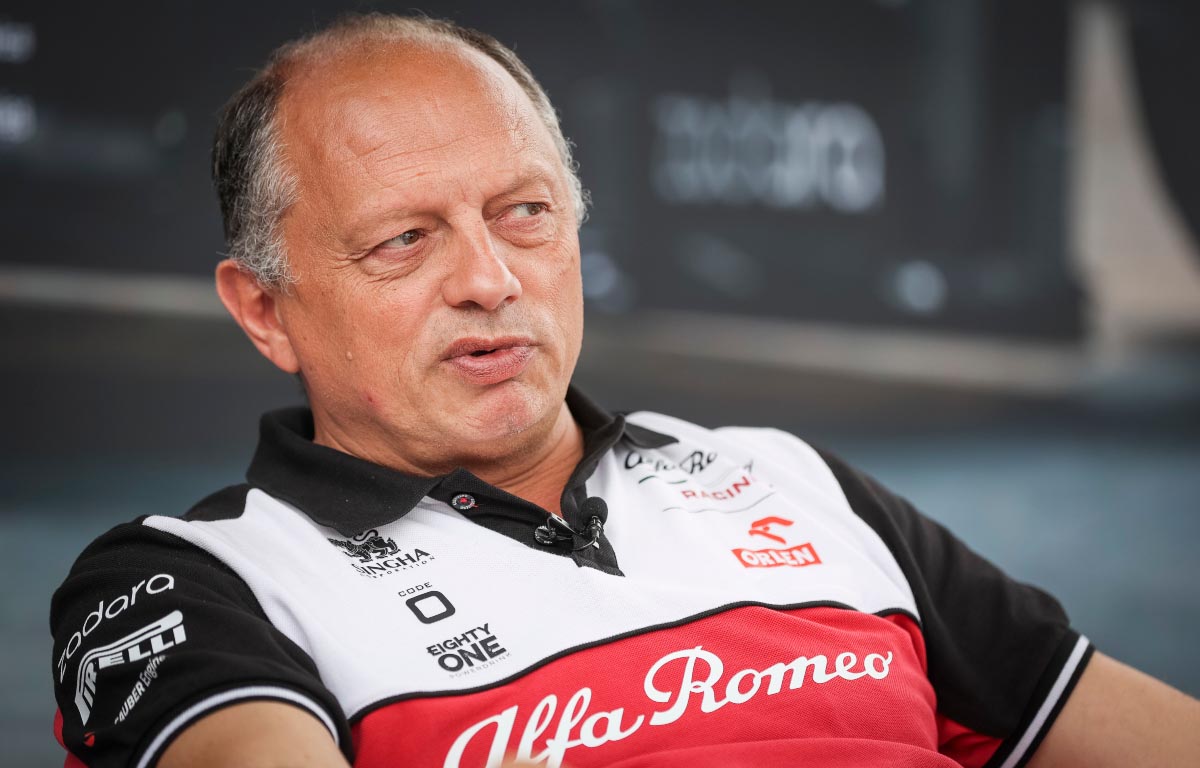 Dutch pundit Olav Mol has doubts about whether Frederic Vasseur is the right man for the role of Ferrari team boss, given the "mystical forces that work" within the Scuderia.
Ferrari announced in December that Vasseur had been signed as Mattia Binotto's successor following the Italian's decision to tender his resignation after a disappointing 2022 season.
Although Ferrari were back winning races, something they hadn't managed for two years, and finished second in the Constructors' Championship it was, as former team boss Stefano Domeniali put it, "not enough" for the Italian team's higher-ups or its fans.
Binotto walked before he could be pushed with Vasseur handed his job, Monday marking his first official day at Maranello.
But Mol isn't so sure Ferrari have made the right decision.
"I do not know," he told Motorsport.com when asked if Vasseur was up for the challenge.
"He is in a larger organisation than Sauber when at Renault and it didn't work out there. I seem to remember it was mainly because of all sorts of political things.
"Then I think: Welcome to Ferrari.
"If there is politics anywhere, it is at Ferrari with all those mystical forces that work in the team and a family that has something to say.
"I don't envy Fred in that respect, he may have grown in recent years. I wish him that success."
Vasseur stepped up from the junior series into Formula 1 back in 2016, signing with Renault. However, he resigned at the end of the season after disagreements with the managing director Cyril Abiteboul about how the team should be run.
Vasseur said at the time: "The reason is that there was too much different vision in the management of the team, so at this stage I think it makes sense for me to leave.
"For the Renault team also, if you want to perform in F1, you need to have one leader in the team and one single way. If you have two different visions then the result is that the work inside the team is slow.
"We had a discussion straight after Abu Dhabi at the end of last season, and we tried to find the best compromise and the best organisation for 2017.
"I took one or two weeks off and I made my decision in the first week of January. It is much better to stop right now."
He added: "The frustration is like if you are building the foundations of a house and you stop after the first metre. But that is fine. I've made my decision."
He joined Sauber midway through the 2017 season, a position he held through to the end of 2022, and played a pivotal role in the team's partnership with Alfa Romeo and their upcoming link with Audi.
Read more: Martin Brundle on Ferrari boss change: 'If I was Mercedes or Red Bull, I'd be smiling'