New Mercedes' signing Frederik Vesti is adamant he is not the "new George Russell", he's simply "Frederik Vesti".
Vesti has joined the Mercedes young driver programme, following in the footsteps of Russell, Esteban Ocon and Pascal Wehrlein, all of whom have raced in Formula 1.
But it is Russell who is the future of Mercedes.
While he is still stuck at the back of the grid with Williams, at least for one more season, the Brit is expected to step up to Mercedes next year.
Russell is the first in line to replace either Valtteri Bottas or even Sir Lewis Hamilton, depending on the duration of the reigning World Champion's newest – but still to be signed – deal.
As the first driver to be signed to Mercedes' junior programme in two years, the spotlight is on Vesti and his potential.
Runner-up in 2017 F4 Danish Championship and winner of the 2019 Formula Regional European Championship, this year he will race in Formula 3 which replaced the former GP3 series.
Under the GP3 name, Russell won the title in 2017 before moving onto Formula 2 where he won the 2018 crown. Both seasons he was with ART Grand Prix, Vesti's new team.
"I don't see myself as a new Russell, I see myself as Frederik Vesti," the Danish driver explained to the French edition of Motorsport.com.
"Mercedes has shown that it has the tools to train drivers like George or Esteban Ocon, but if you don't continue to progress, you are never ready for Formula 1.
"I have shown that I can bounce back after tough times, and I think that's a key factor in a driver's career."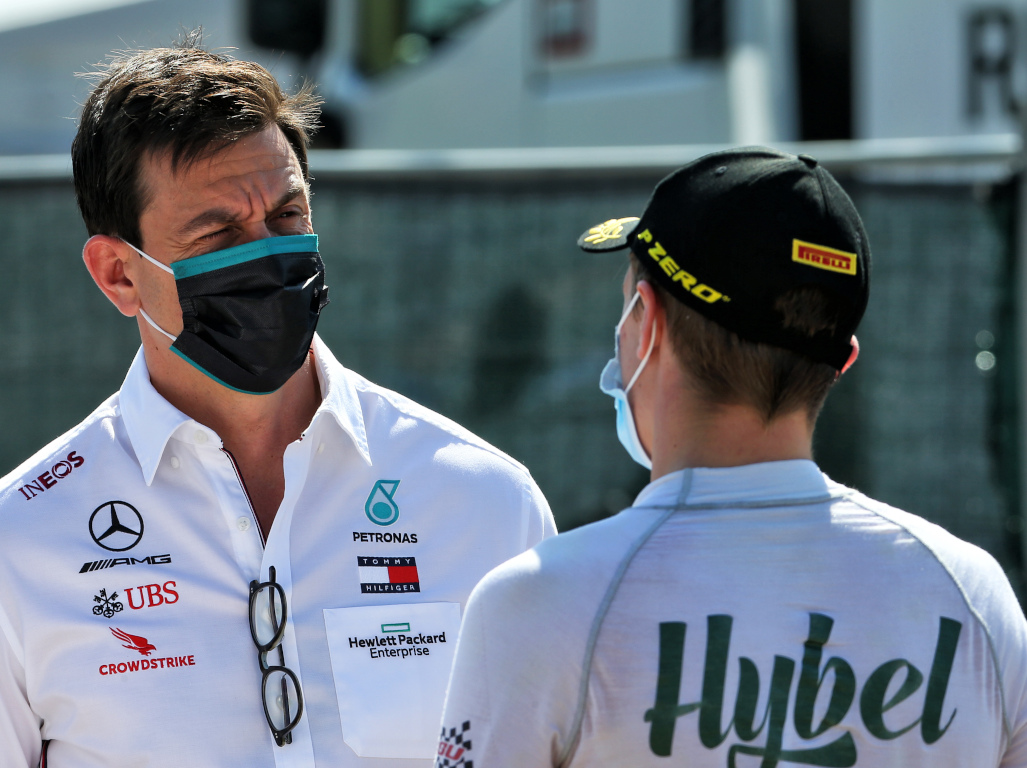 Sign up to the official Formula 1 store and save 10% on your first order!
Vesti again refuted suggestions that his new Mercedes link increased the pressure on his shoulders.
"There is always pressure, as soon as you start in karting, but for me the choice of Mercedes does not represent pressure, rather a great opportunity to work with a group of extremely competitive and prepared people," he said.
The 19-year-old revealed that Mercedes had been keeping an eye on his career for a few years now.
"Such an agreement takes time," he said. "The team need to see my progress as a driver, while I needed to know if the team is able to give me all the tools I need to progress.
"Before signing the contract, I had to show my full potential.
"They started following me three years ago, but at first it was just superficial contracts. When I started winning, we got into a chat and they not only evaluated the positive moments but also my reaction to negative moments."
Follow us on Twitter @Planet_F1 and like our Facebook page.