French GP qualifying pace a 'slap in the face' for Mercedes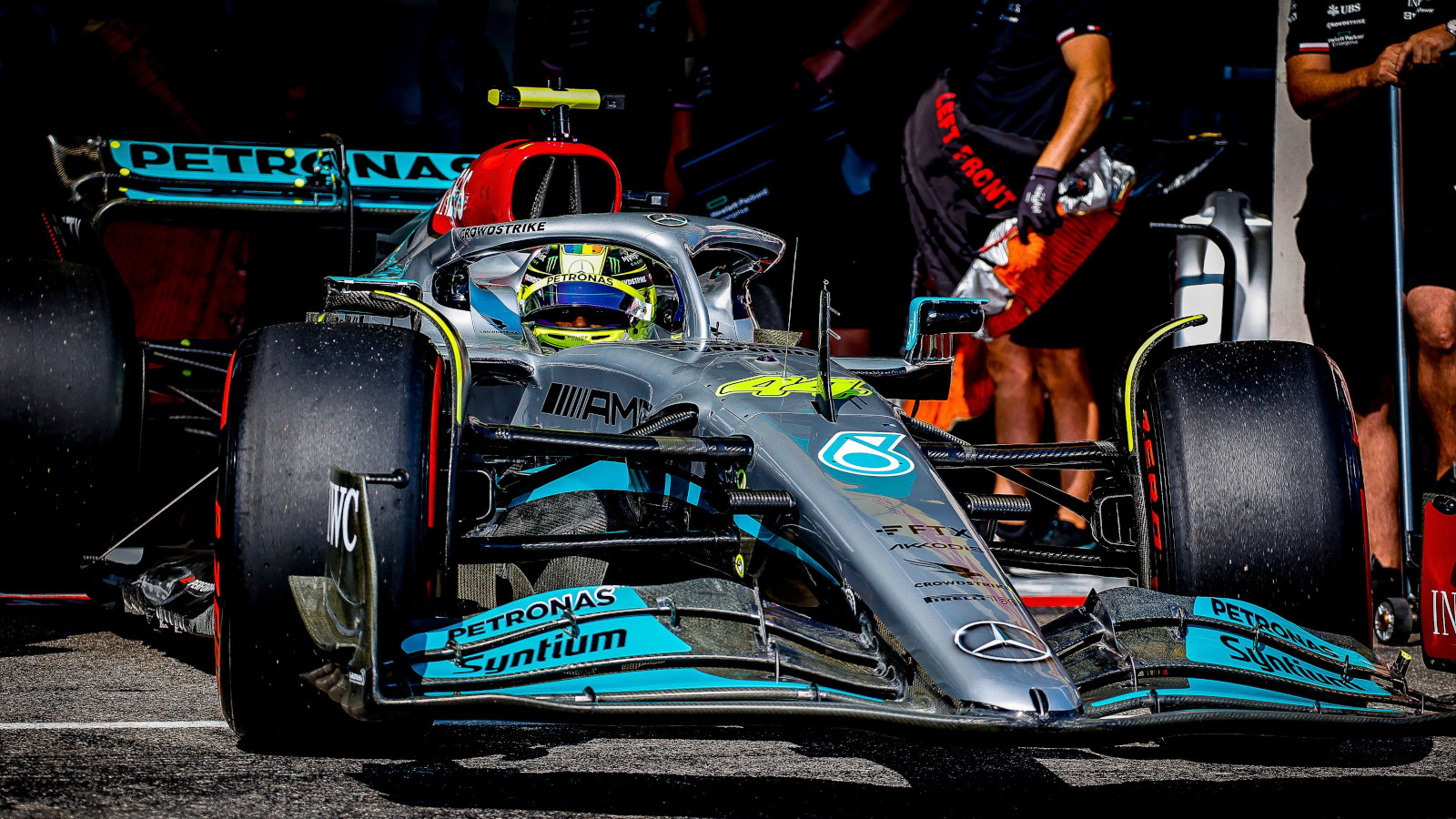 Toto Wolff says Mercedes' pace in qualifying at the French GP was a "slap in the face" at a time when the team thought they were making inroads into the top two.
Lewis Hamilton and George Russell arrived at the Paul Ricard circuit thinking finally they would be in the fight for the race win.
After two race weekends in which Mercedes took notable steps forward, Saturday's pace – or lack thereof – came as a shock to the team.
Hamilton qualified fourth but was 0.9s down on the Ferrari of Charles Leclerc while Russell lost out to Lando Norris, the former Williams driver P6 and 1.2s off the pace.
Wolff was gutted.
"We were slowly but surely working our way back to the front-runners," he said as per the BBC.
"There were good signs in Silverstone and then we went to Austria, a track where we are usually not competitive at all, but we were close.
"Then we brought quite a nice update package to Paul Ricard. The track is smooth: 'Off we go, let's hunt them down.'
"And we had no performance. Like, no performance."
Nico Rosberg thinks there are "question marks" at his former team, after falling further behind Ferrari and Red Bull in qualifying.#FrenchGP 🇫🇷 #F1 https://t.co/XuklzN30WN

— PlanetF1 (@Planet_F1) July 23, 2022
The Mercedes motorsport boss says the worst part is the Brackley team doesn't understand what led to their massive deficit.
"We can't figure out what went wrong," he said.
"We experimented with rear wings, almost the biggest we have – Lewis described as driving parachute behind him this morning – to a smaller version which makes us lose too much speed in the corners. Then we experimented with tyre temperatures.
"If you would have told me we were ending up 1.2secs off, I would have said that's not possible. It's a bit of a slap in the face."
Hamilton was also perplexed, the Briton disappointed not be involved in the fight for pole position.
Hamilton said: "We were hoping to be a lot closer than we are.
"I was thinking we might be 0.2secs or something like that. But we're a second off and I don't have an answer for that.
"For whatever reason, we seem to be a lot further off this weekend, but the whole pack is. The two top teams are in their own league, really."
Where do Mercedes stand right now?
Mercedes have certainly improved over the past few races, but can they challenge at the front again?