From joy to absolute misery for Haas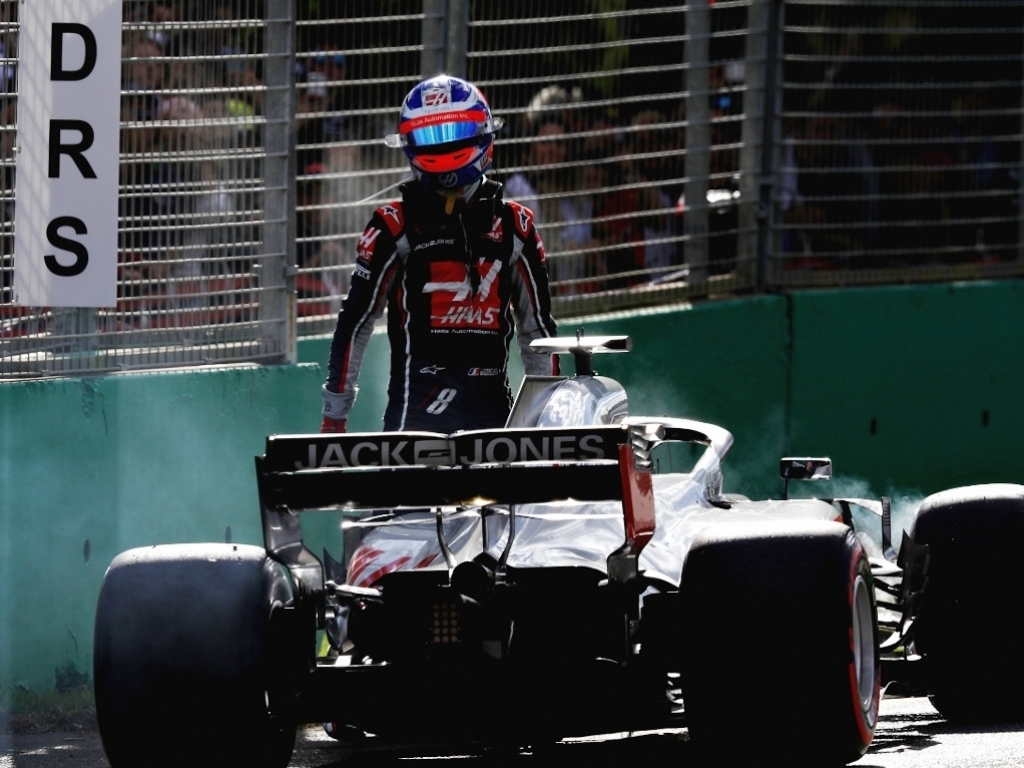 Haas' Australian GP joy turned to misery on Sunday as Kevin Magnussen and Romain Grosjean retired within two laps of each other.
Haas qualified fifth and sixth for Sunday's 58-lap Australian Grand Prix and looked on course for a strong points-finish.
However, it all came to naught.
Magnussen was the first of the team-mates to pit only to park his VF18 moments later with what he billed as a "suspension" issue.
It wasn't, it was a loose wheel.
"Very tough one to swallow for the whole team," said Magnussen.
"Being in such a good position with both cars, it is just so heartbreaking to finish like that.
"We'll get on top again and fight back."
Two laps later Grosjean pitted only to pull over corners later, this time it was the front left that was loose.
Grosjean said: "Today I had great pace, I'm sure I could have stayed with the frontrunners.
"We will analyse things and come back stronger.
"Right now everyone is down and we need to analyse things, if it is problem with the guns or the mechanics.
"It was a lot of points lost today."
Haas are facing a stewards' investigation and a rather big fine.
Current mood! #AusGP #HaasF1 pic.twitter.com/vlp3ci9Exn

— Haas F1 Team (@HaasF1Team) March 25, 2018