Full line-up for day one of Bahrain testing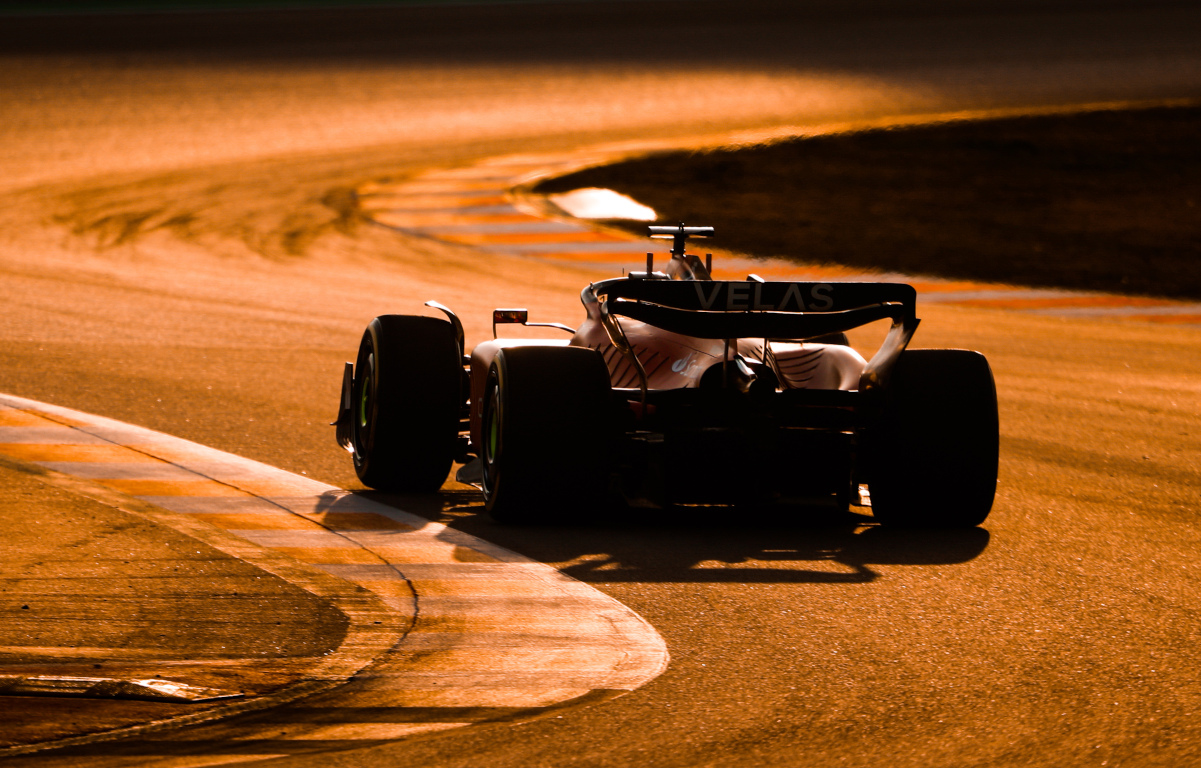 Formula 1 is back on track at the Sakhir circuit on Thursday for the start of the official three-day pre-season test.
And everyone is waiting to see how fast those sandbags are removed.
After three days in Spain in what was billed as a group shakedown, Mercedes once again found themselves fastest of all just ahead of Red Bull with McLaren and Ferrari next in line.
But, as just about everyone pointed out, that was just the first test and there is a lot more to come with the likes of Mercedes and Red Bull said to be introducing significant upgrades at this week's Bahrain test.
All eyes will be on Mercedes, the reigning Constructors' Champions said to be bringing a car that does not have any sidepods – a design that has Mercedes' rivals worried.
Red Bull are also expected to big with their upgrades, although it is the small things that make the difference.
Already two teams have offered a glimpse at some of their Bahrain upgrades, but while for McLaren it was a tweaked livery, at Aston Martin they are running new mirrors on the AMR02.
Putting in a few laps on Wednesday, the AMR02 was sporting a new wing mirror design where the outermost mirror stay acts as a flow conditioner to help reinforce the outwash that is created by the body of the sidepod below.
The other mirror stay also serves as an aerodynamic appendage.
Has the horizontal mirror support been removed and a airflow diverter been placed on the side pods? pic.twitter.com/t11AOeWONx

— Mango Tango (@UnboxedCrayon) March 9, 2022
Williams head of vehicle performance Dave Robson is expecting that it is only a matter of time before the teams show their hands in Bahrain.
"The main objective of the test this week is to build on the learning from the track session in Barcelona and to start to increase the performance of the car," he said.
"We got a useful preview in Barcelona and although the cars were only back in Grove for a few days before being transported to Bahrain, we were able to do quite a lot of work on them, which should help us to exploit the best performance this week.
"Conditions in Bahrain will be more demanding than they were in Spain, with the hotter track temperatures affecting the tyre performance and the stronger wind gusts challenging the aero characteristics much harder.
"This will be an excellent opportunity to test the car in a different environment and to use the data we gather to predict how the car will perform throughout the season ahead."
The three-day test begins on Thursday with the running will be split into two sessions, the morning session getting underway at 10am local time and ending at 2pm for lunch.
Testing resumes at 3pm before concluding at 7pm.
Day One's line up:
Mercedes – Lewis Hamilton [AM], George Russell [PM]
Red Bull – Sergio Perez
Ferrari – Charles Leclerc [AM], Carlos Sainz [PM]
McLaren – Lando Norris
AlphaTauri – Pierre Gasly
Alpine – Esteban Ocon [AM], Fernando Alonso [PM]
Aston Martin – Sebastian Vettel [AM], Lance Stroll [PM]
Williams – Alexander Albon
Alfa Romeo – Guanyu Zhou [AM], Valtteri Bottas [PM]
Haas – Pietro Fittipaldi