'Time running out' for future engines agreement
Formula 1's engine manufacturers are reportedly split over what the future should hold – and the FIA may have to make up their minds for them.
Talks took place in Austria last month involving all stakeholders, including the CEOs of Porsche and Audi who are considering entering F1 as a representative of the Volkswagen Group, while another meeting was held on the eve of the Hungarian Grand Prix weekend.
New engine regulations are currently slated to be introduced for 2025, but there is a groundswell of support for delaying them by a year to 2026.
Auto Motor und Sport report that the four engine manufacturers for next year are divided down the middle about what form the future power-units should take – with Mercedes and Renault on one side and Ferrari and Red Bull on the other.
They say that with progress being slow, the aim is for an agreement to be found by the time of the Italian Grand Prix in mid-September but if that does not prove possible, "the FIA could create facts for 2026 on its own authority".
The report says the only areas on which the manufacturers are unanimous are that the engines must use synthetic fuel and be a hybrid.
If Audi or Porsche were to enter F1, they would want the engines to be completely new so they would start on an equal footing with the established manufacturers. However, Renault think that would penalise those who have been involved in the sport over a period of time.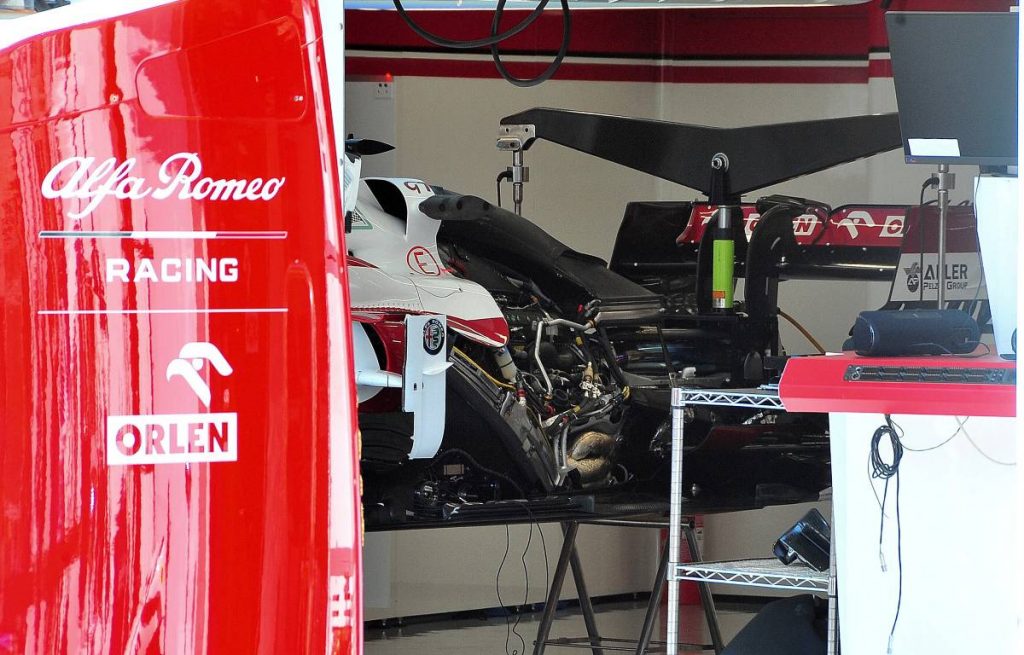 Check all the latest 2021 teamwear via the official Formula 1 store
Renault and Mercedes, say Auto Motor und Sport, are in favour of keeping the six-cylinder engines in order to save the cost of a complete redesign.
"If we have CO2-neutral fuel, we don't need a four-cylinder engine," Renault's executive director Marcin Budkowski is quoted as saying.
"The V6 is already there. Why reinvent the wheel? It would mean massive modifications to the car, more weight and more cost."
Red Bull team principal Christian Horner, however, believes four-cylinder engines would be much more economical, and that is something Ferrari say they are "open to a new start" with.
Auto Motor und Sport conclude their report by saying: "Time is running out. If any of the manufacturers think they can achieve their goal by dragging out the debate, they are barking up the wrong tree.
"Both the FIA and F1 management know how important it is to come up with the new engines as early as possible.
"If there is no agreement by the end of the summer, the FIA can present the manufacturers with a fait accompli, forcing them to hurry.
"The Concorde Agreement expires at the end of 2025. For 2026, the federation can do whatever it wants."