Haas 'can't really judge Schumacher's ultimate pace'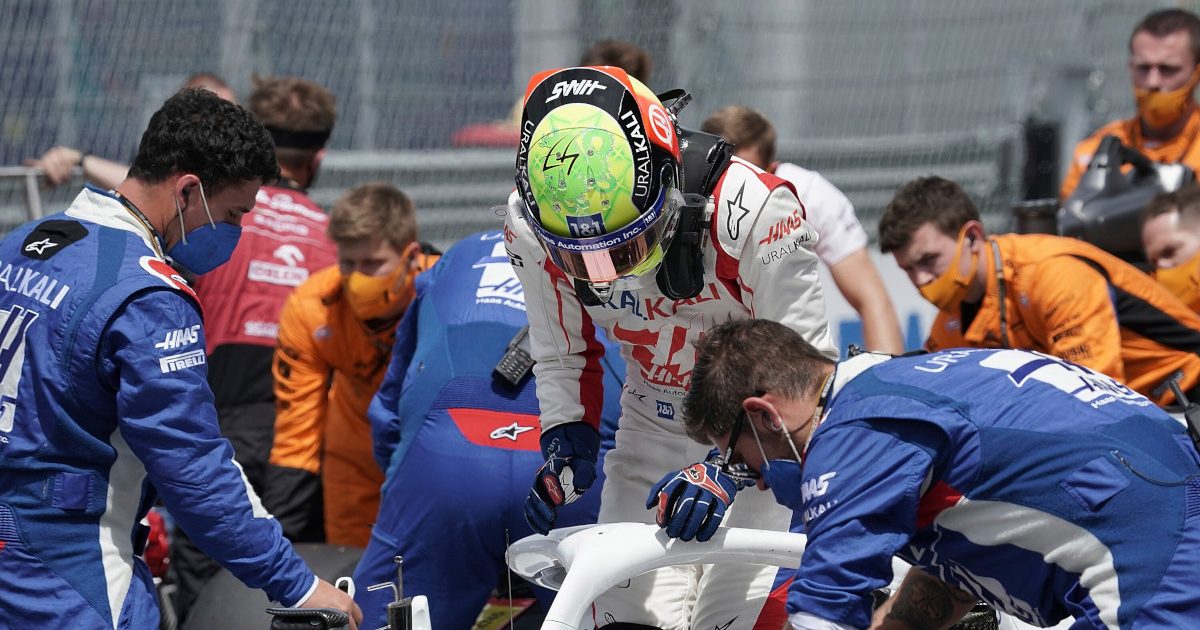 Dealing with a car that is difficult to drive, Mick Schumacher's race engineer Gary Gannon concedes Haas "can't really judge" either driver's pace.
11 races into this season and Haas are the only team yet to get off the mark.
Schumacher has the team's best result, a P12 at the British Grand Prix, and has in general appeared to be the faster of the team's two drivers.
He is ahead in the qualifying battle against Nikita Mazepin while he's also finished in front of his team-mate in seven of the nines both have completed.
But how fast he actually is, Haas can't say.
"We can't really judge either driver's ultimate pace because the car is difficult to drive," Gannon explained to The Race. "Sometimes we have to run less downforce for the circuit efficiency and it makes us very much on the limit. So at a place like Silverstone, the gap opens up.
"I don't think we have had a perfect qualifying yet, so I think he's always improving and trying to get closer to that perfect lap. It's quite early in the season though and we're getting closer to that perfect lap. The expectation was it takes him a year to get close to that perfect lap and he's improving a lot.
"For example, Silverstone. Again, it wasn't satisfying because of where we were, but he improved every run, so if he's improving every run and there's no big mistakes then he's getting the most out of the car.
"It's hard to not overdrive trying to find a big leap in lap time to threaten the cars ahead, so he has to pull himself back a bit to not do that because when you do this overdrive and you are 0.7s off it looks like a failed qualifying."
Mick is thinking… 🤔#HaasF1 pic.twitter.com/MyDJrUaTNY

— Haas F1 Team (@HaasF1Team) August 16, 2021
Check out the Haas collection via the official Formula 1 store
But one thing Haas can say of Schumacher is that he has a great work ethic, Gannon saying his driver takes every opportunity to learn.
And that has been a steep curve in his first season in Formula 1.
"Because Mick is so good at studying and doing his homework, if you give him another chance he will very much improve if he's made a mistake or missed an opportunity or if we didn't give him the right aero balance," said the former Marussia engineer.
"So with someone like Mick, the second chances are really big and can give you a big step. We always walk away from qualifying going 'there's this much here and this much there', but if you show him all the things we need to do better and you give him another chance, he will do it. So he's very clear-minded over where we can make gains and how to achieve it."
He added: "The surprising thing is the scenarios he hasn't experienced before. Before the season, we had a huge list of the experiences that we have built up over the years with Kevin, Romain and the other drivers and we tried to go through all those and present them to him.
"He absorbs all kinds of information, he's a really good, quick learner but still we encounter scenarios in the race where he hasn't encountered them before and doesn't know what to expect. Afterwards, you go 'ah, if I told him that, things would have gone better' because sometimes you only have this moment to take advantage of a situation.
"So there's been a few of those but generally, if we prepare Mick for something then he's really good. Like all his race management details, he was already really aware of what needed to happen but he just learns each race a new management scenario.
"We have to prompt him less and less for things like the tasks he has to do in the car. They are all becoming automatic for him, which is great."