Gasly accepts blame for Stroll collision in Spain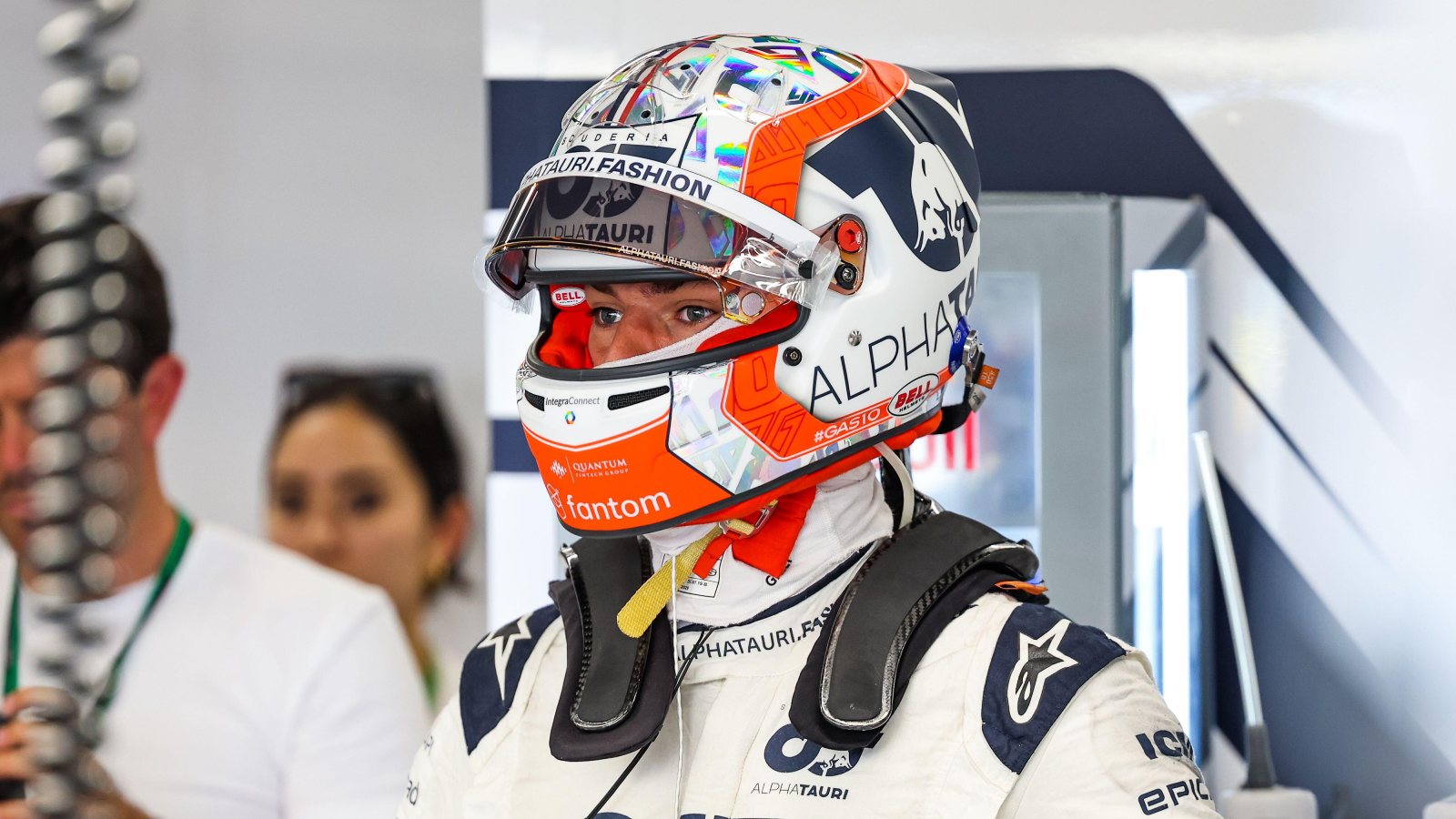 Pierre Gasly has accepted the blame for causing a crash with Lance Stroll and said he was trying as hard as he could to defend his position.
In lap 28 of Sunday's race, Stroll made the move on Gasly down the pit lane straight but the AlphaTauri driver was not willing to yield his position just yet. He braked later than his Aston Martin counterpart to take the inside of the corner but Stroll remained ahead.
As the Canadian attempted to accelerate away from Gasly, the Frenchman clipped his rear right wheel on the exit of the corner, sending Stroll spinning. Gasly was adjudged to have been wholly at fault by the stewards and was handed a five-second penalty.
The stewards did however recognise the crash was a result of understeer from Gasly which could have been due to damage he took in lap one.
The Frenchman said he was clipped by Esteban Ocon during the opening lap and then found he had "no pace."
"I'm extremely disappointed with today, it's very frustrating. I had a small touch early on that damaged the car and from then on, I had no pace, we were losing downforce and sliding everywhere.
He also took responsibility for the incident with Stroll and said he was "pushing it to the limit."
feels great to be back in the top 10 again 😎

but it was a tough day for @PierreGASLY as he damaged his front wing on the opening lap which compromised his race pic.twitter.com/7Tw0p01epi

— Scuderia AlphaTauri (@AlphaTauriF1) May 22, 2022
"I take responsibility for the accident with Stroll, I was pushing it to the limit, so I want to apologise to Lance for that. We tried everything we could from then on, but at the end of the day there wasn't much we could do."
It has been a frustrating season for Gasly so far having taken just six points a year after he finished 9th in the Drivers' Standings. Many of his races have been defined by moments of bad luck and even before his incident with Ocon, he was already playing catch up having missed out on FP3 with a a broken exhaust and fire.
"It's just frustrating because every race at the moment we seem to have something coming against us," he said, as reported by Autosport.
"And we just can't put in, not even a strong performance, just a normal performance, with the car that we have.
"I just want to get back out there and try to have a clean weekend. That's what we aimed for coming here.
"Unfortunately, it didn't really happen, with FP3, a couple of issues we had there, and again today.
"It's part of the sport, it's not always ideal. And at the moment we seem to have quite a lot of obstacles. But we're not the kind of people to give up and we'll just work with the team and come back at it next weekend and with the best energy and ambitions to do well."