Gasly also wanted new Red Bull engineer
Pierre Gasly has revealed that he asked for a more experienced race engineer during his time at Red Bull but, unlike Alex Albon, didn't get one.
Even though Albon has been close to a couple of Formula 1 podiums, his lack of pace compared to team-mate Max Verstappen so far this season is drawing parallels to Gasly's ill-fated spell with the Red Bull senior team.
The Frenchman was demoted halfway through the 2019 season back to Toro Rosso (now AlphaTauri) and, to try and guide Albon away from the same path, he has been given a more experience race engineer in the form of Simon Rennie, who had previously worked with Daniel Ricciardo.
It was a change that Gasly also wanted to help him out, but it was a change that did not happen.
"I did ask for it," Gasly said via Autosport.
"Honestly, if they've done it, it means it was necessary.
"Last year obviously I came in Red Bull after a year. On my side my experience in F1 was pretty low.
"I knew I was fast, but I would have liked someone by my side who was a bit more experienced than someone that was new as well to F1.
"It was obviously a bit more difficult.
"But that's past, I want to move on, I want to look forward.
"I'm focussing on making the best job possible with AlphaTauri now.
"I know the reasons and I'm sure Red Bull knows the reasons as well.
"It could have been better, but now it's a past story."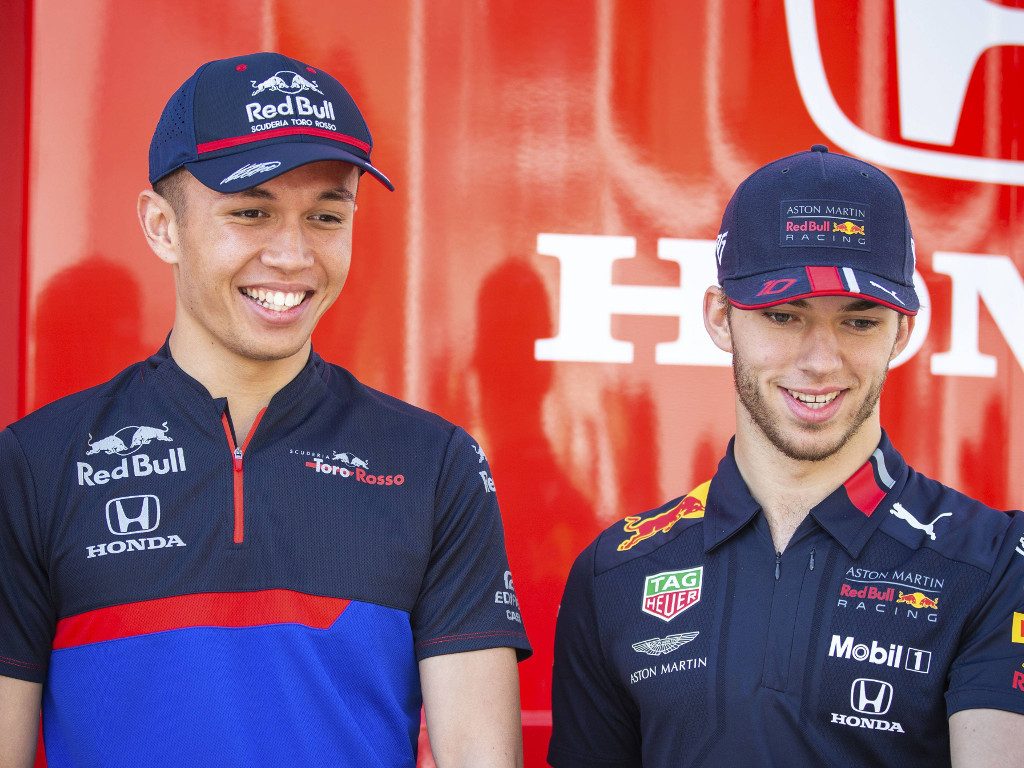 Get your hands on the official Red Bull 2020 collection via the Formula 1 store
Gasly was also reluctant to make comparisons between his own Red Bull experiences which led to a demotion compared to Albon's current situation.
"I think I'll let you make your opinion, what I know and what I've said is that I believe there were many things that could have been done better," he added.
"There are many explanations for why we were not as competitive.
"I believe what Red Bull is doing at the moment is great because in terms of changes, it's pretty much what I wanted at the time.
"If they're doing it, then it means they believe that it's the right thing to do.
"I know why we were not as competitive, but I don't exactly know why Alex is struggling.
"Obviously out of four races, we outqualified him twice in a slower car, so it's obviously not going as good as it should. But I don't know the reasons."
Follow us on Twitter @Planet_F1, like our Facebook page and join us on Instagram!