'Gasly must clearly show more discipline'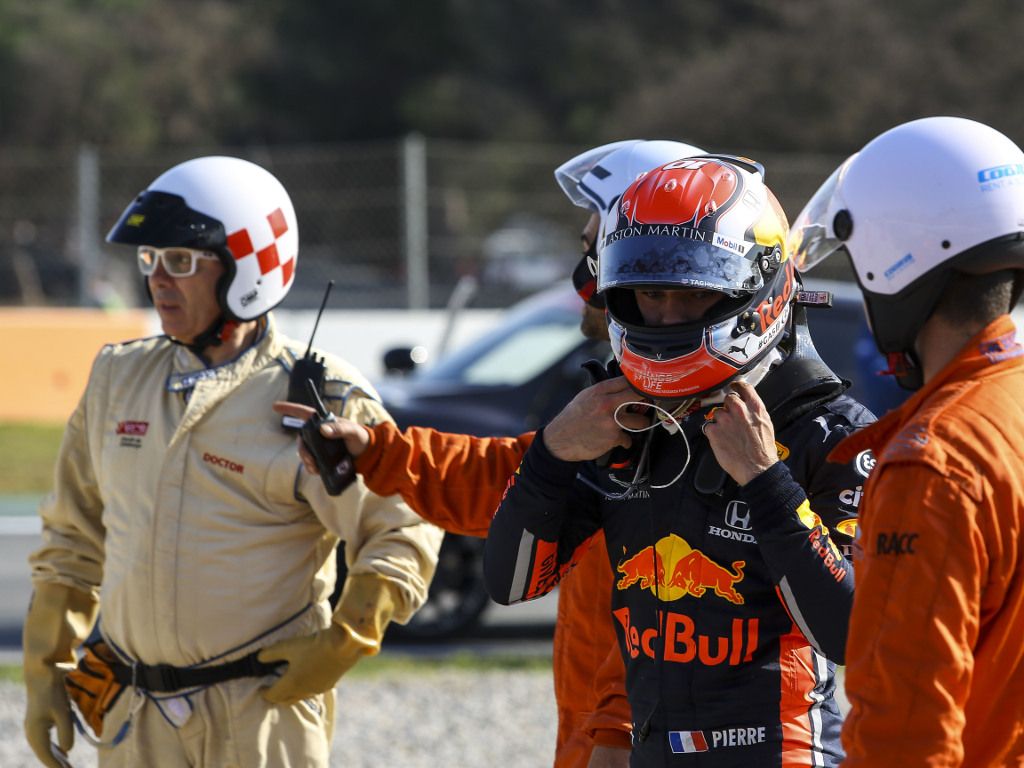 Pierre Gasly may only be a couple of weeks into his new Red Bull job but already he's earned the ire of one of his bosses with Helmut Marko saying he needs "more discipline."
Gasly joined Red Bull's senior team during the off-season, promoted from Toro Rosso to replace the Renault-bound Daniel Ricciardo.
The Frenchman headed to Barcelona for pre-season testing with the team, putting in the laps on alternate days to his new team-mate Max Verstappen.
But while the Dutchman kept it relatively clean during testing, Gasly had two offs that not only cost Red Bull parts but also valuable track time.
And Marko, it seems, is still seething.
"We brought things to the test that we could not fully develop due to the Gasly crash," he told Germany's motorsport-magazin.com.
"Especially the second crash was completely unnecessary.
"When Verstappen had a slip-up, which was not tragic, he came inside and just braked…
"Gasly must clearly show more discipline!"
He added: "He threw our entire test program overboard."
Red Bull, though, will still take some of those new parts to the season-opening Australian Grand Prix where they will be trailed during Friday's practices.
"That's the goal and we hope we can do it," said Marko, adding that it is "a challenge for our production to complete the parts for Melbourne."
We have set up a fantasy team and league for the new season! The code to join is: a27391208c
Follow us on Twitter @Planet_F1 and like our Facebook page.